By Naomi Bloom on March 1, 2015
With a huge shout-out to Brian Sommer from whose wonderful blog post I "borrowed" this graphic. [The impetus for this post was some absolute nonsense online which sort of equated SaaS to "cloud" (and faux "cloud" at that), then suggested that, while customers might save a little in the short run with SaaS, it would cost them more in […]
Posted in Technology / Software | Tagged "Killer" HRMDS Scenarios, Debunking/Calling Out, enterprise software, HR Tech, HRM Software, Looking Back/Looking Forward, Models/Modeling, Preferred Architectural Behaviors, SaaS, Vocabulary Shapes Our Thinking | Leave a response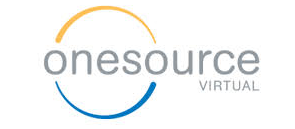 By Phil Fersht on February 26, 2015
We've been so focused on how Robotic Process Automation is being implemented across legacy application environments, we missed how it is also being rolled out in "Born in the Cloud" business environments
Posted in Technology / Software | Tagged Business Process Outsourcing (BPO), Charles Sutherland, Cloud Computing, Digital Transformation, Enterprise Irregulars, HfSResearch.com Homepage, IaaS and BPaaS, IT Outsourcing / IT Services, onesource virtual, PaaS, Phil Fersht, Robotic Process Automation, SaaS, Sourcing Change Management, Talent in Sourcing, The As-a-Service Economy | Leave a response
By Denis Pombriant on February 25, 2015
I don't know how many old movies there are in which the good guys say, "You're surrounded, come out with your hands up!" Somehow being surrounded is a bad thing, or at least it was until it became a hot trend in the back office. Let me explain. Surrounding legacy systems like conventional ERP is […]
Posted in Featured Posts, Technology / Software | Tagged Cloud Computing, Cloud ERP, Enterprise resource planning, erp, SaaS ERP | Leave a response
By Denis Pombriant on February 24, 2015
Configure, price, quote (CPQ) software was once a barely thought about branch of CRM falling under the heading of sales enablement. But lately, it's been getting a lot of attention from a familiar source, Salesforce.com. The question is why? You can easily argue that many forms of business don't require CPQ so that's a possible […]
Posted in Featured Posts, Technology / Software | Tagged Apttus, Cloud Computing, configure price quote, CPQ, customer relationship management, Emergence Capital Partners, salesforce.com | 2 Responses
By David Terrar on February 24, 2015
This week I've been musing over the last 20 years of a World Gone Digital, and then got tempted to go back 15 years further. We're living in an amazing time for technological change — the most disruptive for IT ever! Some Twitter conversations this week started me thinking about the way things have progressed during my […]
Posted in Featured Posts, Technology / Software | Leave a response
By Paul Greenberg on February 23, 2015
The three marketing companies that won this year's Watchlist- Adobe, Callidus Cloud and OutMarket – couldn't be any more different. Check them out: It is so worth it.
Posted in Business, Featured Posts, Technology / Software | Tagged CRM, CRM Watchlist, CRM Watchlist 2015, enterprise software | 2 Responses
By Brian Sommer on February 20, 2015
It's amazing: Of all the financial applications that could be built, ERP vendors focus on core financials like general ledger. Here's a firm that serves an enviable clientele — but it's not a big name brand in financial software (yet).
Posted in Featured Posts, Technology / Software | Tagged Blackline, Enterprise resource planning, erp | Leave a response
By R "Ray" Wang on February 20, 2015
Enterprise Healthcare Management Comes Of Age Enterprise healthcare management (EHM) technology is a category of software that incorporates analytics into the typical employer-provided healthcare solution. EHM enables employers to maximize their healthcare investments by improving the delivery of healthcare for employees, and identifying previously unknown opportunities uncovered by data. Enterprise healthcare management will help […]
Posted in Featured Posts, Technology / Software | Tagged 2015, Apps Strategy, benefits, best practices, CFO, Chief Financial Officer, Chief HR Officer, Chief information officer, Chief People Officer, CHRO, CIO, Cloud, Cloud Computing, CoIT, CoIT and the New CSuite, Constellation Research, Digital Business, Digital Transformation, DigitalBiz, digitaltransformation, EHM, enterprise applications, enterprise apps, Enterprise apps strategy, Enterprise Healthcare Management, enterprise software, future of work, HR, HR Tech, Human Capital Management, Human resources, R "Ray" Wang;, rwang0, Software Insider, SoftwareInsider, vendor strategy | Leave a response
By Tom Raftery on February 19, 2015
Apple's recent announcements around renewables and supply chain transparency, put the major cloud providers to shame. Apple had a couple of interesting announcements last week. The first was that they were investing $848m in a 130MW solar farm being built by First Solar in California. With this investment, Apple enters into a 25 year power […]
Posted in Featured Posts, Technology / Software | Tagged Cloud, green cloud, renewables, supply chain, supply chain transparency, supplychain, Sustainability | Leave a response
By James Governor on February 18, 2015
Over the years we have been asked many times to run more events in the US. One of the reasons we haven't done more events in the USA is that it's hard work to run events outside your home city, without a local network in place, and we can't do everything in Portland, Maine. So […]
Posted in Technology / Software | Tagged Colorado, conference, Denver, Thingmonk | Leave a response