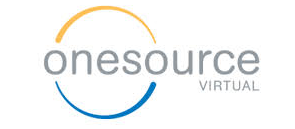 By Phil Fersht on February 26, 2015
We've been so focused on how Robotic Process Automation is being implemented across legacy application environments, we missed how it is also being rolled out in "Born in the Cloud" business environments
Posted in Technology / Software | Tagged Business Process Outsourcing (BPO), Charles Sutherland, Cloud Computing, Digital Transformation, Enterprise Irregulars, HfSResearch.com Homepage, IaaS and BPaaS, IT Outsourcing / IT Services, onesource virtual, PaaS, Phil Fersht, Robotic Process Automation, SaaS, Sourcing Change Management, Talent in Sourcing, The As-a-Service Economy | Leave a response
By Denis Pombriant on February 25, 2015
I don't know how many old movies there are in which the good guys say, "You're surrounded, come out with your hands up!" Somehow being surrounded is a bad thing, or at least it was until it became a hot trend in the back office. Let me explain. Surrounding legacy systems like conventional ERP is […]
Posted in Featured Posts, Technology / Software | Tagged Cloud Computing, Cloud ERP, Enterprise resource planning, erp, SaaS ERP | Leave a response
By Denis Pombriant on February 24, 2015
Configure, price, quote (CPQ) software was once a barely thought about branch of CRM falling under the heading of sales enablement. But lately, it's been getting a lot of attention from a familiar source, Salesforce.com. The question is why? You can easily argue that many forms of business don't require CPQ so that's a possible […]
Posted in Featured Posts, Technology / Software | Tagged Apttus, Cloud Computing, configure price quote, CPQ, customer relationship management, Emergence Capital Partners, salesforce.com | 1 Response
By R "Ray" Wang on February 20, 2015
Enterprise Healthcare Management Comes Of Age Enterprise healthcare management (EHM) technology is a category of software that incorporates analytics into the typical employer-provided healthcare solution. EHM enables employers to maximize their healthcare investments by improving the delivery of healthcare for employees, and identifying previously unknown opportunities uncovered by data. Enterprise healthcare management will help […]
Posted in Featured Posts, Technology / Software | Tagged 2015, Apps Strategy, benefits, best practices, CFO, Chief Financial Officer, Chief HR Officer, Chief information officer, Chief People Officer, CHRO, CIO, Cloud, Cloud Computing, CoIT, CoIT and the New CSuite, Constellation Research, Digital Business, Digital Transformation, DigitalBiz, digitaltransformation, EHM, enterprise applications, enterprise apps, Enterprise apps strategy, Enterprise Healthcare Management, enterprise software, future of work, HR, HR Tech, Human Capital Management, Human resources, R "Ray" Wang;, rwang0, Software Insider, SoftwareInsider, vendor strategy | Leave a response
By Phil Fersht on February 18, 2015
NASSCOM's Mumbai showpiece, India's premier Leadership Forum, exuded an energy not seen since the recession. Now it's time for India's service stars to grasp their Digital opportunity like never before
Posted in Business, Featured Posts | Tagged Analytics and Big Data, Business Process Outsourcing (BPO), Buyers' Sourcing Best Practices, Cloud Computing, Digital Transformation, Enterprise Irregulars, HfSResearch.com Homepage, HR Strategy, IaaS and BPaaS, IT Outsourcing / IT Services, Knowledge Process Outsourcing & Analytics, Outsourcing Events, PaaS, Robotic Process Automation, SaaS, social networking, Sourcing Change Management, Sourcing Locations, Talent in Sourcing, The As-a-Service Economy, The Internet of Things | Leave a response
By Paul Greenberg on February 12, 2015
Salesforce has won mindshare at a level so substantial that all other companies — including much bigger ones — compete against it. Salesforce is Elite, all right. But is it perfect?
Posted in Business, Featured Posts, Technology / Software | Tagged Cloud Computing, CRM, CRM Watchlist, CRM Watchlist 2015, enterprise software, Fortune 500, Marc Benioff, salesforce.com, TechCrunch | Leave a response
By Paul Greenberg on February 10, 2015
Since the last third of Steve Ballmer's reign and continuing with Satya Nadella, Microsoft has made a commitment to thinking in ecosystems — and just in time. What can they do to improve?
Posted in Business, Featured Posts, Technology / Software | Tagged Cloud Computing, CRM, CRM Watchlist, CRM Watchlist 2015, enterprise software, microsoft, Satya Nadella, Steve Ballmer | Leave a response
By R "Ray" Wang on February 9, 2015
Constellation State Of The State Report: Digital Transformation Services Take Center Stage For 2015 The latest Constellation Research state of the state report explores the impact of digital transformation on the services front. As so many different pieces of the digital transformation space come together, Constellation believes that the Digital Transformation Services category is set […]
Posted in Business | Tagged #Nasscom_ILF, #nilf2015, #techoptimization, 2015, application development, Apps Strategy, Architecture, best practices, board room, Business Transformation, BYOD, Chief Customer Officer, Chief Digital Officer, Chief HR Officer, Chief information officer, Chief Marketing Officer, CHRO, CIO, Cloud, Cloud Computing, CoIT, CoIT and the New CSuite, Constellation Research, Customer Experience, CXO, CXP, Digital Marketing Transformation, Digital Strategy, Digital Transformation, DigitalBiz, digitaltransformation, disruptive, disruptive business models, disruptive technologies, Disruptive technology, enterprise applications, enterprise apps, Enterprise apps strategy, Enterprise Business Apps, Enterprise Business Apps Vendors, enterprise mobile, Enterprise Mobile Management, enterprise software, enterprise strategy, five generations of mobile, future of work, mass personalization, Mass Personalization At Scale, mobile, Mobile Biz, mobile device management, mobile enterprise, Mobile Management, Mobile OS, Mobile strategy, mobility, Monday's Musings, NASSCOM, R "Ray" Wang;, research, Research Report, rwang0, Software Insider, SoftwareInsider, strategy, Technology Optimization, user strategy, vendor strategy | Leave a response
By Vinnie Mirchandani on February 9, 2015
There are rumors of massive layoffs at IBM. True or not, there is no denying the company has had years of consecutive quarterly revenue declines. Poor Ginni Rommety gets the blame, but my view is IBM forgot about Moore's Law and continuous value improvements as it diversified into software and services over the last two […]
Posted in Business, Featured Posts | Tagged Cloud Computing, ibm, moore's law, sap, SAP AG, Six Sigma | Leave a response
By Esteban Kolsky on February 4, 2015
Hello, it's me again.  Your Friendly SAP — foe? If you follow me you know that I admire the technical prowess of SAP, but despise about twice as much their marketing "acumen" (there are no other words that are politically correct and fit nicely between quotation marks). I wrote about it in more detail in […]
Posted in Business, Featured Posts, Technology / Software | Tagged Cloud Computing, HANA, microsoft, Oracle Corporation, S/4HANA, salesforce.com, SAP AG, SAP S/4HANA, SuccessFactors | Leave a response