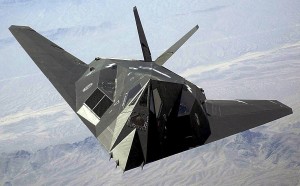 The blog post on staying in stealth is generating debate and a great conversation about playing your own game. Harry DeMott asks Stealth Mode Redux: Are you building a moat? and Brad Feld (@bfeld) wrote New Thoughts on Stealth Mode (Foundry Group is an investor in Trada.) When the blog post was first posted, Eric Ries (@ericries) Tweeted "This blog post conflates product launch with marketing launch: "The Stealth Mode" http://ericri.es/cAeoY7 (see http://bit.ly/DontLaunch)"
I wanted to clarify that Trada didn't conflate product launch with a marketing launch and shot Eric an e-mail. Thought it would be of interest to other startups, so I wanted to share on this blog.

Eric,
Great post – I found it via your tweet about the blog I wrote . I actually couldn't agree with you more, and I'm somewhat surprised you think I conflated product launch and market launch in my article. While I equated coming out of stealth mode to market launch, most of my arguments were actually intended to convey exactly the same point as yours: don't confuse product launch with market launch (e.g. don't build infrastructure until a market launch, spend your time working on your product – if you can't handle the results of market launch you shouldn't do it).
We actually broke Trada into a number of segments during the 18 months that we stayed in stealth mode (I defined the end of stealth mode as market launch but product launch happened inside those 18 months by the nature of the activities we performed). For what it's worth, here is the path we took.  Perhaps some of your readers will find it interesting. I'm not saying this is the right path for every company but I think it worked very well for us. I think you'll find that we basically 100% agree with every argument you made in your article.
Pre-funding: -2 months
The core team to be (6 people) sat in a conference room every Thursday for 4 hours and poured over what we thought the right product would be, the issues we'd face, how to scale, the customers we wanted to focus on, etc.
We also did extensive market research. I built a due diligence packet of 35 interviews with all members of the eco-system we were playing in (advertisers, agencies, PPC experts, technology companies) which I used during fund raising and then as the basis for product direction. We made some big changes pre-funding just from these interviews and what we learned.
Prototype Build: 0-2 months
We went heads down and banged out the first version of our product. I look back now and I can't even believe we got any results from it at all, but we did. My team rocks: they steel threaded the first version of the whole app in 10 days soup to nuts. It was definitely ugly but it worked. What we did mostly was figure out where all the development landmines would be by building this steel thread.
Market Research (side 1 – ppc experts): 2-5 months
Our marketplace has two sides: advertisers and PPC experts. We ran a number of internal sessions over months working very closely with over 43 PPC and subject matter experts by the time all was said and done trying to understand what those users of our system would need. We actually wrote another blog post about this experience (http://bit.ly/a3Mxon). We took a pretty fresh approach to this, one I have never done in any of the companies I have built so far. We simulated the other side of the market with real advertiser campaigns that we internally funded for our own blogs and affiliate accounts on Commission Junction. So we had an end-to-end system running but only needed to focus on one user-type at a time
Also – during this time we put up a splash page on Trada.com with nothing but a vague logo graphic one of our optimizers (PPC experts) made for us one night.
Market Research (side 2 – advertisers): 5-8 months
We found about 10 advertisers that took a try on us and put real budgets and real campaigns into the system. We'd already had a group of PPC experts from the previous segment to work on their campaigns and all our staff did too. We worked very closely with advertisers in the same way to understand what they needed, what was working, etc. And a number of times when we fumbled the ball, we refunded some or all of their spend. Having real campaigns with real sales going on and real earnings coming to optimizers was critical for us.
We implemented Salesforce.com at this time to start tracking leads and working on the sales process. We revamped our sales presentations and customer onboarding docs numerous times.
Product Stabilization: 8-12 months
We spent most of last summer solidifying the product's basic features and trying to understand the data in the market. Lots of pivot tables and data analysis. Lots of mistakes, learning, ops challenges, etc. We tried to lay the basic infrastructure for monitoring and managing a scalable app. We also continued to bring in new advertisers into the market, approximately one a week. We found new advertisers through our network and referrals from PPC experts and existing advertisers. Foundry (our VCs) and our angels were awesome about trickling in early beta-testing (but paying!) advertisers.
At this point in time we did a deep dive on the financial systems and model in our market. We've invested a lot of effort (engineering and otherwise) in deeply understanding the financial model of the business. We literally did forensic audits of our systems for 3 months, refining our close and reporting processes each time. (I never want to have to reconcile 300 lines of credit card charges with a payment gateways batching reports again.) The running joke was "what will we see new this month." The first time you have to do a credit card refund it actually is a pain in the ass if you want to track it all correctly from a GaaP perspective.
Product Maturity: 12-15 months
After a summer of analysis we decided on a short list of must-have features before we could really launch the product. At this time we also decided to define (and start to measure) metrics in all departments so we'd have an iterated set of core metrics for the business. We religiously update and track and discuss these metrics every week even if they jump all over the place, and we don't even know what the targets should be yet. Andy Grove would be proud.
We revamped the website at this point in time to say a little more about what we were doing (but still very vague).
Market-Launch Automation: 15-18 months
The last 3 months before launch were a mad scramble to build not only a few new features we learned we needed, but a raft of administration, operations, and infrastructure capabilities that would be required to handle inbound lead generation from launch. We implemented ZenDesk, revamped SFdC, and created detailed market reports, notification systems for users and customer and optimizer onboarding (we have a fully integrated SurveyGizmo system for certifying our PPC experts before giving them access to the marketplace).
At this time we also started marketing experimentation. We revamped the website once again to be much more complete about our message. We ran paid search campaigns (in Trada of course), content network campaigns on Google, Yahoo, Bing, display through AdReady, Facebook campaigns, LinkedIn campaigns, email drops, list buys and call downs and email sponsorships. We learned an immense amount by trying all these things and by baselining our metrics across marketing, sales, account management and ops. I wrote another blog about some things we learned from this process (http://bit.ly/9Md0QY). As a side note, you'll find that all the blog post we wrote are a direct result of our learn fast, fail fast, iterate quickly approach to everything (product, engineering, process, ops, finance, sales, marketing, etc.)
We also put together a social media program, pre-wrote about 35 blog entries before launch, revamped Twitter, Facebook, LinkedIn, etc. across the company (hence why I picked up your tweet!).
Oh, and we got a phone system too.
Launch: 18 months and 2 days.
And then we called TechCrunch. We'll that's not totally true – we have a very complete PR approach including tier 1s, long lead, short lead, bloggers, social media, etc.  You'll see more of this happen in the next few weeks as we try and leverage the momentum we gained at launch into a longer-term platform of inbound and outbound leads for the business.
My point here is not to pat my team on the back for all the work they did but to distinguish further for readers exactly what you're talking about in your post. Product launch (which happened over many organized stages for us) and market launch are vastly different things. When we launched, we had 75 customers, had been running live for 15 months, had infrastructure to scale (we've double the spend in our market in the last two weeks as a result of launch) and have the next 6 months of features and scale already planned. Because we baselined departmental metrics over 4 months ago and switched our organizational model about 3 months ago to independent department managers we now have a very good idea of the effect of launch, the growth rate, and where we go from here. Oh and by the way we did this all for very little money. If we had spent $3M or $5M we'd maybe have learned 10% more in that timeframe (but we would have thought we'd learned 2x). Our crowning testament to being lean and moving fast is our Styrofoam cubicles (hand built by our VP Eng/Ops Michael Lawless), so sales people could make sales calls in silence. We live the lean startup mantra daily. Part of this (which was the whole point of my article) is knowing where to spend your time, resources and money and in what order and magnitude to do them.
To your point about differing views on this, the article I wrote is one of three coming out between myself and our investors. We had the stealth or no stealth discussion every month from month 3 of the company. I resisted heavily for all the reasons you listed above (and I put in my article). Brad Feld and Seth Levine will be weighing in with counterpoint on this soon. Either way, they were phenomenal investors to support me running the game plan we did at Trada. Time will only tell if this was the right path, but I agree adamantly that product launch and market launch are vastly different things (and should be treated as such).