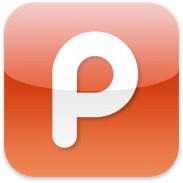 In my last post on this topic I said, "What I want is a way to shoot 720p video on my iPhone and upload it directly to the cloud without any loss of quality." Well, I found it.
Pixelpipe is a free iPhone app and online service whose latest version lets you upload full 720p videos (up to 200MB) from your iPhone 4 to a variety of online services including YouTube. It even features queued uploads that work in the background, so your phone isn't tied up while you're pushing all those bits.
In my testing so far it's worked flawlessly and is exactly what I was looking for. It also performs a bunch of other functions, like uploading photos and routing your videos and photos to various social media channels, but I haven't looked into those yet.