Beginner's luck. That's the normal, time honored name for the phenomenon that I have now renamed 'accidental agility'.  You have experienced this in your own life, I'm sure. You try something brand new for the first time and you do not just do it well, but phenomenally well. Your friends are shocked. "Where did you learn   ?"
But you didn't learn. You simply picked up something new and you didn't master it necessarily but you took a big bite out of it. You showed something extraordinary in how you handled it. If it was an athletic exercise, your muscles seemed to have had the memory of doing this a thousand other times, on your first try.
It's hard to quantify something like beginner's luck and I hope I never have to debate someone about it, that would be a killer. I'd have no chance, beginner's luck or no. But it's a common enough phenomenon that we can discuss it and ask how it happens, under what circumstances?
In the muscular example, beginner's luck is probably simply a case of accidental agility. You may have never thrown a ball before, and in moving to throw one with no memory of previous attempts your muscles simply respond to your brain's commands and you throw. You not only have no memory of past exploits, but none of failure either. Your muscles move forward, and snap the ball takes off like you been throwing forever.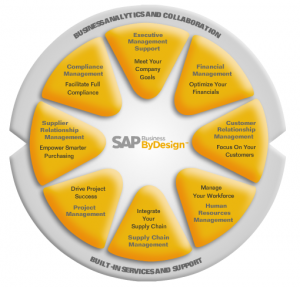 This came to mind a few weeks back when I read an article in the Wall Street Journal about SAP's attempt at a SaaS system, called Business By Design, or ByD. I was not going to write about it because, you know frankly, the article was kind of reheated leftovers, not the normal, crack reporting that one expects of WSJ. But then I saw another article about a tech startup that started me thinking again about what's happening with ByD. Is this is case of a sclerotic, older company with too much at stake to fail, trying to do something that, in the end, it's muscles simply cannot perform?
This explanation comes to mind when you look at the number of SaaS startups that have done so well over the past 5 years. There are now more than just a few of them. Startups have a ton of issues to manage, least of which is cash. But somehow, many of them have struggled and they have succeeded, where a huge, well established older company could not. Accidental agility answers this paradox.
As startups the SaaS companies had neither success nor failure memories. Theirs was a clean slate, a tabula rasa upon which they were free to write. They started small and little by little learned their craft. There was no need for braggadocio; no one had experience writing a multi-tenant business application served real time over the cloud. There was no need to make big promises and under deliver. As first movers in the market, they could start small, with low expectation and little promises and over deliver. They probably had to go forward and take a step back from time to time, reiterate their steps and start over; take several passes at something before they could say they got it right. And you know, this works. Building anything the first time is a prototype. To get something right takes time and practice.
In some of my spare time I work on wood, building furniture, mirror frames, you name it. For the larger pieces, I know where all the little mistakes are and there's always a little part of me that wishes I had another crack at it (but with the price of wood forget it) and this makes my wife angry at me. She thinks I am being negative. But actually I am just expressing the realistic point of view that a prototype is never as good as a finished product. Trying to create a finished product in your first attempt at something is useless; it's not going to happen. Practice really does make perfect.
The young guns in SaaS had the advantage not of beginner's luck, but of accidental agility. Their muscles were not acclimated to success or failure so they remained agile as they went about building the service and the business model and the business. This is the startups greatest asset, this ability to do something the first time and do it not just well,  but phenomenally well. My hat's off to all of them. When I look around the software landscape I see people with walkers, a lot of coughing and phlegm, a lot of sclerosis and other ailments. It's not pretty. SaaS is the one bright spot.
Keep this in mind if you are implementing a SaaS product, this idea of agility. Don't try one of those 'big bang' projects where you spend months or years building the perfect test system on paper and then when you turn it on the whole thing comes to a screeching halt. Try the agile approach. Understand that each piece is a small prototype, be willing to bend it and bend with it. Ask a lot of questions and experiment. You won't get everything right the first pass, but that's ok. You're agile now and you can change, reiterate, revisit. One small step at a time. This works.