Today we're launching a better way for Google Apps admins to try Spanning Backup. It's called "3 Seats Free", and it gives every Google Apps domain three Spanning Backup seats absolutely free.
These are fully-functional seats that never expire and be assigned to anyone in the domain. Just add Spanning Backup to Google Apps, assign your free seats to up to three of your users, and their calendars, contacts, and docs will be continually backed up to the cloud: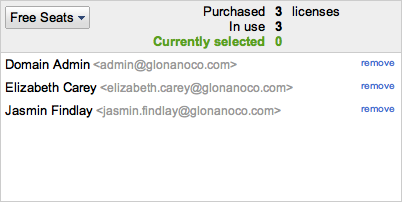 We've always had a 30-day free trial period, but we think it's even more valuable for our users to be able to use Spanning Backup in real-world situations, and you never know when you'll really need to restore lost data. With "3 Seats Free" admins don't have to worry about expiring trials.
And Google Apps domains with three or fewer users now get Spanning Backup, well, free. 🙂
Finally, we've also simplified our pricing and integrated our billing directly into Google Apps. After the first three seats, additional seats are $30/year and can be purchased directly from within the Google Apps dashboard: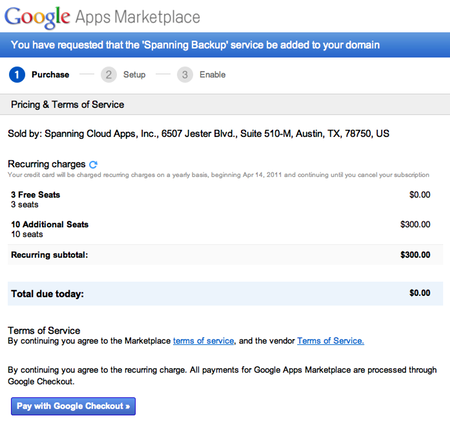 So if you're a Google Apps admin, we invite you to add Spanning Backup to Google Apps, assign your three free seats to yourself and two other users, and start protecting your data in the cloud.
As always, if you have any questions or run into any problems please contact us at [email protected]. Thanks!