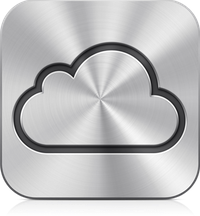 Yesterday Steve Jobs introduced iCloud, saying, "We're going to move the digital hub—the center of your digital life—to the cloud," and concluding his presentation with an admonition: "If you don't think we're serious about this, you're wrong."
Apple is the last of what Eric Schmidt recently called the "Gang of Four", which also includes Google, Amazon, and Facebook, to bet big on the cloud. And even though Schmidt left them out of his list, Microsoft is joining the club too. But Apple's cloud strategy is unique in that it essentially embeds the cloud in their desktop and mobile platforms.
Google, Facebook, and Amazon are cloud natives—users access their services primarily with a web browser. They offer web API's that enable other companies to write applications of any kind (desktop, mobile, or cloud) to interact with them and share data. But Apple's iCloud APIs, at least those offered so far, are limited to developers of applications for iOS and OS X.
Some will certainly argue this is a closed approach, and unnecessarily restrictive. But to Apple, it's about ensuring quality. Jobs said, "A competitor that doesn't own the apps or doesn't have great developers to integrate with their apps, they can never do this—they can never make it so 'it just works'—and that's what we've done here."
And iCloud does indeed deliver a seamlessly integrated experience. I can create a document on my iPad (or presumably my Mac) and it shows up on my iPhone. I don't have to think about how that happened, or configure anything to make it work. And that happens with apps not only from from Apple but also from third-party developers. Apple is subsuming over-the-air sync into their platform and exposing it to developers at the platform level. And for Apple, iOS and OS X, not the cloud, are the platform. To Apple, the cloud is just plumbing.
It's a radically different approach than we've seen form the cloud-native companies. Microsoft's approach may resemble Apple's most closely, but their cloud integration is being done within Office, not within Windows. It will be interesting to see which model wins.
With 200 million potential iCloud users on day one, Apple is set to go from being an also-ran in the cloud world to one its biggest players. And as always, they're playing by their own rules. Game on.

Related articles