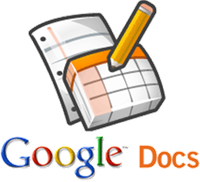 At Spanning we've decided to to keep no paper files, and instead use Google Docs as our filing system—for everything. And the thing that's given us the confidence to go all-in on the cloud? Spanning Backup.
All legal, HR, finance, operations, marketing, sales, IT, engineering, and corporate documents—everything but stock certificates, which we're legally required to keep in paper form—is now stored in Google Docs.
When I told our new bookkeeper about our all-digital policy, her expression was a mix of incomprehension and disbelief. "And you do what with the originals?" she asked, "Just throw them away?" I replied, "Actually we shred and recycle them, but yeah." She shook her head and muttered something about our being "new age" but acquiesced.
Our lawyer gave us the go-ahead, but with one clear directive: "Don't lose anything."
We're not doing this to be trendy or as a stunt. We're doing it because it makes us more efficient. It allows us to give access to the right documents to our entire extended team, which includes not only our employees at our Austin office but also contractors, investors, and service providers like lawyers and accountants.
No more, "Hey, could you send me the board consent for the last round of option grants?" or "Which version of the PIA did Vince sign?" Using Google Docs' sharing and permissions system, everyone can have direct access to exactly the documents they need at any time from anywhere.
But we're not naive. We know that accidents can happen. People can mistakenly delete documents or entire folders. Third-party tools can wind up mangling documents. And we can't afford to expose our business to the risk of our most important documents going missing or becoming corrupted. So, naturally enough, we back up everything using Spanning Backup.

We went through exactly the same process our customers do: we added Spanning Backup into our Google Apps domain from the Apps Marketplace, assigned our 3 free seats, and purchased and assigned additional seats for the rest of our users.
From that point on, all of our users' documents, calendars, and contacts have ben continually backed up. Historical versions are retained, so if we ever need to restore anything to a previous state, any of our users can do that for himself or any domain admin can do it for him.
Our documents and our business are protected.
At Spanning we fundamentally believe that the future of computing—and of business—is in the cloud. We've moved our own business into that future responsibly and are realizing the benefits.