Anshu Sharma


Until recently VP of product management & strategy at salesforce.com across applications and platform. Previously founded and led Oracle SaaS Platform, and held engineering and product management roles in SOA and Identity Management. Anshu has a B. Tech. (Honors) and M.S. in Computer Science from Indian Institute of Technology at Kharagpur and University of North Carolina at Chapel Hill respectively. Read his blog here.
By Anshu Sharma on May 18, 2015
Microsoft's biggest failure of the last decade may not have been missing the cloud and the mobile revolutions but giving away probably the biggest advantage it had — developers building killer apps for your ecosystem.
Posted in Featured Posts, Technology / Software | Tagged android, Browser, google, iOS, iPhone, microsoft, Microsoft Windows, Native Apps, Personal computer, Satya Nadella, web apps
By Anshu Sharma on March 9, 2015
Every new platform enables a new breed of entrepreneurs to change the world and become billionaires in the process. The iPhone (and the smartphones that followed) produced the Uber billionaires, the WhatsApp billionaires, the Snapchat billionaires and so forth. If Apple watch is to be successful, it must not just sell a lot of watches […]
Posted in Featured Posts, Technology / Software | Tagged Apple Watch, Fitbit, ikea, Inductive charging, iPhone, Mobile World Congress, SnapChat, Uber

By Anshu Sharma on February 27, 2015
If you are on your journey as an entrepreneur to truly build something new and revolutionary, you will hear a lot of naysayers along the way. Salesforce and Workday both announced their financial results — once again showing that they continue to grow as part of the larger movement to SaaS. Salesforce is now generating almost half […]
Posted in Business, Featured Posts | Tagged Cloud, SaaS, salesforce, Uber, workday | 1 Response

By Anshu Sharma on October 9, 2014
The purpose of a government is provide services to its citizens. After all its all about 'for the people'. Many of these services are not related to a geographical boundary – a few like fire, safety and roads are. This is why we already experience multiple government bodies – city, county, state and federal but […]
Posted in Featured Posts, Trends & Concepts | Tagged API, Estonia, government

By Anshu Sharma on October 7, 2014
The number 1 mistake I have seen companies of all sizes make is to let the customers, sales people, engineers and tactical product managers decide the product roadmap by adding one feature after another. by Disaster Area (Creative Commons) If you have product market fit and are doing more than a few million dollars in ARR […]
Posted in Featured Posts, Technology / Software | 1 Response

By Anshu Sharma on June 10, 2014
Given that full stack companies are in a league of their own – in terms of the markets they serve and how they are built – I think its time to maintain a list of all full stack startups.Before we do that, let me give you a brief definition of Full Stack startup that builds […]
Posted in Business, Featured Posts | Tagged Chris Dixon, Full Stack, Redfin, Startup company, startups, Uber

By Anshu Sharma on May 5, 2014
I want to convince you that this time it really is different. Its fundamentally different because the silicon valley is bursting out of tech. In the earlier generational shifts of computing paradigms from mainframes to client server and then from client server to internet, we were primarily still constrained by the IT budget.Gartner predicts IT […]
Posted in Business, Featured Posts | Tagged Full Stack, gartner, SaaS, Silicon Valley, startups

By Anshu Sharma on April 22, 2014
I had an interesting conversation with a fellow executive at Blackberry 4 years ago who wanted my opinion on their product strategy. What I said to him was so obvious that I almost hesitated – build an Android phone. Now, this was common wisdom in silicon valley that if you ran BB you would have […]
Posted in Business, Featured Posts | Tagged android, Bitcoin, Blackberry, blackburied, blackbury, iPad, microsoft, Satya Nadella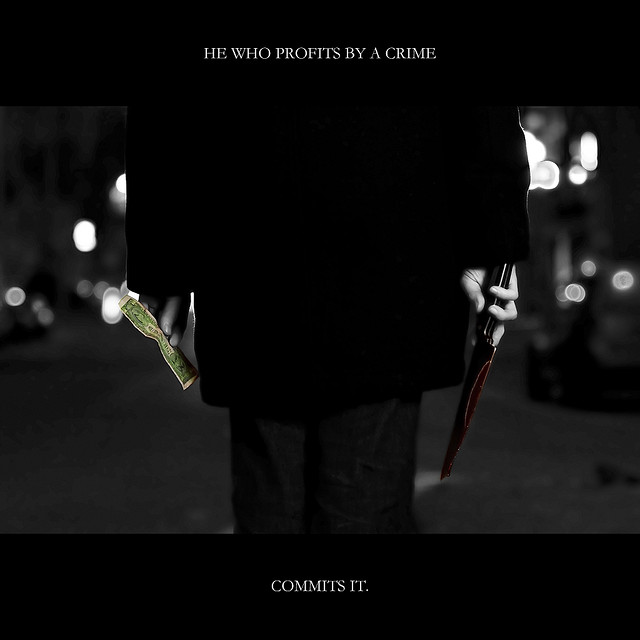 By Anshu Sharma on March 19, 2014
Who owns the behavior of an employee on the social networks? In a world where we have all gone BYOD, and I would posit – gone BYOS (Bring your own "Social Network") – who owns what? And who is responsible when an error is made by the employee? What is an error? What is an […]
Posted in Featured Posts, Trends & Concepts | Tagged Facebook, linkedin, oracle, Social network, social sales, Twitter | 1 Response

By Anshu Sharma on March 3, 2014
Bitcoin is not a game. The key players are asking ordinary people to invest their real-world money into a virtual currency that has a lot of potential to save us on transaction costs and speed but is also one of the easiest ways to lose half a billion dollars with no recourse! Brian wrote an […]
Posted in Business, Featured Posts | Tagged Bitcoin, Coinbase, Financial services, Mt.Gox | 1 Response