Jason Corsello


SVP, Strategy & Corporate Development at Cornerstone OnDemand. Previously SVP Knowledge Infusion, Research Director, Yankee Group. Often quoted as an industry expert in human capital management, Jason's research has been featured in leading publications including The Economist, The Wall Street Journal, Forbes and CIO magazine.

By Jason Corsello on July 17, 2013
Today's global workforce faces some unprecedented challenges — and truly historic opportunities. In the United States alone, companies are managing significant proportions of four generations of workers side-by-side — Millennials, Gen-Xers, Baby Boomers, and (in greater proportion than ever before) seniors. At the same time, a dazzling array of new technologies and social platforms taking root in the […]
Posted in Trends & Concepts | Tagged blogging, talent management

By Jason Corsello on December 13, 2012
Corporate America appears to be doing a very poor job when it comes to aligning goals, providing performance feedback, and actually investing in the development of employees.
Posted in Business, Featured Posts | Tagged best practices, Cornerstone OnDemand, Employment, HR, Performance appraisal, performance management, talent management

By Jason Corsello on December 5, 2012
Every year around this time, I like to do a tour of companies, mostly startups, in Silicon Valley.  It's a chance for me to get annual pulse on new trends in "the valley". Silicon Valley is like no other place.  When I grew up there many years ago it was a much different place. […]
Posted in Business, Featured Posts | Tagged Big Data, Cloud Computing, Cornerstone OnDemand, data scientist, enterprise software, HR, HR Technology, linkedin, SaaS, talent management, technology | 1 Response

By Jason Corsello on March 13, 2012
As you may have noticed, we are setting sail on a new, exciting journey at Cornerstone OnDemand. Last week, we announced the acquisition of Sonar6. Sonar6, based in Auckland, New Zealand, represents the first acquisition for Cornerstone and a huge opportunity that accelerates our strategy to deliver the best talent management solutions to companies of […]
Posted in Business | Tagged acquisition, Cloud Computing, Cornerstone OnDemand, enterprise software, HR, HR Technology, SaaS, Sonar6, talent management, Uncategorized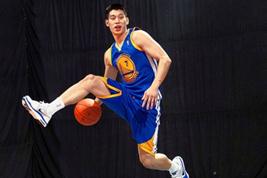 By Jason Corsello on February 21, 2012
Within one week, Jeremy Lin, has gone from a relative unknown to a global sensation. In the same week, he went from near unemployment to a sporting sensation now referred as "Linsanity". Interestingly, about 1 ½ years ago, the Hoops Analyst blog nearly predicted his imminent success. When analyzing his college performance, particularly 2-point field […]
Posted in Featured Posts, Trends & Concepts | Tagged Cornerstone OnDemand, HR Technology, Jeremy Lin, linsanity, NBA, performance management, talent management, Uncategorized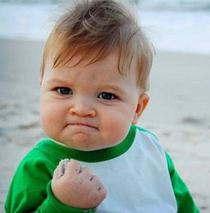 By Jason Corsello on January 5, 2012
After digesting just about every blog post, discussion thread, and email predicting what will happen with SAP and SuccessFactors now that they are one, I've noticed a prevailing theme – the Talent Management market has changed overnight and even some are predicting the death of independent Talent Management vendors. While I believe the Talent Management […]
Posted in Business, Featured Posts, Technology / Software | Tagged BI, Cloud Computing, Cornerstone OnDemand, CRM, HR Technology, oracle, SaaS, salesforce.com, sap, SuccesFactors, talent management | 1 Response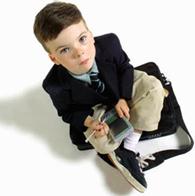 By Jason Corsello on October 26, 2011
Thomas Friedman, notable author of The World is Flat, published a great op-ed in The New York Times yesterday describing the vast difference between Wall Street and Silicon Valley. "…to paraphrase the Columbia University economist Jagdish Bhagwati, Wall Street, which was originally designed to finance "creative destruction" (the creation of new industries and products to […]
Posted in Trends & Concepts | Tagged technology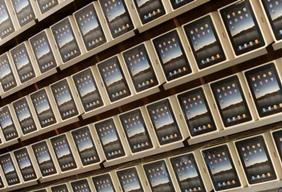 By Jason Corsello on October 20, 2011
I recently read an article suggesting 92% of Fortune 500 companies are either testing or deploying iPads. According to Good Technology, though, 2 industries — Financial Services and High Technology — account for nearly 50% of the Top 100 iPad accounts. Interestingly, Retail, the industry I think could benefit the most from tablets, only accounts […]
Posted in Technology / Software | Tagged iPad | 1 Response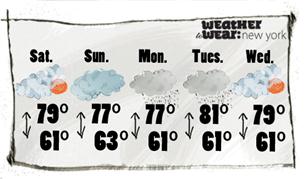 By Jason Corsello on October 12, 2011
One of the biggest frustrations in my past life as a "customer advocate" (not consultant) was the complexity involved to buy and deploy talent management solutions. During the past few years, the demand for "integrated talent management suites" has accelerated. Unfortunately, the talent management vendors haven't met the challenge. They continue to sell discrete "modules" […]
Posted in Technology / Software | Tagged Cloud Computing, Cornerstone OnDemand, software as a service, talent management | 1 Response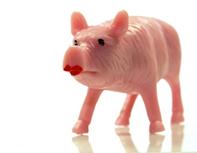 By Jason Corsello on September 30, 2011
Let me preface by saying I'm a SaaS bigot. My SaaS bigotry stems from nearly every vendor that has rushed to plastered a "look at me, I am now SaaS" on their front door (metaphorically speaking of course). Borrowing a phrase from my friend Anshu Sharma of Salesforce.com, "…you can't put a car on a […]
Posted in Technology / Software | Tagged Cornerstone OnDemand, SaaS, talent management | 1 Response