Steve Mann



Named to FierceCMO's Top 15 B2B CMO's to watch and one of the top 100 CMO's on Twitter, Steve is the founder of AbleBrains Marketing – a firm focused on helping CMO's to build and scale their marketing efforts – turning their marketing organization from an expense center to revenue center. He is also the Chief Digital Officer for Adjuvi, a firm dedicated to helping CIO's, CMO's and CHRO's transform their organizations, drive deeper employee engagement, and foster digital transformation of the enterprise. Steve was the CMO of LexisNexis North America and was responsible for transforming this venerable brand into one that Millennials seek out and connect with. Steve has over 20 years' experience in technology marketing, product strategy, and product development ranging from venture-backed startups to global technology organizations. He spent seven years as a Global Vice President of SAP AG. He led SAP's Social Media Strategy & Total Customer Experience efforts. Steve also led Services Marketing and SAP's Competitive Program and Strategy team against Oracle. He was also responsible for the Global Market Intelligence function as well as for Marketing Innovation. Prior to joining SAP, Steve was a principal and Executive-in-Residence with the BRM Group, a Jerusalem-based Venture Capital firm and prior to joining BRM, Steve was the vice president of product strategy, for Computer Associates.


By Steve Mann on October 7, 2015
Last week I ran a session at Frost & Sullivan's GIL: Silicon Valley (Growth, Innovation and Leadership) conference in Santa Clara. The session ran for 75 minutes and outlined for participants methods for driving digital transformation within organizations.  Many of the participants agreed with one another that they are tired of marketing regarded by their peers, […]
Posted in Business, Featured Posts | Tagged Business Insights, digital marketing, Digital Transformation, marketing, marketing methodology, marketing techology, Organizational Design, strategy, talent mix

By Steve Mann on October 6, 2015
A couple of weeks ago, I spoke at Confluence, a cool digital marketing conference in Oklahoma City of all places.  Had a blast.  I introduced the concept of Neuro-Digital Marketing – the notion that digital marketing tactics, properly leveraged, can affect direct changes in a consumer's brain which will drive incredible results for your […]
Posted in Trends & Concepts | Tagged Business Insights, Demand Generation, digital marketing, Digital Transformation, marketing, neuro-digital marketing, NeuroMarketing

By Steve Mann on July 31, 2015
"I don't want to belong to any club that would accept me as one of its members."
Yet here I am, a member of the Don't Do a Good Enough Job Selling the Value of Marketing club.
Posted in Business, Featured Posts | Tagged Business Insights, CMO, Digital Business, digital marketing, mobile, social business

By Steve Mann on June 26, 2015
What if I told you that conscious perceptions of the world are worthless? And that emotion and instinct rule our behaviors. Unfortunately for most marketers, we spend our time trying to affect conscious thought because we can easily relate to it. As data-driven CMO's we seek answers to questions about our customers using tools such […]
Posted in Featured Posts, Trends & Concepts | Tagged branding, Business Insights, CMO, digital marketing, NeuroMarketing

By Steve Mann on June 24, 2015
Although a lapsed neuroscientist, I do a lot of thinking about how to elicit the right response in a consumer's mind from the marketing strategies I create. Engaging with the non-conscious part of us is what is critically important for great marketing. Do you need some convincing? Well, consider this: Would you buy wine based […]
Posted in Featured Posts, Trends & Concepts | Tagged A/B testing, Business Insights, CMO, digital marketing, gamification, marketing, NeuroMarketing, SAP SCN

By Steve Mann on June 22, 2015
Today's pace of change is causing many CMOs to struggle in the design of compelling customer interactions. As consumers demand more and more engaging omnichannel experiences, CMOs must add another arrow to their marketing quiver — the ability to deploy multiple and compelling channel-native experiences. While we've been creating digital channels for quite some time, […]
Posted in Featured Posts, Trends & Concepts | Tagged brand, Business Insights, CMO, Omnichannel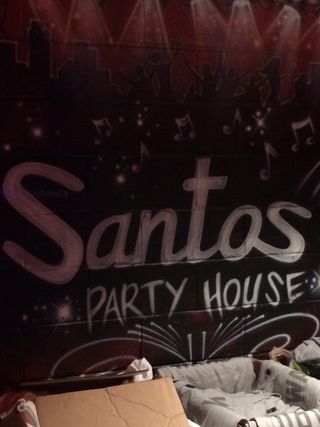 By Steve Mann on July 1, 2014
My wife and I like to dance.  I admit it.   Typcially, we're 20 years older than most of the patrons in the clubs that we go to though.  She  – typically to Rock… me too, although I am a big fan of swing dancing and love Midsummer Night Swing @ Lincoln Center. But last week […]
Posted in Business, Featured Posts | Tagged Customer Experience

By Steve Mann on February 26, 2014
I have the unfortunate experience these days of riding the MetroNorth commuter railway into NYC every day.  Its unfortunate because I have a schedule to keep — meetings, tele-conferences, etc.. you know, the usual stuff – but something that MetroNorth is hard pressed to do themselves  — keep to a schedule.  Further, the brand refuses […]
Posted in Trends & Concepts | Tagged communication, Metro-North Railroad, MetroNorth, Twitter
By Steve Mann on May 3, 2013
"You never write!  You never call" is the typical refrain I hear from my mother once I finally do write or pick up the phone.  Too little, too late I guess.  Or I hear, "How come you don't help me when I need it rather than when its convenient?" is another Mom fav. … now swap […]
Posted in Trends & Concepts
By Steve Mann on May 1, 2013
10 years ago, Gerald Zaltman, wrote a book that fundamentally altered the way I view markets and the consumers that inhabit them — How Customers Think.  The book lays some foundational notions for those of us that wish to pursue Neuro– and content- marketing.  Among them include: Most of the thoughts that influence a consumer's […]
Posted in Featured Posts, Trends & Concepts | Tagged Brain, Consumer, Focus group, Metaphor, Psychology, Social Sciences