Archives by date
You are browsing the site archives by date.

By Paul Greenberg on August 31, 2009
Last week, I keynoted the CRM Evolution 2009 conference – probably the best conference I ever attended, though I was biased because I also chaired it – first time I ever chaired a conference – so I had the opportunity to be a participant in more than just the speech.
But the keynote wasn't just for […]
Posted in Trends & Concepts | Tagged conferences, Enterprise 2.0, Social CRM
By Craig Cmehil on August 28, 2009
Today's show covers the topic of "stolen content", namely blogs from the SAP Community Network as discovered by the users themselves (see here and here)
Talking Points
Shout Out: Abesh and the internal PlanetFinance project
Shout Out: James Governor and his Twitter search
Chinposin Friday
Main Topic: Stolen Content
Dial In: Jim Spath
Dial In: Thorsten Franz
Dial In: James Governor
Video Replay
Chat History
12:45 […]
Posted in Trends & Concepts | Tagged content, Episodes, ip, legal, reputation, theft

By Josh Greenbaum on August 27, 2009
I spent a lot of analyst capital over the last two years crowing about what I thought, and still think, was a brilliant idea: marrying the Office user experience, primarily Excel and Outlook, to the enterprise software back office. The catalyst for my interest was the myriad conversations with users about how much they hated […]
Posted in Trends & Concepts

By Jason Corsello on August 27, 2009
After reading speculation this week that Taleo is preparing for another acquisition, it got me thinking…"Who should they buy?" 
The prospective acquisition options are all over the map.  They could acquired another talent acquisition vendor to really expand their market share and leadership position.  They could acquire another talent management suite provider.  They could enter […]
Posted in Business | Tagged acquisition, Authoria, EPS, jobs2web, Mergers And Acquisitions, talent acquisition, talent management, Taleo, vemo, WWC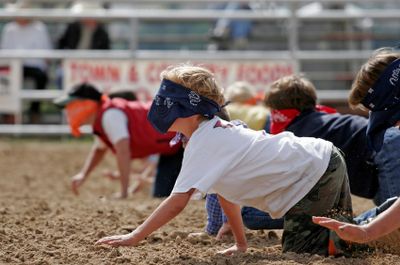 By Sig Rinde on August 25, 2009
A flow requires a framework. Electricity flows through lines directed by switches. No framework, then no boiled egg for breakfast. Work in large organisations flows through the organisational structure directed by rules. "If this then do that" is the switch….
Posted in Business | Tagged brp, enterprise software, Management

By Bob Warfield on August 25, 2009
Esteban Kolsky writes a great account of Paul Greenberg's keynote for CRMe09.  By all means, give it a read to get a sense.  Paul has always done a fabulous job of boiling down what's really important whenever he writes or talks about CRM.
The part that caught my attention was the discussion of segmentation.  It was […]
Posted in Business | Tagged customer service, marketing
By Jevon MacDonald on August 25, 2009
The last 8 (or 800 arguably) years of media consumption for me have been marked by aggregation. In 2001, before RSS was in any sort of wide use, I had built an aggregator called Blocktrack.com. Because of the unstructured nature of the data (individual web pages), I had to create a learning algorithm that would, […]
Posted in Trends & Concepts | Tagged Aggregator, Facebook, FriendFeed, Google Reader, NoseRub, Open source

By Josh Greenbaum on August 24, 2009
SAP has spent the last few years discussing, theorizing, and otherwise showing off numerous versions of the same idea: using in-memory databases to replace the "not getting any younger" relational database model. Last week at a conference hosted by SAP to showcase its research work with the academic community, supervisory chair and permanent SAP visionary […]
Posted in Trends & Concepts | Tagged databases, hasso, in-memory database, plattner, sap
By Craig Cmehil on August 21, 2009
Today's show inspired through the events of this post featured a guest host Maggie Fox (Twitter: @maggiefox) and a conversation about diversity and making change happen for the better.
Talking Points
Shout Out Adobe and the RIA Hacker Night
Shout Out RedMonk and the RIA Hacker Night
Shout Out SAP PRESS and the RIA Hacker Night
Shout Out Etay Gafni […]
Posted in Trends & Concepts | Tagged change, diversity, Episodes, people, speakers, technology, women
By Dennis Moore on August 20, 2009
Do any of you who read this blog know anyone at Google who might care about this? I got the following e-mail tonight:from Blogger to [email protected] Fri, Aug 21, 2009 at 12:27 AMsubject http://dbmoore.blogspot.com/ – ACTION REQU…
Posted in Business | Tagged EnterpriseIrregulars, Thoughts