Archives by date
You are browsing the site archives by date.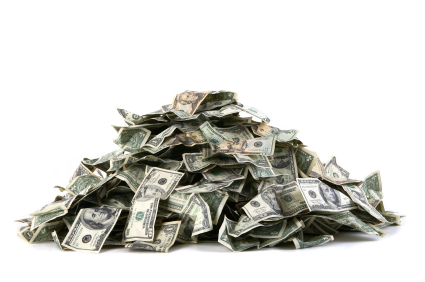 By Michael Krigsman on September 30, 2009
The total annual cost of worldwide IT failures is $6.2 trillion dollars, according to calculations performed by Roger Sessions, über-expert enterprise architect and CTO of ObjectWatch.
Posted in Trends & Concepts | Tagged Financial impact, IT issues, Politics, Research and statistics
By Thomas Otter on September 28, 2009
I've tried this metaphor on several client calls recently, so let me inflict it on you too.
Cactus
via Flickr, the cc licence of Rodolfo Cartas thanks.
In this architecture, everything is from one vendor, and integration with third party applications is rather difficult. Typical ERP /HRMS pitch of the mid-nineties. Why do you need other […]
Posted in Business, Technology / Software | Tagged HCM;HR;Architecture; ERP;SaaS, HR Technology, IT Related
By Sadagopan on September 27, 2009
The responsibilities of the CIO span a spectrum of managerial tasks, with one end of the spectrum as "supply" – the delivery of IT resources and services to support business functions – and the other end of the spectrum as "demand" -the task of helping…
Posted in Business | Tagged CIO, Emerging Trends, ibm
By Michael Krigsman on September 26, 2009
The "wisdom of crowds" concept is simple: the aggregate intelligence of a group of people is higher than that of a single individual. This video describes a wisdom of crowds experiment.
Posted in Trends & Concepts | Tagged Collective intelligence
By Sadagopan on September 25, 2009
There was a mild tremor in the IT market few weeks back when Siemens threatened to terminate its annual maintenance contract with SAP owing to high price being charged by SAP. I have noted four years back that around half of Oracle's total revenue of…
Posted in Business | 1 Response
By Brian Sommer on September 25, 2009
Leveling the playing field for workers' perks
I'm on the board of a firm with operations throughout the United States. About half of their workforce and plants are in major metropolitan areas while the other half are in some pretty remote areas. Management is challenged to find a collection of benefits that can apply to all […]
Posted in Business | Tagged attrition, benefits, Contracting, deal, HR, internet, marketing, negotiate, negotiations, Next Jump, perks, retention, Sourcing
By Brian Sommer on September 25, 2009
I caught up this week with Morris Panner, CEO of OpenAir (now part of NetSuite). One aspect of our wide-ranging conversation concerned the continuing evolution of businesses, the economy, etc. towards a greater services orientation. Drawing on that, we discussed how services firms need their own version of ERP.
Here are just some of the […]
Posted in Technology / Software | Tagged CEO Interview, Future of Application Software, HR, netsuite, PPM, PPM - Project Portfolio Management, Professional Services, professional services automation, Project Accounting, project management, project tracking, PSA, PSA - Professional Services Automation, resource management, Selling Professional Services, services, software. applications, staffing, The Applications Market

By Dennis Moore on September 25, 2009
Excellent analysis today from Cowen and Co. analyst Peter Goldmacher. I can't find it posted on their site (got it via e-mail), so I'm including the key extract below for those who might be interested. Enjoy! Software: Maintenance Revenue: High Margin or High Risk? Consensus View: Applications maintenance, fees for technical support and product update […]
Posted in Technology / Software | Tagged application software, erp, news, oracle, sap, software maintenance