Archives by date
You are browsing the site archives by date.
By Brian Sommer on September 24, 2009
I recently wrote about JobVite and how it permits employers to tap into the social networks of its employees to find quality recruits. JobVite permits employers to create eVites that employees, colleagues, etc. can pass around via email or publish to social networks like Facebook. It must be working as one of my old clients […]
Posted in Trends & Concepts | Tagged eVite, HR, internet, Jobvite, recruiting, Sourcing, talent acquisition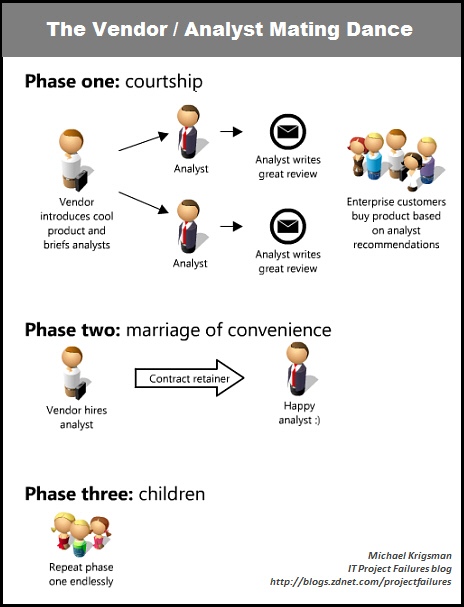 By Michael Krigsman on September 24, 2009
Some industry analysts contribute to IT failures by creating mismatched expectations between customers and vendors. Here's how that happens.
Posted in Business | Tagged CIO issues, Consulting, Devil's Triangle, IT issues, Vendor relationships