Archives by date
You are browsing the site archives by date.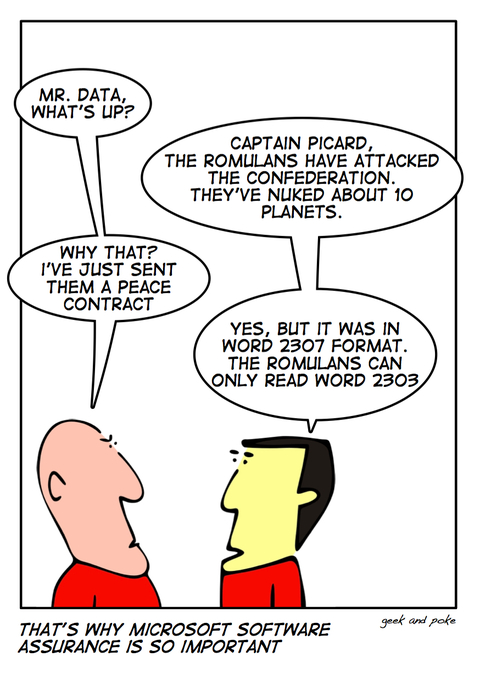 By Zoli Erdos on October 2, 2009
No, the World has not come to an end, it's not me who switched back to The Borg Microsoft.  ZDNet author Dan Kusnetzky did, after 3 years of using OpenOffice: The open source software had Office 2003 compatibility down pat. The interchange of documents (.doc formatted files) and presentation decks (.ppt formatted files) was easy […]
Posted in Technology / Software | Tagged Microsoft Office, ms office, Office Suite, Open source, OpenOffice.org
By Craig Cmehil on October 2, 2009
I was joined on today's show by Christine Godek (@cgodek) to talk about all the cool things coming up at the first SAP TechEd 2009 event taking place in Phoenix this year, in a about a week actually. We were also joined later by Chip Rodgers (@chiprodgers).
Some of the cool things that came out of […]
Posted in Technology / Software | Tagged Episodes, sap sapteched09 riahackernight09 bpxslam09 events
By Paul Greenberg on October 2, 2009
I figured I'd fling a few videos onto this page that make the case for something that touches Social CRM or the customer experience or whatever else I feel like putting up.

#1 First up, a really…
The award winning, edgiest CRM blog on the planet…
Posted in Trends & Concepts | Tagged Baseball, CRM 2.0, CRM at the Speed of Light 4th Edition, Culture, Customer Experience, The Big Picture - Philosophy & The Universe