Archives by date
You are browsing the site archives by date.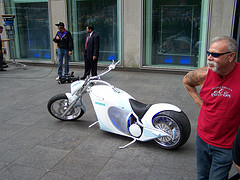 By Josh Greenbaum on October 21, 2009
As expected, Siemens renewed its maintenance contract with SAP, ending rampant speculation that the German industrial giant and one of SAP's largest customers was going the third party maintenance route.
But if you're SAP, or any enterprise software company, this is merely a temporary lull in a battle that will inevitably change the enterprise software market […]
Posted in Business
By Chris Selland on October 21, 2009
I loved @dasan's piece on Apple ($AAPL) – this is what market leadership – make that dominance – looks like.  It's a very pretty picture – and it held up today.
Apple & Amazon ($AMZN) have been riding high based on their market leading iPod/iPhone and Kindle platforms.  And deservedly so.
But even market leaders with great […]
Posted in Business | Tagged Amazon.com, apple, e-book, e-reader, google, iPhone, ipod, kindle, microsoft, stocktwits
By James Governor on October 21, 2009
I received a mailer yesterday from IBM that it's going to roll out its IBM Client for Smart Work, a bundle of IBM applications and the Ubuntu desktop, in the USA. That's right- just a couple of weeks ago the strategy was aimed squarely and solely at Africa. But then…
The IBM Client for Smart Work […]
Posted in Technology / Software | Tagged ibm, VDI
By Zoli Erdos on October 21, 2009
I don't claim to be an expert in the area, so this is more a quick pointer then a real post. Well, too short for a post, too long for a tweet:-) Duane Jackson, CEO of SaaS accounting provider Kashflow writes up his experience of using Google Analytics and Website Optimizer to fine-tune his site […]
Posted in Technology / Software | Tagged google, Google Analytics, Google Website Optimizer, Kashflow, marketing
By Tom Raftery on October 21, 2009
Photo credit Urban Jacksonville
The output from smart meters is incredibly granular. Far more so than is obvious from the smart meter output graph above.
In conversations with Dr Monica Sturm (Director of Siemen's Center of Competence, Metering Services) last November (2008) she confirmed to me that it is possible to identify individual devices in someone's […]
Posted in Trends & Concepts | Tagged data, demand response, energy efficiency, google, hohm, microsoft, powermeter, Public utility, siemens, smart meters, utilities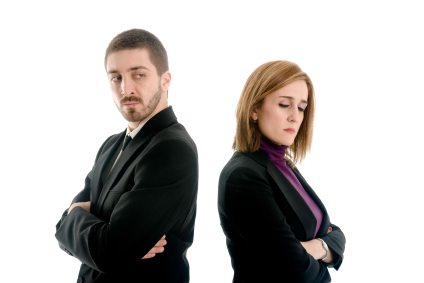 By Michael Krigsman on October 21, 2009
Industry analyst firm, Gartner, is the target of a lawsuit from a software vendor challenging the "legitimacy" of Gartner's Magic Quadrant rating system. The suit has brought forth an array of divergent opinions.
Posted in Trends & Concepts | Tagged gartner, Magic Quadrant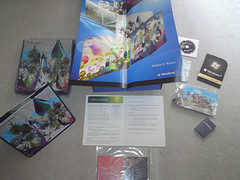 By Sandy Kemsley on October 21, 2009
Image by nDevilTV via Flickr I was invited to the Windows 7 launch in Toronto today, where Steve Ballmer is here in person. Instead of being in the live presentation, I'm hanging in the press Tweet Lounge with my torcamp peeps @davidcrow and @AccordionGuy, watching it on a big screen; this gives a lot more […]
Posted in Technology / Software
By Dennis Moore on October 21, 2009
OracAlum, and president of SAP India and Southeast Asia, Ranjan Das passed away yesterday. He was so young and so very talented, and such a great friend to so many. He was just 42 years old, with so many passions. He loved exercising, film, and his …
Posted in Business | Tagged EnterpriseIrregulars, news | 7 Responses
By Jevon MacDonald on October 21, 2009
You are probably aware of how big Sharepoint has become (over 100 million seats), and how fast it has grown (the first business inside Microsoft to grow to $1billion, growing 20+% year over year), but one of the unknowns until now has been: Will Sharepoint become a true Social Business platform?
Posted in Technology / Software | Tagged Blog Post, collaboration, Document Management, Dynamic Signal, Metafilter, microsoft, Microsoft SharePoint, Sharepoint 2010