Archives by date
You are browsing the site archives by date.

By Jeff Nolan on October 22, 2009
One sobering thought to think about while you are celebrating the FCC's decision to move forward with net neutrality regulations is that for the first time the FCC is asserting itself as the authority to regulate how the web is governed.
With Thursday's vote, the five-member panel began the process to move forward with […]
Posted in Business | Tagged FCC, internet, net neutrality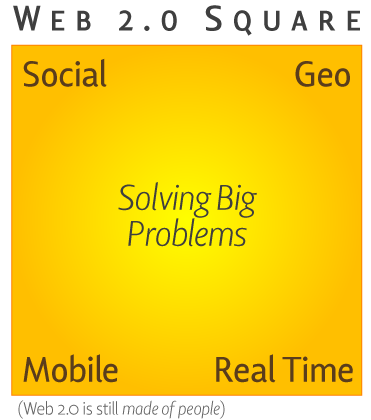 By Ross Mayfield on October 22, 2009
The theme of this year's Web 2.0 Summit is web squared (pdf). That is, its time to focus on impact in the real world. Fred Wison says the big trends driving this space are social, mobile and real time — to form a golden triangle. I'd suggest geo, or location, provides as big of a […]
Posted in Trends & Concepts | Tagged Web 2.0, web2con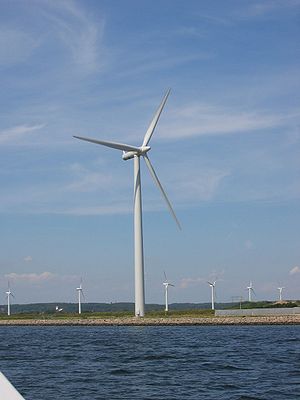 By Brian Sommer on October 22, 2009
ERP vendors don't get sustainability. They think it's about collecting all of a user's electric and gas bills to determine their carbon footprint. They think it's a reporting exercise. If they can develop a spreadsheet with more rows and columns than the next ERP vendor, then they have achieved some sort of market leading, product excellence crown of achievement.
Posted in Featured Posts, Trends & Concepts | Tagged Carbon footprint, Carbon offset, cost accounting, Current Affairs, erp, Future of Application Software, product costing, product design, software. applications, Sustainability, Think About IT
By Brian Sommer on October 22, 2009
I recently had a chance to speak with John Bodrozic, President and co-founder of Meridian Systems. Meridian sells a number of solutions in the project portfolio management and infrastructure lifecycle management space (e.g., Prolog, Proliance, Prolog Converge) . Their products help property owners, property managers, construction firms, architects, engineers, etc. I asked John specifically about […]
Posted in Business | Tagged AECOM, CEO Interview, Current Affairs, infrastructure lifecycle management, Meridian Systems, on-premise, PPM, PPM - Project Portfolio Management, project portfolio management, Prolog, SaaS, SaaS and Beyond, software as a service, Software Vendors, software. applications
By James Governor on October 22, 2009
I have been meaning to get a few ideas down about Philip Balls' Critical Mass: How One Thing Leads To Another for a while. After all, it pretty much blew my head clean off. I totally loved the book – its changed my thinking more than any work of recent time. How I got to […]
Posted in Featured Posts, Trends & Concepts | Tagged collaboration, critical mass, Malcolm Gladwell, Outliers: The Story of Success, Philip Ball, Physics, social networks

By Vinnie Mirchandani on October 22, 2009
Well, he did not say that. But he came close. ""We have 1,000 hacks a day and I can't tell you why, but they keep showing up. We wouldn't put anything material in nature outside the firewall." Actually he meant…
Posted in Business | Tagged Cloud Computing, SaaS | 1 Response