Archives by date
You are browsing the site archives by date.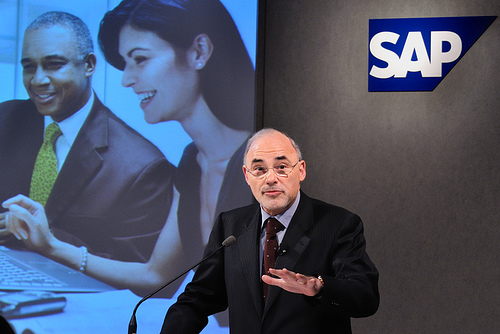 By Josh Greenbaum on October 29, 2009
In the aftermath of a relatively decent Q3, all things considered, that nonetheless earned SAP the wrath of the stock market, it's important to take a look at what SAP, its customers, and its competitors have to look forward to as CEO Léo Apotheker rounds the end of his first full year at the helm.
Posted in Business | 1 Response
By Jason Busch on October 29, 2009
Over on Spend Matters affiliate site MetalMiner, there's a fascinating but little published story that my better half is covering that could very well be one of the jucier direct materials supply risk scandals of the year. The short of it is that it …
Posted in Business | Tagged supply chain, supply risk
By Tom Foydel on October 29, 2009
Brian Sommer at Software and Services Safari has an excellent article today which I have summed up in the title. My takeaway is simply that as cloud based software services open integrations to other clouds and manage those integrations, they multiply the power of their individual clouds and create a computing environment that the on-premise […]
Posted in Technology / Software | Tagged netsuite, NetSuite and NetSuite Consulting, OpenAir, SaaS, SaaS Integration, SaaS Network Effect, salesforce.com, software as a service, Technology for the Small to Medium Enterprise
By Jason Busch on October 29, 2009
This morning, I'd like to welcome Rob Patton, Sourcing Associate at
Paladin Associates,Inc. Rob brings more than 33 years of purchasing experience with Procter & Gamble's global purchasing organization. His many assignments spanned P&G's diverse pro…
Posted in Business

By Michael Coté on October 29, 2009
How do new technologies effect root cause analysis?
Posted in Trends & Concepts | Tagged Systems Management

By Jason Busch on October 29, 2009
Earlier in the week, I found some useful commentary over on Brian Sommer's blog, Software and Services Safari, about what SAP values in its SI, channel and software partners. Brian based his analysis on a conversation he had at TechEd with SAP's Zia …
Posted in Technology / Software | Tagged Consultants, erp, sap | 1 Response

By Jason Busch on October 29, 2009
In the first part of this two-part series on Panjiva, I explored some the information provider's latest global content partnerships as well as providing some details from founder and CEO Josh Green on the company's strategy. In this second part, I'll…
Posted in Business | Tagged Panjiva, supply chain