Archives by date
You are browsing the site archives by date.

By Vinnie Mirchandani on November 16, 2009
I wrote earlier "if you are Steve Ballmer's (Microsoft) kids you dare not use Google or try an iPod. I imagine his salesfolks dare not use salesforce.com…" Zoli writes about Don Dodge moving from Microsoft to Google: Thanks Microsoft Outlook,…
Posted in Business | Tagged Industry Commentary

By Paul Greenberg on November 16, 2009
Metaphors and stories are powerful things – far better than numbers at showing how powerful human interactions can be and how much they impact the world at large – or sometimes in the small. When it…
The award winning, edgiest CRM blog on the planet…
Posted in Business | Tagged chef rio, DECA, Facebook, Social CRM
By Paul Greenberg on November 16, 2009
I'm in love with Amsterdam….no wait, I love it but I'm not in love….no, hold on, I like it a lot, but I'm not in love, nor do I love it.
The Theory….
Interestingly enough (to me at least and who else am I really writing this for anyway?), while this may seem to be nothing more […]
Posted in Trends & Concepts | Tagged Amsterdam, customer service, Deconstructing the Process, microsoft, Netherlands, Social CRM, social networks, Speaking On CRM, Thought Leadership
By Michael Krigsman on November 16, 2009
Large organizations continue to embrace Enterprise 2.0 as a viable addition to their business process toolbox, however resistance to change remains a challenge.
Posted in Featured Posts, Trends & Concepts | Tagged Andrew McAfee, CIO issues, Cultural issues, Enterprise 2.0, Failure 2.0, Governance, IT issues, Project strategy, Research and statistics, Social Enterprise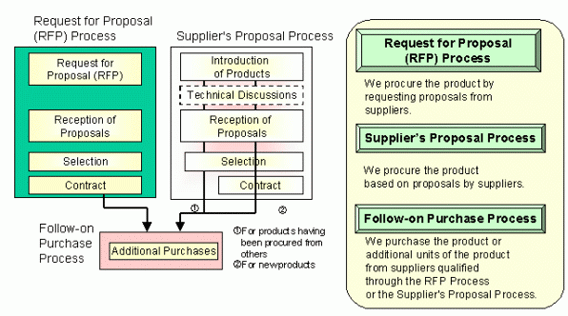 By Jason Busch on November 16, 2009
Over on The Strategic Sourcerer, there's a useful post that examines when it might make sense to bypass an RFP to better engage a list of potential suppliers or bidders for a project. But is there ever a place for breaking with the routine RFP part o…
Posted in Business | Tagged Business Services, Request for proposal, rfi, rfp, rfq, Strategic sourcing, supplier selection
By Chris Selland on November 16, 2009
Posted in Business | Tagged Analysis, engagement, marketing, Marketing 2.0, Sharing, Social Media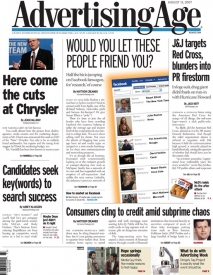 By Jason Busch on November 16, 2009
In Parts 1 and 2 of this series, I looked at a number of observations from a recent Advertising Age article examining how the marketing and agency world is looking at procurement's involvement in marketing spend with equal degrees of fear, cynicism a…
Posted in Business | Tagged advertising, Advertising Age, Advertising and Marketing, CPG, Jason Busch, marketing spend, P&G, Procter & Gamble
By Zoli Erdos on November 16, 2009
It's less than two weeks ago that Microsoft let Don Dodge go, along with 5,000 other employees.  He parted gracefully, then soon posted: Getting dumped by Microsoft was a life changing event…for the better. The future is very bright. The opportunities are amazing. Don probably set a World Record in the speed of getting a […]
Posted in Business | Tagged don dodge, evangelism, General, gmail, google, google apps, layoffs, microsoft, ms office, ms outlook, outlook, startups, web office | 1 Response
By Sandy Kemsley on November 16, 2009
In the Fujitsu briefing last week, I also heard about their cloud BPM offering. Interstage BPM has supported multitenancy for some time, allowing them to provide private BPM cloud infrastructure, most commonly used by business process outsourcing firms. Multitenancy is a key feature of true software as a service: a single software instance supports multiple […]
Posted in Technology / Software | Tagged appian, BPM, Business process, Business process management, Cloud, Cloud Computing, fujitsu, InterstageBPM, multitenancy, software as a service
By Jevon MacDonald on November 16, 2009
Andrew McAfee is known as the father of Enterprise 2.0. In 2006 he wrote the paper "Enterprise 2.0: The Dawn of Emergent Collaboration," which for many of us gave a single point of reference for the work being done in enterprise social software and "Office 2.0" until then. Since then Enterprise 2.0 has started to come of age, and I thought the Enterprise 2.0 conference in San Francisco would be a perfect opportunity to sit down and discuss the past and future of collaboration, social software and business strategy.
Posted in Business | Tagged Andrew McAfee, Blog Post, collaboration, Emergent Outcomes, Leveraged Outcomes, social business