Archives by date
You are browsing the site archives by date.
By Michael Coté on November 17, 2009
After this morning's more technical sessions, the afternoon of the IBM analyst event this year reinforced the non-technology driven speaking-agenda that IBM has been going on about over the past year, that being "Smart Planet." That phrase has has come to wrap two things:
The Internet of Things realized in an industrial form – sensors, RFIDs, […]
Posted in Trends & Concepts | Tagged conferences, Connect09, enterprise software, ibm, itmanagement, Smart Planet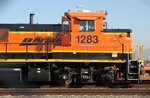 By Jason Busch on November 17, 2009
Over on Spend Matters affiliate site MetalMiner, my better half, Lisa Reisman, recently speculated about some of the reasons why Warren Buffet may have bought out the rest of Burlington Northern. For all you Berkshire groupies, the deal is particular…
Posted in Business, Featured Posts | Tagged Berkshire, Berkshire Hathaway, Burlington Northern, Burlington Northern Railroad, commodities, goldrush, Jason Busch, railways, Sage of Omaha, Warren Buffett

By Jeff Nolan on November 17, 2009
I read this and shook my head in amazement at the limited financial acumen of reporters covering business.
General Motors, encouraged by its improving financial situation, could repay all of its $6.7 billion in loans from U.S. taxpayers by the end of next June, the company's top executive said Monday.[From With $42B, GM moves […]
Posted in Business, Featured Posts | Tagged auto industry, bailout, bankruptcy, Canada, debt, detroit, GeneralMotors, gm, treasury, VEBA trust
By Michael Coté on November 17, 2009
Summary of analytics and image sessions at the IBM analyst event, hopes for the rest of the show.
Posted in Technology / Software | Tagged Big Data, Cloud Computing, conferences, Connect09, enterprise software, ibm, itmanagement, virtualization | 3 Responses

By Brian Sommer on November 17, 2009
The toughest performance reviews are the ones for the most troubling of employees. How do you capture their ineptitude, indifference or incompetence in a pithy, to-the-point phrase? Read on…
Posted in Featured Posts, Trends & Concepts | Tagged firing, HR, Humor, interview, layoffs, Professional Services, Service Providers

By Jason Busch on November 17, 2009
One area that many individuals tend not to lump in with supply chain sustainability initiatives is supplier diversity. But supplier diversity, which still falls under the same CSR umbrella as other sustainability programs in some companies — at leas…
Posted in Business | Tagged CSR, minority, P&G, Procter & Gamble, supplier diversity, supply chain, Sustainability
By Sig Rinde on November 17, 2009
Despite being involved with some radically different Enterprise Software I have been fortunate enough to be frequently invited to study the wares and future plans of many legacy systems vendors. So again last week, with some of my EI friends,…
Posted in Business | Tagged enterprise software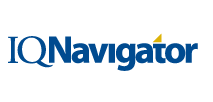 By Jason Busch on November 17, 2009
As someone who considers himself more of a business user and analyst than a developer or technologist — despite some close revenge of the nerd personal run-ins from time-to-time — I?ll confess that I sometimes get more excited than I should about h…
Posted in Technology / Software | Tagged IQN, IQN10, iqnavigator, SaaS, sap, software as a service, Spend Management, ui, usability, user interface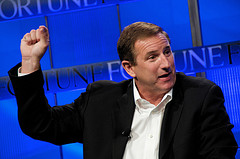 By Vinnie Mirchandani on November 17, 2009
Why would Cisco move down into 25% mainstream server margin business when its networking business has yielded it 65%? That is the question many asked as Cisco announced its Unified Computing System in early 2009. Its marketing said it "..represents a radical simplification of traditional architectures, dramatically reducing the number of devices that must be […]
Posted in Business | Tagged 3com, Cisco, disruption, Hewlett-Packard, hp, Industry Commentary, Mark Hurd, Networking, Storage