Archives by date
You are browsing the site archives by date.
By Jeff Nolan on November 24, 2009
Instead of a serious post detailing all I am thankful for, I submit this display of extreme awesomeness:
Posted in Trends & Concepts | Tagged fun, Music | 1 Response
By Nenshad Bardoliwalla on November 24, 2009
I had the pleasure of conducting an interview at the DreamForce '09 event with Dennis Howlett, who writes the well-written and widely-read Irregular Enterprise blog on ZDNet. The video of the interview is embedded immediately below and a transcript of our discussion follows.
DAH: Ok. So, Nenshad, what I'm interested in is how you see the difference between the cloud operators that are presenting at events like SalesForce (
DreamForce '09
) compared to the more traditional events that we see around the place.
So what are the real differences you are seeing?
NDB: One of the key things we saw in yesterday's keynote as well as today's is the pace of innovation.
What you are seeing with Salesforce.com with their
Sales Cloud
,
Service Cloud
,
Custom Cloud
, and then with introduction of
Chatter
, is that they are able to introduce large pieces of functionality to their customer base in very quick deployment cycles that is just almost impossible for the on premise vendors to do.
So, in 6 month to 1 year intervals, to release major pieces of functionality that they can deploy to their entire installed base, versus the 12-18 month cycles of the on premise vendors that require an upgrade, is a very signficant differentiator.
DAH:
So what does that mean in real terms for people who are buying technology today and going in to the future?
NDB:
I think that if I look at the amount of money that customer are spending on the existing on-premise applications that they have versus the amount of money they spend on the cloud (based offerings), they are able to realize value much quicker than they could with the on-premise technologies they have.
Because the cloud vendors are able to distribute the cost of the platform across a very, very large economic base, you are able to get the economies of scale based efficiencies passed to the customer.
So you wind up paying a lot less up front, on a very consistent, metered basis with the cloud offerings, and you are also able to absorb the innovation much quicker and deploy it to your business.
DAH:
It's very obvious to me that start-ups and young companies are going to be immediate targets for this kind of thing, but what about companies that have been around 20, 30, 50, 100 years?
Do you see those (companies) making a move into this area any time soon, and if so, what sort of areas would you suggest?
NDB:
I think what we're seeing in the large enterprise space is that there has certainly already been considerable penetration of human capital management solutions, as well as in the CRM area. I've heard fairly consistently at
SalesForce.com
(at the DreamForce '09 event) of 5000, 10000, even 12000 user deployments, etc.. I think even flagship, marquis customers of the on-premise vendors like
Siemens adopting 420,000 seats of a SaaS vendor
suggest that the large enterprise is definitely willing to absorb the innovations of the cloud computing model.
That being said, I think you find areas like financials, an area that you (DAH) and I both share a keen interest and expertise in, kind of coming up along besides the human capital management and sales force areas, and now starting to take hold with vendors like
Workday
, but also others like
Intacct
,
you wrote about FinancialForce earlier
, etc.
DAH:
Your interest obviously tends to be in the BI area.
What sort of impact do you see these kinds of technologies having in that area and what benefits will customers see as we move forward?
NDB:
In the business intelligence area you have seen an explosion, especially in the last year, in terms of investment in companies who are providing SaaS BI capabilities; companies like
Birst
,
PivotLink
,
Good Data
,
Indicee
, which suggests that there is a very, very healthy market for people who are trying to get business intelligence capabilities but have never been able to afford to do so in the small and medium sized businesses, but then in the larger enterprise, without being able to change their deployments.
I know in my experience in 10 years in the large enterprise, though not in SaaS, customers not being able to change the system quickly enough, which for (reporting and) analysis is a very key differentiator. Having the ability to do that with the SaaS vendors is a key step up I think for business intelligence technologies.
DAH:
It's a very fast moving area.
What do you see in the immediate future, say in the next 1 to 3 years (for the BI space)?
NDB:
I think right now we are seeing a very strong focus on tools, and as you know, Dennis, in most markets, things that start off as tools eventually become packaged and move upstream and become applications.
I think we will see in the next 1 to 3 years a couple of key marquis applications players in the BI space, people who are doing Corporate Performance Management, people who are doing Sales Performance Management, or even Supply Chain Performance Management. We'll have real established application vendors for BI applications that can run alongside the SalesForce.com's, run alongside the Workday's, and other marquis Tier 1 SaaS platforms.
DAH:
And they would, in that sense, need to be pretty affordable, I would guess, as compared to what we see at the moment with the traditional vendors, yes?
NDB:
Absolutely.
I think affordability is one of the key areas where there will be differentiation, but also another is "legs and regs" (legislation and regulations, especially important in Financials).
I think we are seeing now a fairly high degree of volatility in terms of the move to
IFRS
, people publishing via
XBRL
, other types of standards where people can absorb that and let their vendor take care of that for them instead of them reconfiguring their chart of accounts, them trying to map to XBRL taxonomies, etc.
DAH:
Great.
Thanks very much, indeed.
Posted in Business | Tagged business intelligence, chatter, Cloud Computing, Custom Cloud, Dreamforce, SaaS, Sales Cloud, salesforce.com, sap, Service Cloud, software as a service
By Phil Wainewright on November 24, 2009
In the midst of a busy schedule the past couple of weeks I've been preparing for the launch meeting in London of EuroCloud UK, the British instance of the Europe-wide SaaS and cloud industry community network that was first unveiled last month. Any readers from UK SaaS or cloud ventures who will be in London […]
Posted in Technology / Software | Tagged Business Models, Content management, CRM, eurocloud, europe, Eventbrite, Huddle, MailChimp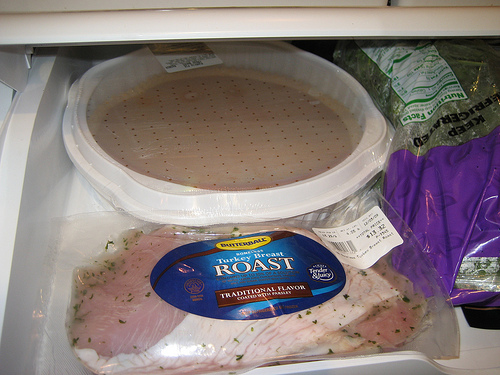 By Michael Coté on November 24, 2009
Aol IPO, Selling more netbooks, HPC-bots make money for Wall Street.
Posted in Business | Tagged Facebook, Hewlett-Packard, microsoft, Numbers, XBox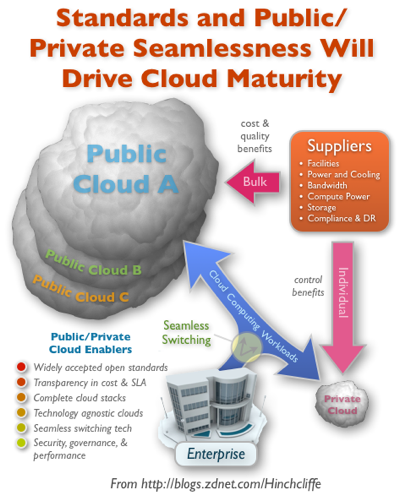 By Dion Hinchcliffe on November 24, 2009
This year has been one of relatively grand alliances between emerging cloud computing vendors as they fill holes in their capabilities and try to create appealing one-stop enterprise cloud services.
We've seen major announcements so far from IBM and Juniper, Cisco/EMC/VMware, and most recently BMC and Salesforce. There are many other smaller initiatives that have formed as well and all of these efforts underscore several key points for those businesses trying to understand the real strategic benefits of the cloud including cost, agility, and scalability.
In the end we have some momentus choices; here's how to take the high road when it comes to enterprise cloud computing.
Posted in Featured Posts, Trends & Concepts | Tagged Cloud Computing, Cost-effective scalability, Enterprise Web 2.0, Global SOA, Governance, Lightweight Service Models, Products, Radical Decentralization, SaaS, Web 2.0 Platforms, Web as Platform | 1 Response

By Michael Krigsman on November 24, 2009
Social computing has catapulted to the forefront of discussion among enterprise thought leaders. Here's some of the exciting reasons why.
Posted in Business | Tagged CIO issues, CRM, Enterprise 2.0, IT issues, oracle, salesforce.com, sap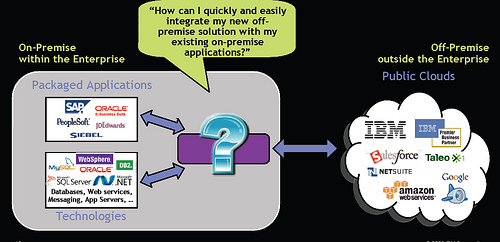 By James Governor on November 24, 2009
Last Thursday I said I was struggling to sum up IBM's Connect09 analyst conference. I still am. Given its now Tuesday and I still haven't posted a roundup I think its time for a change of plans. Lets decouple this thing.
First off WebSphere.
The Connect09 session that most surprised me was Federated Connectivity  – Smarter Integration Across and Beyond The […]

By Jason Busch on November 24, 2009
Selling into the Chinese market is certainly more art than science. But without question, it's more important to be connected with communist party members and their investments — read, state-owned companies — than necessarily having the best produc…
Posted in Business | Tagged brand, China, Coca-Cola, coke, Communism, government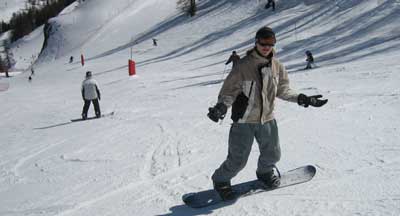 By Sig Rinde on November 24, 2009
Movement requires a force. Gravity or electromagnetic force is not enough, a clear unobstructed path is required as well. The nature of the force is important; gravity is free and universally present while electromagnetic force has to be applied locally,…
Posted in Business | Tagged enterprise software

By Jason Busch on November 24, 2009
For a private-sector minded individual, cutting fat from a Federal procurement budget might at first seem like an extremely easy task. But once you sort your way through all the Federal red tape not to mention congressional and presidential meddling,…
Posted in Business | Tagged dhs, government, Homeland Security Department, rfp, Spend Management, waste