Archives by date
You are browsing the site archives by date.
By Zoli Erdos on November 30, 2009
Posted in Trends & Concepts | Tagged kids, sap, Video
By R "Ray" Wang on November 30, 2009
DSAG project team and project leader departure could signal disagreement with methodology not SUGEN
SAP embarked on an ambitious program to prove value in its Enterprise Support fee hike last year.   As planned, SAP should announce the results for the first set of SUGEN KPI's in early December.  However, two key SUGEN KPI project sponsors […]
Posted in Business | Tagged 3rd party maintenance, Apps Strategy, benchmark performance, Business suite 7, contract negotiations, contract strategy, customer bill of rights, customer service, DSAG, enterprise applications, enterprise apps, Enterprise apps strategy, Enterprise Business Apps Vendors, enterprise software, erp, It's the relationship, It's the relationship stupid!, lessons learned, license fees, license policy, long term apps strategy, maintenance fees, Maintenance Hike, News Analysis, oracle, procurement, rimini street, SaaS, sap, SAP Enterprise Support, software licensing, software licesing and pricing, software pricing, Software Vendors, Spend Management, SUGEN, Third Party Maintenance, user groups, users, vendor strategy
By Jason Busch on November 30, 2009
More and more earnings announcements these days are filled with references to operations- and procurement-led earnings improvement. Sony, the venerable Japanese electronics giant, is a perfect example. Earlier this fall Sony announced a quarter in wh…
Posted in Business | Tagged procurement, Sony, supply chain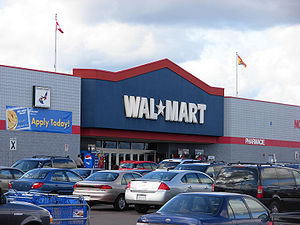 By Jason Busch on November 30, 2009
Over on Supply Chain Matters, Bob Ferrari recently described how Wal-Mart is putting its supplier development money where its mouth is for apparel suppliers, the group most likely impacted by CIT's bankruptcy filing (which you can read expert opinion…
Posted in Business | Tagged CIT, Kohl, supply chain, Wal-Mart | 1 Response
By Jason Busch on November 30, 2009
Every week, I try to give myself an hour or two to surf the web and do research on companies and news that I might not otherwise come across in the regular contingent of sites and publications I peruse (don't ask — it's probably upwards of 150 now)….
Posted in Business | Tagged analytics, cortera, innovation, Interviews, Learning / Research, Risk management, Spend Management, supply chain, supply risk