Archives by date
You are browsing the site archives by date.
By Anshu Sharma on December 3, 2009
I am on a 2 week annual vacation to India. I have often written about seismic changes in Indian reality, realty and perceptions. On this trip, I came across Nandan Nilekani's book – Imagining India. A thick tome but a book that captures how India has t…
Posted in Business | Tagged India, nandannilekani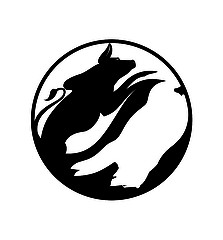 By Jason Wood on December 3, 2009
Image by digital_monkey via Flickr This year has been an exercise in patience in many ways. The market fell to near catastrophic lows in March and many were questioning the very financial underpinnings of our society, and now less than…
Posted in Business | Tagged equities, Information technology, investing, Investment management, stock market, Stocks and Bonds

By Brian Sommer on December 3, 2009
Accenture's connection to Tiger Woods may be moving from the Asset to the Liability column. Should firms tie so much of their branding in with a celebrity?
Posted in Trends & Concepts | Tagged Accenture, brand, Current Affairs, marketing, Professional Services, Selling Professional Services, Service Providers, Think About IT, Tiger Woods, Timber - The Mighty Fall | 13 Responses

By Paul Greenberg on December 3, 2009
I'm getting set to do my three part series "Forecast 2010" which will launch on ZDNet and here in about two weeks or maybe less. There might be a couple of ZDNet posts since I'm attending the SAP…
The award winning, edgiest CRM blog on the planet. T…
Posted in Business | Tagged 2010 predictions, CRM, Forecast 2010, sap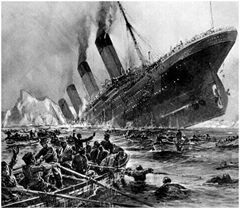 By Zoli Erdos on December 3, 2009
USA Today's (former) Travel Editor blogs her last day, after getting laid off: But what bothers me the most is what my firing represented. See, I've been learning all the tricks that a modern multi-platform journalist is supposed to know. In the past 22 months, I've blogged, tweeted, shot photos and videos, and handled speaking […]
Posted in Trends & Concepts | Tagged Blog, blogging, Entrepreneurship, Humor, journalism, media, Titanic, USA Today

By Vinnie Mirchandani on December 3, 2009
I am presenting at the Sapience conference next week. I had heard someone call it "The Anti-SAP conference" before and didn't not think much about it. But today the Enterprise Irregulars brought it up again and I thought I would…
Posted in Business | Tagged Enterprise Software (IBM, microsoft, oracle, sap

By Jason Busch on December 3, 2009
MetalMiner, Spend Matters' sister publication focused on metals sourcing, turned two today. Three years younger than Spend Matters, the site is nonetheless following in the virtual steps of this digital rag, quickly catching up with and overtaking es…
Posted in Trends & Concepts | Tagged Category Management, Industry Analysts, innovation, Learning / Research, Lisa Reisman, metalminer, SpendMatters, Sponsorship

By Jason Busch on December 3, 2009
'Tis the season of the holiday spirit -? and vendor-ranking comparisons —
in the Spend Management world. As many readers know, I've been around
this space far too long not to put coal in analysts'
stockings when they deserve it. And most an…
Posted in Trends & Concepts | Tagged AMR Research, Contract Lifecycle Management, Contract Management, gartner, Magic Quadrant, Spend Management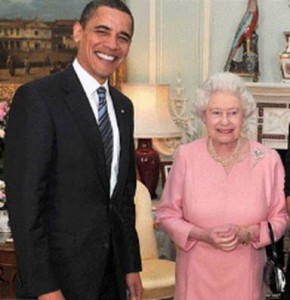 By Naomi Bloom on December 3, 2009
Fooled ya.  This isn't about me but about your HRMS — my own retirement planning will be addressed in a future post, dated sometime after the 2nd coming.
With a new generation of ERP/HRMS in release or coming next year, a reasonable question is when and how to plan for the retirement of […]
Posted in Business | Tagged enterprise software, HRM Software, Licensed/On-Premise Software, Looking Back/Looking Forward, SaaS

By Jason Busch on December 3, 2009
Over on Gartner Blogs, Debbie Wilson shared with her readers after Thanksgiving that "In between
baking pies, eating turkey, watching hockey (go Monarchs!), playing
tennis, and spending time with my family [that] first pass ratings
are unde…
Posted in Featured Posts, Trends & Concepts | Tagged gartner, Humor, Magic Quadrant, Market research, pie, Strategic sourcing