Archives by date
You are browsing the site archives by date.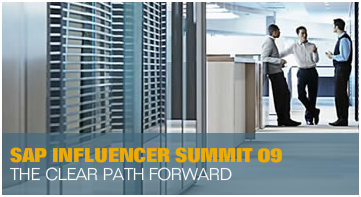 By Paul Greenberg on December 10, 2009
I have to admit that I enjoy going to conferences and summits as an analyst, journalist or paid speaker.  I'm treated well by the vendors who bring me, my expenses are covered (and if a speaker, a fee too of course) and I know a lot of the staff who of whichever vendor it is […]
Posted in Business, Featured Posts | Tagged bbd, Business ByDesign, ByD, CRM - Traditional, CRM Strategy, Enterprise 2.0, Industry Analysis, salesforce.com, sap, SAP Business Influencers Summit, sapsummit, smb, sme, Social CRM, Technology Reviews, Thought Leadership | 1 Response
By Dion Hinchcliffe on December 10, 2009
The ongoing and seemingly inexorable decline of traditional media continues to be the canonical example of what happens when the ground rules get changed in an industry that is fundamentally unable to adapt to new market conditions. A great analysis recently posted by Umair Haque at Harvard Business underscores the point: The so-called new normal is starting to seem more and more foreign the deeper we go into the 21st century than most organizations may yet be willing to believe.
Here's an exploration of what will likely drive forward next-generation businesses in the 21st century.
Posted in Featured Posts, Trends & Concepts | Tagged Architecture of Participation, Business Models, Cloud Computing, collaboration, Collective intelligence, Community, Convergence, Cost-effective scalability, Crowdsourcing, Customer Community, Design Patterns, Enterprise 2.0, Enterprise Web 2.0, Governance, Network effects, Radical Decentralization, social computing, Social Economy, Social Media, social networks, Web 2.0, Web as Platform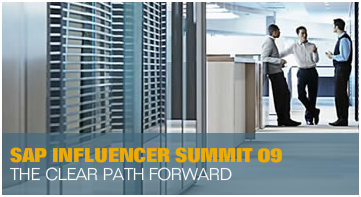 By Jason Busch on December 10, 2009
Even though I've written at length about SAP's procurement portfolio
earlier this year, paying particular attention to recent developments
in the P2P (i.e., SRM) and E-Sourcing arenas, I thought it
worth spending a few posts providing an upd…
Posted in Technology / Software | Tagged sap, Services Procurement, Supplier relationship management | 1 Response
By James Governor on December 10, 2009
I just got back SAP's Influencer Summit for 2009 in Boston. The company seem to be finally emerging from what can only be described as an annus horribilis. 2009 was not a good year for SAP. Sales are down, perceptions are more negative than they have been in a long time because of potential maintenance […]
Posted in Business | Tagged BusinessObjects, ByDesign, Cloud, microsoft, On Demand, PaaS, SaaS, sap, smb, Visual Studio | 2 Responses
By Zoli Erdos on December 10, 2009
The title pretty much says it all, and frankly, how is this possible in 2007 is beyond me. But wait, isn't it 2009 (almost 2010?).  Yes it is. An therein lies the rub.  I wrote this two years ago, and the fact that most of it is still valid is quite sad.  Fax technology should […]
Posted in Business, Technology / Software | Tagged Dilbert, fax, FaxZero, GoogleVoice, Internet fax | 8 Responses

By Phil Wainewright on December 10, 2009
The advent of cloud computing has demonstrated how to use automation, virtualization and standardized machine images to drastically cut the time and effort required to provision new computing instances. Forward-thinking enterprise IT leaders are taking their cue from such examples and have begun implementing their own internal islands of 'cloud computing.' A really impressive example […]
Posted in Trends & Concepts | Tagged Cloud Computing, Distributed computing, Infrastructure, Platform virtualization, portals, provisioning, virtualization
By James Governor on December 10, 2009
Don Bowen, The Wizard of Identity Management, was a wonderful man and a true friend of RedMonk. I am still finding it hard to believe that he won't pop up on skype for a chat any more.
As you probably know, I am not a religious man but I have to say thanks to God for […]
By Naomi Bloom on December 10, 2009
In an earlier post, I suggested the use of scripted scenario demos to determine the fit between HRM software and an organization's needs.  But what are scripted scenarios and demos based on them?  How do you create effective scenarios?  And how do you avoid scenario overkill?
Scripted scenarios are very much like mini-Harvard MBA […]
Posted in Business | Tagged "Killer" HRMDS Scenarios, HRM Software, Preferred Behaviors

By Jason Busch on December 10, 2009
In early fall — way back during the first weeks of September — I had
the chance to catch up with some folks from the Basware team in London
to learn more about the software provider's new offerings and strategy for 2010. I
followed up with them …
Posted in Technology / Software | Tagged basware, Digital asset management, EIPP, Invoicing | 1 Response
By Brian Sommer on December 10, 2009
An ERP veteran has a new view on what ERP and business should be today I've known Jan Baan for some time although I haven't had a chance to sit down and chat with him for too long. Jan was a founder of Baan Software, the long running ERP vendor from the Netherlands. He also […]
Posted in Business | Tagged baan, Business process, erp, Podcast