Archives by date
You are browsing the site archives by date.

By Vinnie Mirchandani on December 13, 2009
The Fake Steve Jobs unloads in a hilarious post on AT&T for trying to create "incentives that would encourage people to stop using AT&T's data network so much." Along comes Randall Stross in New York Times and quotes Roger Entner,…
Posted in Trends & Concepts | Tagged apple, AT&T, iPhone, Telecommunications

By Michael Krigsman on December 13, 2009
Software process expert and all-around great guy, Ed Yourdon, has been studying IT failure for many years. As the author of more than 550 articles and 27 books, Ed deserves our attention.
Posted in Trends & Concepts | Tagged CIO issues, Cultural issues, Death March, Governance, IT issues, Project strategy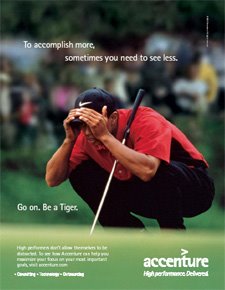 By Jason Busch on December 13, 2009
In consulting circles, it's been hard to meet someone in the past few
weeks without cracking a Tiger Woods and Accenture joke ("Infidelity. Delivered.")
Given the rising tide of jokes tied to the
Accenture brand, it felt like it was only a ma…
Posted in Trends & Concepts | Tagged Accenture, Golf, Humor, marketing, supply chain, Tiger Woods