Archives by date
You are browsing the site archives by date.
By Zoli Erdos on December 14, 2009
Why bother with an intermediary when we can now have FeedBurner send our blog post to Twitter directly? – I wrote in Startup Bloodbath in Social Media and I meant it.  But for now, we're switching back to TwitterFeed. The new Feedburner service that pushes blog posts to Twitter directly isn't quite ready. Let's just […]
Posted in Technology / Software | Tagged FeedBurner, google, Product reviews, Social Media, Twitter, twitterfeed
By Zoli Erdos on December 14, 2009
Google announced their own URL shortener. Great.  But some startups may be panicking.  The TechCrunch title says it all: Bit.ly Just Got Fu.kd: Facebook And Google Get Into The Short URL Game. Of course bit.ly is not the only possible casualty, but they are the dominant one in the URL shortening space – or at […]
Posted in Business | Tagged Entrepreneurship | 2 Responses
By Josh Greenbaum on December 14, 2009
John Schwarz, SAP board member, former head of Business Objects, and one of the leaders of a flying wedge of change that is permeating SAP, knows what he's talking about when he characterizes the "new" SAP that is emerging from year one of the Léo Apotheker era.
So when he offered that the SAP he was […]
Posted in Business
By Michael Coté on December 14, 2009
Microsoft fills out it's IT Management offering by buying Opalis.
Posted in Business | Tagged Cloud, Systems Management

By Jason Busch on December 14, 2009
If you believe the recent ISM manufacturing numbers, which Pat Furey
recently highlighted over on Supply Excellence, it appears
that the worst might be behind us in the manufacturing sector (except
for full-time job seekers, that is). Pat no…
Posted in Business | Tagged contingent workforce, Employment, Inventory, Manufacturing, Spend Management, supply risk, talent management
By Chris Selland on December 14, 2009
I made a bit of a wisecrack (I do that often…) yesterday on Twitter in response to Ray Wang of Altimeter Group's tweet that traditional CRM vendors are making "Not much progress on Social other than adding "another" channel."
My response to Ray's tweet was that SCRM '09 sounds a lot like eCRM '99, which […]
Is SCRM '09 the same as eCRM '99? [Buzzword Bingo] is a post from: The SiliconANGLE
Posted in Featured Posts, Trends & Concepts | Tagged Analysis, Barbara, Barbara French, Bob Warfield, buzzword bingo, CRM, crm vendors, customer environment, eCRM, Enterprise 2.0, harmless game, Humor, Infrastructure 2.0, ipo money, Jeremiah Owyang, John Moore, letter acronyms, nasty notes, quot, Ray, Real-Time Web, response, SCRM, Sharing, Social, Social Media, today, tweet
By Paul Greenberg on December 14, 2009
Before I push out my Forecast for 2010 (next week some time), I have a few short observations that are honestly somewhat random: Facebook Does It Again – Not So Privately All Facebook members…
The award winning, edgiest CRM blog on the planet. The…
Posted in Business | Tagged Altimeter Group, analysts, Charlene Li, CRM, enterprise software, Facebook, Forrester Research, Jeremiah Owyang, predictions, Privacy, Social CRM, Social Media
By Michael Coté on December 14, 2009
Tattoos at work, death from above, mobile explosion, China in Africa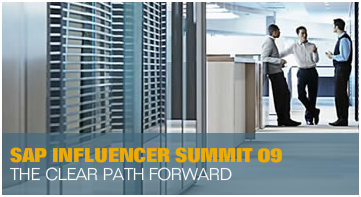 By Jason Busch on December 14, 2009
Last week I had the chance to get an update from SAP on the latest
positioning and solution elements of its overall procurement
portfolio. In this post, I'll continue to share what I learned,
focusing on providing an update on the provider's…
Posted in Technology / Software | Tagged BPO, erp, ibm, Infosys, Outsourcing, procurement, purchasing, sap, sapsummit
By Tom Raftery on December 14, 2009
I posted my video interview with IBM's John Soyring previously as part of a round-up of my impressions of the IBM Connect09 event. I have since had the interview transcribed so I thought I'd post it once more as a stand-alone post, with the transcription – the content is that good.
Transcription:
Tom Raftery:
Hi, everyone and welcome […]
Posted in Business | Tagged drinking water, ibm, john soyring, Smart Planet, water