Archives by date
You are browsing the site archives by date.

By Jason Busch on December 29, 2009
Joy here, Gentle Spend Matters Readers. Methinks Jason doth oink too much. Jason would have you think him a rakish, man-about-town ladies' man, telling the pros how it's done. So that we don't hurt his feelings, we'll indulge his delusion, and prete…
Posted in Trends & Concepts | Tagged Humor, Spend Management, Tiger Woods
By Dennis Moore on December 28, 2009
Last week, I shared some advice for CEO's as gleaned from colleagues at Enterprise Irregulars. A few more chimed in this week, and I thought I'd share some more advice to enterprise software industry CEO's.Greg GianforteFix your messaging finally. It…
Posted in Business, Featured Posts | Tagged AT&T, Cisco, EnterpriseIrregulars, hp, ibm, microsoft, netsuite, oracle, RightNow, salesforce.com, sap
By Michael Krigsman on December 28, 2009
Human and organizational factors such as politics, information silos, and change management generally underlie IT success and failure.
Posted in Business | Tagged CIO issues, Cultural issues, Governance, interview, IT issues, Podcast, Project strategy, SaaS, PaaS, and SOA | 1 Response
By Phil Wainewright on December 28, 2009
Over the next week or so, I'm going to highlight several emerging trends in computing that I believe will be very much worth watching in the coming year as important sources of innovation and competitive advantage for those who harness…
Posted in Featured Posts, Trends & Concepts | Tagged Amazon Web Services, Business Model, Cloud Computing, commoditization, Competitive advantage, Knowledge Creation, Knowledge Management, pricing, Service level agreement, software as a service
By Paul Greenberg on December 28, 2009
Decisions. Decisions. Decisions. Oh, wait, you probably think that I'm talking about which companies to watch in 2010.  Nah. I already made those decisions.  I'm talking about how to deliver the list.  Should I do it the splitscreen method?  One big post? Several parts? Well, I've made my decision.  Three parts, over a few days. […]
Posted in Featured Posts, Technology / Software | Tagged crm vendors, Facebook, Industry Analysis, microsoft, netsuite, oracle, SaaS, salesforce.com, sap, software as a service, Technology Reviews | 2 Responses
By Naomi Bloom on December 28, 2009
This is the last, at least for a while, post in a series I've been doing that suggest some "killer" scenarios for HR leaders and their teams to use when considering how to design their HRM processes and their HRM delivery system.  These are also […]
Posted in Business | Tagged "Killer" HRMDS Scenarios, HRM, HRM Software, HRMDS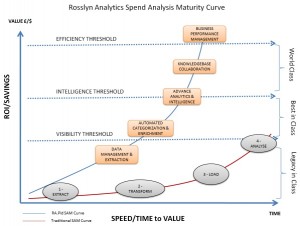 By Jason Busch on December 28, 2009
In the first of this two-part series on the new enterprise spend analysis product from Rosslyn Analytics, I tackled some of its spend visibility basics, such as how does the solution handle data, acquisition/management, enrichment, and basic spend qu…
Posted in Technology / Software | Tagged analytics, innovation, Invoicing and EIPP, Rosslyn Analytics, Spend Management, Visibility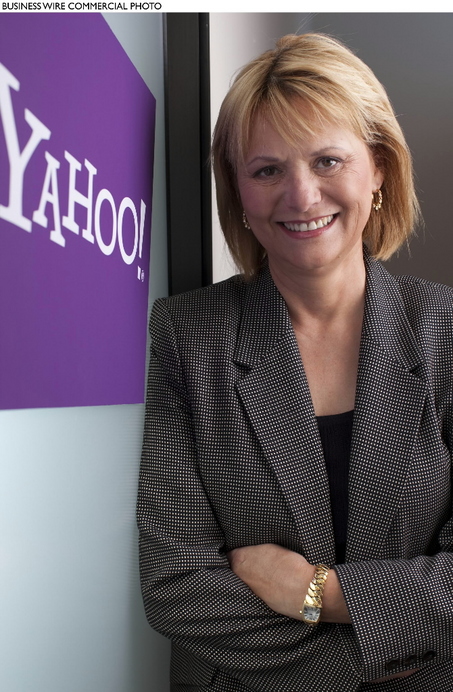 By Dennis Moore on December 26, 2009
I feel very honored to be a member of the Enterprise Irregulars group – a very plugged group of people, with lots of hands-on knowledge and experience. I asked them what advice they'd like to give to enterprise solutions company CEO's, and I got the f…
Posted in Business, Featured Posts | Tagged CEO, EnterpriseIrregulars, oracle, sap, Thoughts, workday | 1 Response
By Anshu Sharma on December 26, 2009
Like to wish all my readers, a very warm happy holidays and merry Christmas. I don't watch a lot of Bollywood cinema but yesterday I went with friends to go see 3 Idiots – a movie about lives of 3 engineering college students during the four years in s…
Posted in Business | Tagged education, India, Indian Institutes of Technology
By Naomi Bloom on December 26, 2009
Long before there was COBRA, long before family coverage included adult children, long before graduate school tuition included basic health care, and long before auto insurance provided adequate medical coverage, I had a small fender bender auto accident in Boston, where I was working days and getting my MBA at night.  I was between jobs […]
Posted in Business | Tagged HRM, Looking Back/Looking Forward | 3 Responses