Archives by date
You are browsing the site archives by date.
By Jason Busch on February 4, 2010
During the recession, we all started minding our spend — companies, nonprofits, families and individuals included (governments, of course, got a pass). Of course, if you're a family or individual lucky enough to be gainfully employed, and you cut ba…
Posted in Business | Tagged Consumption, debt, Personal Finance, Public Sector, recession, saving, Seeking Alpha, Spend Management
By Michael Krigsman on February 4, 2010
This video brilliantly captures, and simultaneously mocks, the power and influence of industry analysts and their effect on enterprise vendors. Enjoy it!
Posted in Trends & Concepts | Tagged CIO issues, Edelman, enterprise software, gartner, Hitler, Humor, Vendor relationships, Video | 1 Response
By James Governor on February 4, 2010
Stephen did his usual excellent job of explaining the the VMware Zimbra acquisition with a Q&A. Seriously – read the analysis. I already fed some of my thoughts into his post, but there are a couple of other things I wanted to mention. Zimbra's awesomesauce Zimbra remains probably the single best implementation I have seen […]
Posted in Technology / Software | Tagged Cloud, collaboration, EMC, Groovy, Java, JEE, Microsoft Exchange, Open source, Spring, SpringSource, VMware, Yahoo, zimbra, Zimlets | 1 Response
By Dion Hinchcliffe on February 4, 2010
I spent some time this morning working with SAP's new 12Sprints collaboration service, which was announced earlier this week. Available free in open beta immediately, it's a cloud-based service that's a cross between Basecamp and Google Wave and is ostensibly designed for team collaboration. Not incidentally, 12Sprints is also clearly a social application and it includes viral invitation, extensive commenting and discussion capabilities, and interesting new twists on measuring community opinion such as real time consensus tracking. Here's my analysis and breakdown.
Posted in Featured Posts, Technology / Software | Tagged Architecture of Participation, blogs, Cloud Computing, collaboration, Collective intelligence, Community, Enterprise 2.0, Enterprise Web 2.0, Google Wave, Microsoft SharePoint, Products, SaaS, sap, social computing, social networks, social software, Web 2.0, Web 2.0 Platforms, Web as Platform, Wikis | 1 Response
By Jason Busch on February 4, 2010
Whether you're an American or Chinese citizen — or a resident of just about any other country for that matter — chances are more than likely that your government represents far and away the largest spender within your borders. Of course, as private…
Posted in Trends & Concepts | Tagged budget, Cato Institute, defense, government, Public Sector, Public spending, Spend Management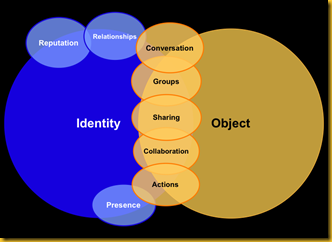 By Paul Greenberg on February 4, 2010
Those of you who have read the 4th edition of CRM at the Speed of Light know that I've taken Thomas Vander Wal's brilliant "Social Stack" concept, and added "context" as a characteristic to it. I'm increasingly convinced that the idea of "social characteristics" is somethingthat has to be considered when it comes to the […]
Posted in Featured Posts, Trends & Concepts | Tagged collaboration, Helpstream, Jive, lithium, oracle, salesforce.com, sap, Social CRM, Social network, socialtext | 1 Response
By David Terrar on February 4, 2010
Yesterday I blogged part 1 of my report on the Social Media in the Enterprise event that Alan Patrick and I cooked up (at Tuttle) to inject some enterprise related content in to this week's "London Social Media Week".  We had 8 speakers (originally 10, but Will McInnes of NixonMcInnes had travel problems, and Dr […]
Posted in Trends & Concepts | Tagged Blogs & Blogging, collaboration, enterprise, Events & Networking, General Business, Social Media, Wikis | 2 Responses