Archives by date
You are browsing the site archives by date.

By Brian Sommer on February 8, 2010
Maybe I'm the only person who's not doing handstands re: the new iPad. It's a slick device but is the market really there for it? Here are some points to ponder….
Posted in Trends & Concepts | Tagged Amazon Kindle, apple, Current Affairs, e-book, Fun With Tech, iPad, kindle, Sony, Sony Reader, Think About IT, Web/Tech
By Tom Foydel on February 8, 2010
Over the weekend I met a fellow in a local hardware who was looking for some very unusual screws. We got to talking and I found out that he supplements his retirement pension by re-conditioning dental chairs, of all things. Evidently it's a decent money maker for him and he enjoys the hobby. The conversation started […]
Posted in Featured Posts, Technology / Software | Tagged erp, harvesting, netsuite, on-premise software, oracle, SaaS, sap, software as a service | 3 Responses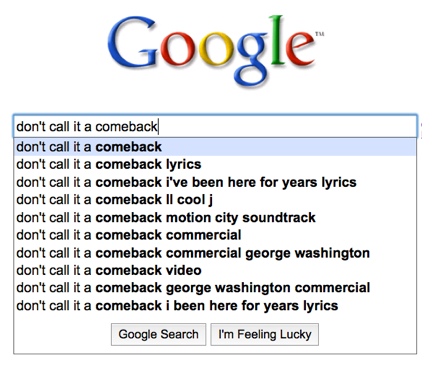 By Michael Coté on February 8, 2010
There's starting to be more attention on cloud software development than just operations optimization.
Posted in Technology / Software | Tagged Agile software development, appdev, Cloud, Cloud Computing, Development Tools, enterprise software, onepostaday, OpsCode, Programming, Reductive Labs, Software development

By Jason Busch on February 8, 2010
Recent headlines about Toyota have no doubt been music to the ears of its major rivals — especially Ford and GM. From a giant recall for gas pedals that stick (making the Audi 5000's sudden-acceleration PR woes look tame by comparison) to botched hy…
Posted in Business | Tagged Audi, Autos, contrarian purchasing, ford, General Motors, resale value, Spend Management, Toyota, Toyota recall
By Phil Wainewright on February 8, 2010
Listen to my conversation with Eric Berridge, CEO of Bluewolf, one of the pioneers of a new generation of professional services companies that specialize in software-as-a-service and cloud computing. In this podcast, learn what attracts large enterprises to SaaS, and find out why adopting SaaS can help change the culture of an organization and effect […]
Posted in Business | Tagged Bluewolf, Business process, Cloud Computing, Development, SaaS, salesforce.com, software as a service

By Dennis Moore on February 8, 2010
This weekend, it was announced that Leo Apotheker was leaving SAP immediately. Leo had been SAP's CEO. Replacing Leo would be co-CEO's Jim Snabe (focusing on technology) and Bill McDermott (focusing on sales). Also announced was the elevation of Vishal Sikka, the company's CTO, to SAP's Executive Board (the management board). Recently, it had been […]
Posted in Business, Featured Posts | Tagged Business ByDesign, ByD, enterprise software, EnterpriseIrregulars, erp, Hasso Plattner, Léo Apotheker, SaaS, sap, Thoughts | 2 Responses

By David Terrar on February 8, 2010
When I first tweeted that Jack Trout's new book "In Search of the Obvious" had arrived from Amazon, my mate @euan suggested his (excellent) blog is actually easy to find. He called it "The Obvious" because when he started writing about the application of new technology and social media in organizations, he felt that, actually, […]
Posted in Trends & Concepts | Tagged advertising, al ries, design, General Business, jack trout, laws of marketing, marketing, Marketing & Media, marketing warfare, media, messaging, positioning, sales, Sales & Marketing, strategy