Archives by date
You are browsing the site archives by date.
By R "Ray" Wang on February 24, 2010
The Year Of SaaS Shows… And Yes, In This Economy. The recession continued to take its toll on software sales with a slight impact to the SaaS vendors.  Growth rates have come down from the high 30's to the low 20's.  But with "flat" the new growth metric in this down economy, results remain impressive.  […]
Posted in Business | Tagged Ariba, Blackboard, Concur, customer bill of rights, Deltek, enterprise applications, enterprise apps, Enterprise apps strategy, Enterprise Business Apps, Enterprise Business Apps Vendors, enterprise software, i2, I2 Technologies, IFS, JDA Software, Lawson, Lawson Software, Manhattan Associates, netsuite, oracle, QAD, Quarterly Financial Tracker, revenues, RightNow, SaaS, SaaS Bill of Rights, salesforce.com, sap, SII, SII®, software as a service, Software Vendors, Taleo, Ultimate Software, vendor financing | 2 Responses

By Jason Busch on February 24, 2010
What will a thriving procurement function look like over the next five years or so? In this installment of the series, I join with Gregg Brandyberry, my partner at Wildfire Commerce, to explore a critical skill we believe is necessary to procurement …
Posted in Business | Tagged Business case, finance, marketing, procurement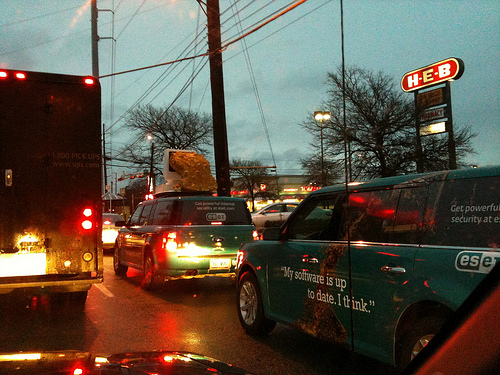 By Michael Coté on February 24, 2010
KLM & GMail, Macs at work, Austin VCs, a billion pounds of data.
Posted in Trends & Concepts | Tagged analyst, apple, Consumer electronics, google, investment, Numbers, Personal computer, redmonk, Sony

By Jason Busch on February 24, 2010
Earlier this week, I shared how Apple is serious about supply chain security — and some of the ends to which it goes to keep suppliers in the dark. It turns out this behavior has led some suppliers to a new degree of paranoia, which recently resulte…
Posted in Business | Tagged apple, Foxconn, Manufacturing, supply chain, supply risk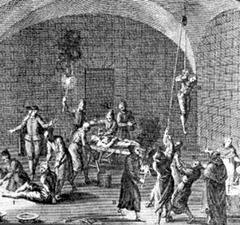 By Zoli Erdos on February 24, 2010
<rant> Italian Judge Oscar Magi (photo @ TechCrunch , but I am not showing it for fear he might slap me with a privacy-invasion charge) has no idea what he's dealing with.  He's just allowed evil witches get away with only 6 months suspended jail sentence. (C'mon, why would their employer insist on covering up […]
Posted in Trends & Concepts | Tagged google, Humor, Italy, judge, legal system, Spanish Inquisition, Witch-hunt, YouTube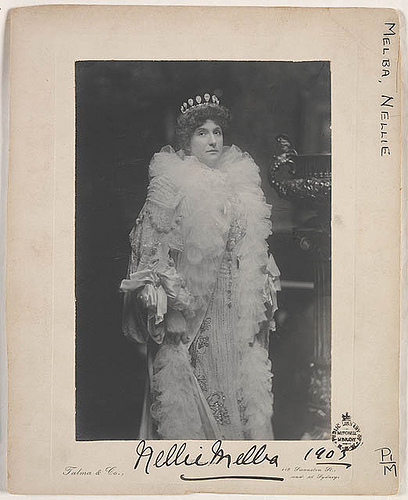 By Michael Krigsman on February 24, 2010
Prima donnas — folks whose apparent skill is matched only by their poor attitude and arrogance — are a plague we tolerate only out of necessity.
Posted in Business, Featured Posts | Tagged CIO issues, Consulting, Cultural issues, Human Capital Management, Human resources, Information technology, IT issues, Management, Prima donna, project management, Team, Team Management, Workforce Management | 3 Responses
By Sandy Kemsley on February 24, 2010
Not surprisingly, this conference is as much or more about the cultural aspects of LSS as the techniques and tools, and Jason Schulist of DTE Energy (a US utility company) gave a presentation on their continuous improvement journey. They've been at LSS for more than 10 years, starting with Kaizen in 1998, moving into Six […]
Posted in Trends & Concepts | Tagged Business Services, Consulting, Continuous Improvement Process, IQPC BPM, Kaizen, LSS&PI, Quality Control and Tracking, Six Sigma | 1 Response
By R "Ray" Wang on February 24, 2010
PEOPLE WHISPERS: MOVES, PROMOTIONS, AND MILESTONES*
As always, thanks for your emails and alerts. If you've got a change or know of a promotion, keep dropping me a line! If you need a referral, and we've worked together in the past, don't hesitate to reach out to me via Linked In.
Paul Alessi is now Buyer at […]
Posted in Business

By Jason Busch on February 24, 2010
I won't ever forget the shot heard round the global-sourcing automotive world when GM told its suppliers that they'd have to meet a "world price" for given parts and components if they were to remain suppliers to the then automotive giant. Others acr…
Posted in Business | Tagged Autos, General Motors, Global sourcing, global supply chain, local sourcing, Manufacturing, supply risk | 1 Response

By Jason Busch on February 24, 2010
Last week, Coupa launched an attack campaign against Ariba. Today, I'll start a series in which I'll analyze Coupa's claims and compare them to reality. My goal is to clear the air for those who read the campaign and want an unbiased, outside opinio…
Posted in Business | Tagged Ariba, benchmarking, Coupa, pr campaign, software as a service, Spend Management