Archives by date
You are browsing the site archives by date.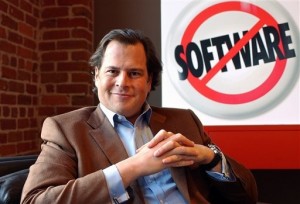 By Charles Zedlewski on February 25, 2010
Salesforce's Marc Benioff was his usual provocateur self with his post on Techcrunch "The Facebook Imperative" where he asserted that "Why isn't all enterprise software like Facebook?" is the important question he will wrestle with this decade. Let me humbly submit that we can probably wrap this up a little faster than that. 1. Facebook […]
Posted in Featured Posts, Technology / Software | Tagged Amazon, enterprise software, Facebook, Marc Benioff, salesforce.com | 14 Responses
By Michael Coté on February 25, 2010
Citrix buys Paglo to add IT Management to it's GoTo line.
Posted in Business | Tagged acquisitions, citrix, Citrix Online, GoToManage, GoToMeeting, IT Management Podcast, M&A, paglo, Quick Analysis, software as a service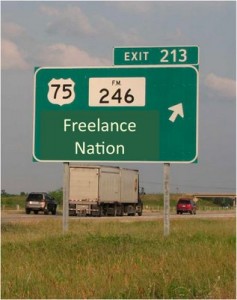 By Brian Sommer on February 25, 2010
What differentiates one freelancer from another is their brand and how they present. Are you doing everything possible to speak to the prospect's issues instead of speaking about yourself? Selling doesn't have to be hard if you sell with your strengths: your subject matter expertise and your knowledge of the prospect.
Posted in Business | Tagged Contracting, Current Affairs, HR, marketing, PowerPoint, pr, pre-sales, Professional Services, Public speaking, sales, Selling Professional Services, Service Providers, Subject Matter Expert, Trade fair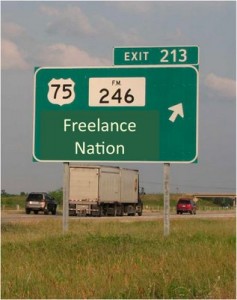 By Brian Sommer on February 25, 2010
So, you're now a freelancer – While that wasn't your career plan, initially, you're a freelancer now. How do freelancers sell when they're really great at delivery? Read part 2 of this three part series on the world of Inadvertent Freelancers
Posted in Featured Posts, Trends & Concepts | Tagged Current Affairs, Facebook, Freelancer, freelancing, group dynamic, linkedin, marketing, Professional Services, sales, sales skills, Selling Professional Services, Service Providers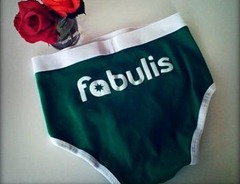 By Zoli Erdos on February 25, 2010
Now we know why The Citi Never Sleeps: they are busy censoring their customers. If you are a Citibank customer and they dislike your blog, you may just get in trouble.  (Disclosure: I do have a Citi account… so am taking a risk by writing this post.) That's just what happened to fabulis, a social […]
Posted in Trends & Concepts | Tagged Banking, censorship, citi, citibank, fabulis, free speech, gay, Privacy, Social network, startup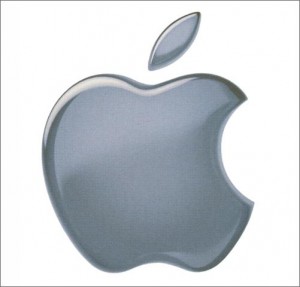 By Vinnie Mirchandani on February 25, 2010
Jeffrey Word of SAP and I were discussing the other day pricing for ebooks on the iPad and Kindle. He is an author of many books and has been extremely valuable a coach as I go through my own publishing experience. And it occurred to me while we give Apple credit – or criticism – […]
Posted in Business | Tagged apple, Business Model, Industry Commentary, iPhone, pricing power, telco | 4 Responses
By Jason Busch on February 25, 2010
Earlier today, the news broke that government officials in the US, EU and Japan recently searched the offices of a number of Toyota suppliers that may be involved in cartel-like activities. According to The Wall Street Journal?s summary, ?Investigato…
Posted in Business, Featured Posts | Tagged Denso, FBI raid, Japan, keiretsu, Sourcing, Spend Management, Sumitomo, supply risk, Toyota, Yazaki

By Jason Busch on February 25, 2010
A recent Purchasing article on what $100K buys in spend analysis has already had some rotten tomatoes hurled at it by an irate blogger. In his response to the article, Michael Lamoureux, who posts as "The Doctor," gets only one of his criticisms wro…
Posted in Business | Tagged AMR Research, Contract Management, performance management, procurement, Purchasing Magazine, Rosslyn Analytics, spend analysis, Spend Management | 1 Response
By Tom Raftery on February 25, 2010
This is the third of my Smart Grid Heavy Hitters' interviews, and in it I talked to the CTO of Silver Springs Networks, Raj Vaswani.
It was a great interview – in it we talked about:
Raj's definition and the benefits of a Smart Grid
The fact that, to-date Smart Grids are quite notional
How long it will be […]
Posted in Trends & Concepts | Tagged Energy, GreenMonkTV, home energy portals, raj Vaswani, silver springs networks, smart grid, Smart Grid Heavy Hitters, smart meters, Sustainability, v2g, vehicle to grid, Video

By Jason Busch on February 25, 2010
Today, we'll continue our analysis of whether Coupa's claims against Ariba hold up under scrutiny, taking an objective look at marketing versus reality. Let's begin with the core buying process. When it comes to requisitioning, Coupa claims an "Amazo…
Posted in Business | Tagged Amazon Web Services, AMR Research, Ariba, Cloud Computing, Coupa, iPhone, procurement, Spend Management, Web service