Archives by date
You are browsing the site archives by date.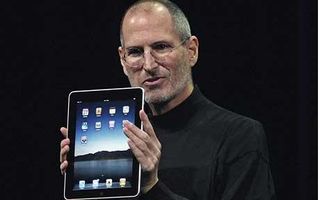 By Vinnie Mirchandani on March 31, 2010
More excerpts from my upcoming book, The New Polymath due in June. The book celebrates innovations of all kinds including those around interfaces. As the iPad is introduced and has the opportunity to be a game changer, here are excerpts from Chapter 11 on Interfaces. "Well, this is a book celebrating disruptors, so let's highlight […]
Posted in Trends & Concepts | Tagged iPad, The New Polymath
By R "Ray" Wang on March 31, 2010
PEOPLE WHISPERS: MOVES, PROMOTIONS, AND MILESTONES* As always, thanks for your emails and alerts. If you've got a change or know of a promotion, keep dropping me a line! If you need a referral, and we've worked together in the past, don't hesitate to reach out to me via Linked In. Ashesh Badani became Sr. […]
Posted in Business | Tagged 3VR, Active Endpoints, Andy Warzecha, Ashesh Badani, AT&T Wireless, Azul Partners, BG+H, Capital One, Chomp, Cisco Systems, ClearCross, Click Commerce, Consult HR Solutions, Enterprise Irregular, Felton E. Lewis, Gladson, Greenwood Publishing Group, Horses For Sources, ibm, InformationWeek, Infosys, Intel Corporation, Jason Busch, Jeff Prillaman, Kara Wilson, Kinemo, Krishnan Parasuraman, Kulesa Faul, Lafe Low, Laura Fitton, Lauren McKay, Lisa Whelan, LLC, Manhattan Associates, Mary Hayes Weier, Mitch Wagner, Netezza, Network General, Nitin S, oneforty inc, Open Mobile Solutions, oracle, Palisade Systems, Palo Alto Networks, Paul Papdimitriou, PeopleSoft, Phil Ferhst, Pistachio Consulting, Rajesh Nair, Red Hat, René Bonvanie, Ronda Pitts Krier, Sacnchit Vir Gogia, ScanControl, Social Media Club, Somotsoft, Spend Matters Group, Springboard Research, spss, sterling commerce, Steve Cole, Sun Microsystems, Swissgrid, Tami Casey, TEDxTokyo, Todd Craig, Tri Phan, United Business Media, workday
By Michael Coté on March 31, 2010
If you're in the market for hammers and silver-bullets, simplicity is a pretty good one.
Posted in Featured Posts, Trends & Concepts | Tagged Business process, deathmarch, enterprise software, government, Information technology, opengovernment, project management, UK Parliament

By Sandy Kemsley on March 31, 2010
I recently swapped around my office space, and found some old (paper) notebooks that I browsed through before shredding. One of them, from 2006, contained a page of notes that I jotted down about why consultants don't blog:
Not enough time
Too few "outside" interests (aside from proprietary customer work), hence nothing interesting to blog about
Knowledge scarcity […]
Posted in Trends & Concepts | Tagged blogging, Knowledge Management, knowledge scarcity, knowledge sharing, technology | 1 Response

By Jason Busch on March 31, 2010
The great thing about wine is that it's not only fun to drink — it's also a store of utility and potential investment value as well (especially if your collecting habits tend towards first-growth Bordeaux and Burgundies, some of which cost more than my first and second cars combined did). In fact, many high-end wine […]
Posted in Business | Tagged Bordeaux, Bordeaux wine, Napa, Napa Cellars, Vineyard, Wine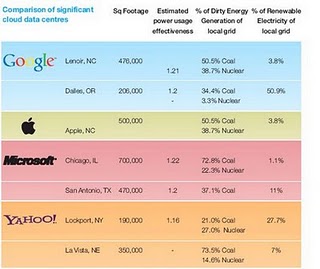 By Sadagopan on March 31, 2010
Greenpeace has now turned its attention to cloud computing, its impact on the energy consumption and the resultant influence on the environment. A somewhat loosely compiled report takes a shot at the various cloud initiatives of the consumer tech major…
Posted in Business, Featured Posts | Tagged Clean Energy, Cloud Computing, green it | 5 Responses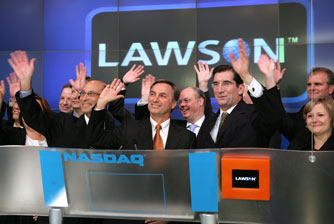 By Vinnie Mirchandani on March 31, 2010
Lawson announced plans to run its Enterprise and Talent Management software on the Amazon cloud. It also announced a subscription model around its license and maintenance cost.First things first – this is a giant step forward for a vendor whose CEO was predicting the SaaS market would be collapsing about now. But as I told […]
Posted in Business | Tagged Amazon, Enterprise resource planning, erp, gartner, Lawson, services, talent management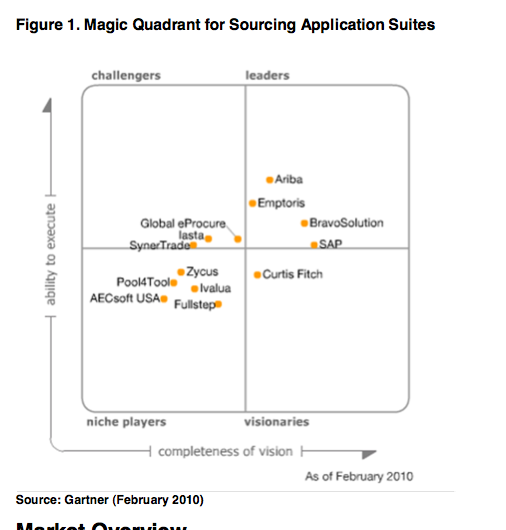 By Jason Busch on March 31, 2010
In Gartner's most recent magic quadrant analyzing the "strategic sourcing" market as they call it, Debbie Wilson lumps together a hodge-podge of solution areas such as "strategic sourcing suites." Debbie bundles "strategic sourcing applications," "spending analysis," "supply base management" and "enterprise contract management" as part of her definition of strategic sourcing suites. Some of Gartner's […]
Posted in Trends & Concepts | Tagged gartner, Magic Quadrant, spend analysis, Strategic sourcing, supplier information management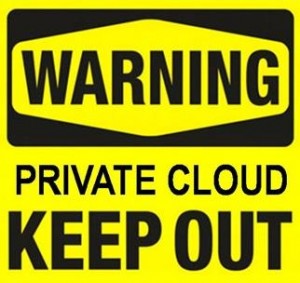 By Vinnie Mirchandani on March 31, 2010
I am hearing plenty of conversations around private clouds. The basic theme is "we will virtualize our processing and storage and get many of the benefits of public clouds".  And, of course, "we will have none of the security and service level issues with public clouds." Incumbent application vendors encourage that thinking as a way […]
Posted in Technology / Software | Tagged business process outsourcing, Business Services, Cloud Computing, google, microsoft, Outsourcing, Private Cloud

By Naomi Bloom on March 31, 2010
There's been a lot of commentary on this deal, so well may you ask what more there is to say.  But just like with the Workday 10 release on which I just posted, I think there are several aspects of the NorthgateArinso/Convergys HRO deal that deserve further attention.  Against a backdrop of why Convergys HRO failed and what that failure […]
Posted in Business | Tagged BPO, business process outsourcing, Change Management, HRMDS, HRO, Human resources, M&A, Mergers & Acquisitions, NorthgateArinso, PeopleSoft, SaaS, sap | 2 Responses