Archives by date
You are browsing the site archives by date.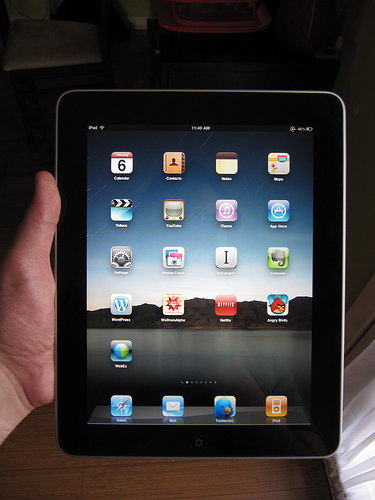 By Michael Coté on April 7, 2010
I'd gladly use an iPad everyday in addition to a real computer, but it's too expensive to justify it.
Posted in Trends & Concepts | Tagged App Store, apple, google, Google Reader, iPad, iPhone, iTunes, Quick Analysis, Reviews, RIA, The New Thing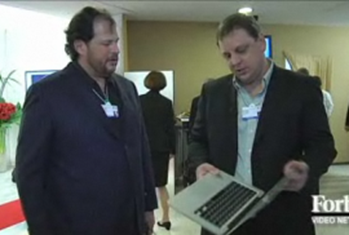 By Zoli Erdos on April 7, 2010
Watching Salesforce.com CEO Marc Benioff interview Mike Arrington @ Davos in January, I predicted the Big Marc was after a new job in media.  It all felt confirmed when Benioff launched a series of posts at TechCrunch (although I suspected a fellow XXXXX blogger wrote his posts). But now it looks the other way around: […]
Posted in Trends & Concepts | Tagged Humor, Marc Benioff, media, salesforce.com, steve gillmor, TechCrunch

By Brian Sommer on April 7, 2010
With every IT shop vying for a low-cost leader prize during this recession, a change in IT strategy may be needed soon. But what will your new strategy be? Customer intimate? Product innovator? Process excellent?
Posted in Trends & Concepts | Tagged Current Affairs, India & Services, Information technology, Outsourcing, Think About IT, Web/Tech

By Jevon MacDonald on April 7, 2010
The Enterprise 2.0 Conference hosts a startup launchpad every year that has proven to be a great way for high quality Enterprise 2.0 focused startups to get in front of a group of potential partners, analysts, press and customers. In return, the Enterprise 2.0 conference audience has a chance to see the most promising and […]
Posted in Trends & Concepts | Tagged competition, conferences, e2conf, Enterprise 2.0, Enterprise 2.0 Conference, innovation, Launch Pad, social business, Twitter

By Jason Busch on April 7, 2010
Any time Apple (or another well known high-tech device or computing manufacturer) comes out with a new mass market product, it's usually mere days before the trade and business press literally rips the thing apart in hopes of not only understanding how it's made, but which suppliers are playing a key part in its production. […]
Posted in Business | Tagged apple, iFixit, iPad, iPhone, Manufacturing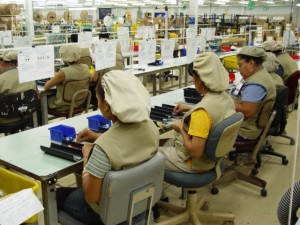 By Jason Busch on April 7, 2010
In the first part of this series of columns looking at the latest in global sourcing trends for 2010, I examined the latest from Mexico and China by sharing a recent Industry Week write-up that captured the highlights of a recent Grant Thornton study. In Part 2, I'll continue this analysis, sharing some other findings […]
Posted in Business | Tagged China, Global sourcing, Manufacturing, Mexico, supply chain
By Tom Raftery on April 7, 2010
I attended the Smart Grids Europe Conference 2010 in Amsterdam last week. One of the people displaying there was Thomas Joergensen of TrickleStar. TrickleStar are not a Smart Grid company per se, what they offer instead are devices to cut down on energy consumption in the home. As such, their clients are utility companies who […]
Posted in Trends & Concepts | Tagged energy efficiency, GreenMonkTV, phantom load, smart grid, standby power, tricklestar, vampire power, Video