Archives by date
You are browsing the site archives by date.

By Phil Wainewright on April 21, 2010
You'd think that not being able to fly to meetings across Europe the past week would have given the webconferencing and telepresence industry a big boost. But although there has, out of necessity, been an increase in remote meetings, there's…
Posted in Trends & Concepts | Tagged Cisco, europe, European Commission, skype, teleconference, telepresence, videoconference, webconferencing

By Zoli Erdos on April 21, 2010
If this is true (and it appears so, I'm just using conditional since it's so insane .. beyond insane) discarded old photocopiers may represent a huge security / privacy risk. Nearly every digital copier built since 2002 contains a hard drive – like the one on your personal computer – storing an image of every […]
Posted in Trends & Concepts | Tagged copier, copy security, data storage, health records, photocopy, police, Privacy, privacy breach, security, security breach, timebomb | 2 Responses

By Jason Busch on April 21, 2010
With commodity price inflation forecast to hit food commodities ranging from hogs to ground beef, the restaurant business may soon find itself faced with the dilemma of either raising prices or skimping on portions. A recent WSJ article that I came across highlights the particular challenge the fast food business faces. The story begins by […]
Posted in Business | Tagged Beef, Business, Fast food, food, Health, Obesity

By Bob Warfield on April 21, 2010
Apple's strategy towards Adobe Flash drives me nuts.  There's yet another flurry of posts about it as Adobe officially abandons further work on Flash for the iPhone.  Adobe hints they're going to be more Google Android focused according to Sarah Perez, and there have certainly been all the right rumblings in terms of a good […]
Posted in Featured Posts, Technology / Software | Tagged adobe, Adobe Flash, Amazon, apple, flash, iPad, iPhone, orwell, SaaS, strategy | 1 Response

By Sadagopan on April 21, 2010
C.K.Prahalad : The name resonates with different people – Business, Entrepreneurs, Management thinkers, Co-Authors, Consultants, Management Students, Government workers – in many different ways. For CK, perspective in most of what he had done has essentially come out of discussing, debating, working, observing and challenging with everyone around him. His belief in the early 1990s […]
Posted in Trends & Concepts | Tagged CK Prahalad, Information technology

By Jeff Nolan on April 21, 2010
The announcement that Salesforce.com is acquiring Jigsaw caught my attention for a couple of reasons. Jigsaw's unique Wikipedia-style crowd-sourcing model delivers the world's most complete, accurate and up-to-date business contact data The combination of Jigsaw and salesforce.com will allow companies to easily find, purchase and manage data that is seamlessly integrated with their CRM apps […]
Posted in Business, Featured Posts | Tagged AppExchange, Jigsaw, LexisNexis, linkedin, M&A, Mergers & Acquisitions, salesforce.com | 1 Response
By Michael Krigsman on April 21, 2010
Zach Nelson and I discuss ERP, cloud computing, and other exciting enterprise topics. See the video and read the analysis.
Posted in Business | Tagged and SOA, CIO issues, Cloud Computing, erp, Evan Goldberg, implementation, IT issues, netsuite, PaaS, SaaS, software as a service, Video interview, Zach Nelson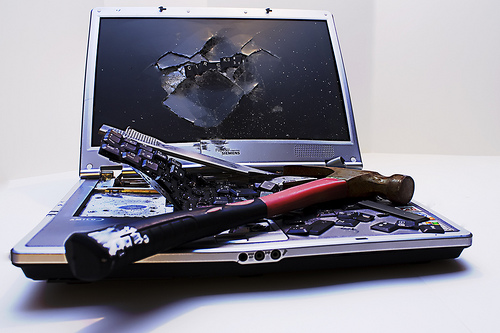 By James Governor on April 21, 2010
The VMware Q1 financials call had some interesting futures stuff, worth quoting CEO Paul Maritz in full
This is Paul. I would be happy if you had to come around and have a cup of coffee with me and we could discuss that for several hours. The very, very short answer to your question is that […]
Posted in Featured Posts, Technology / Software | Tagged databases, ibm, NoSQL, oracle, Redis, SpringSource, VMware