Archives by date
You are browsing the site archives by date.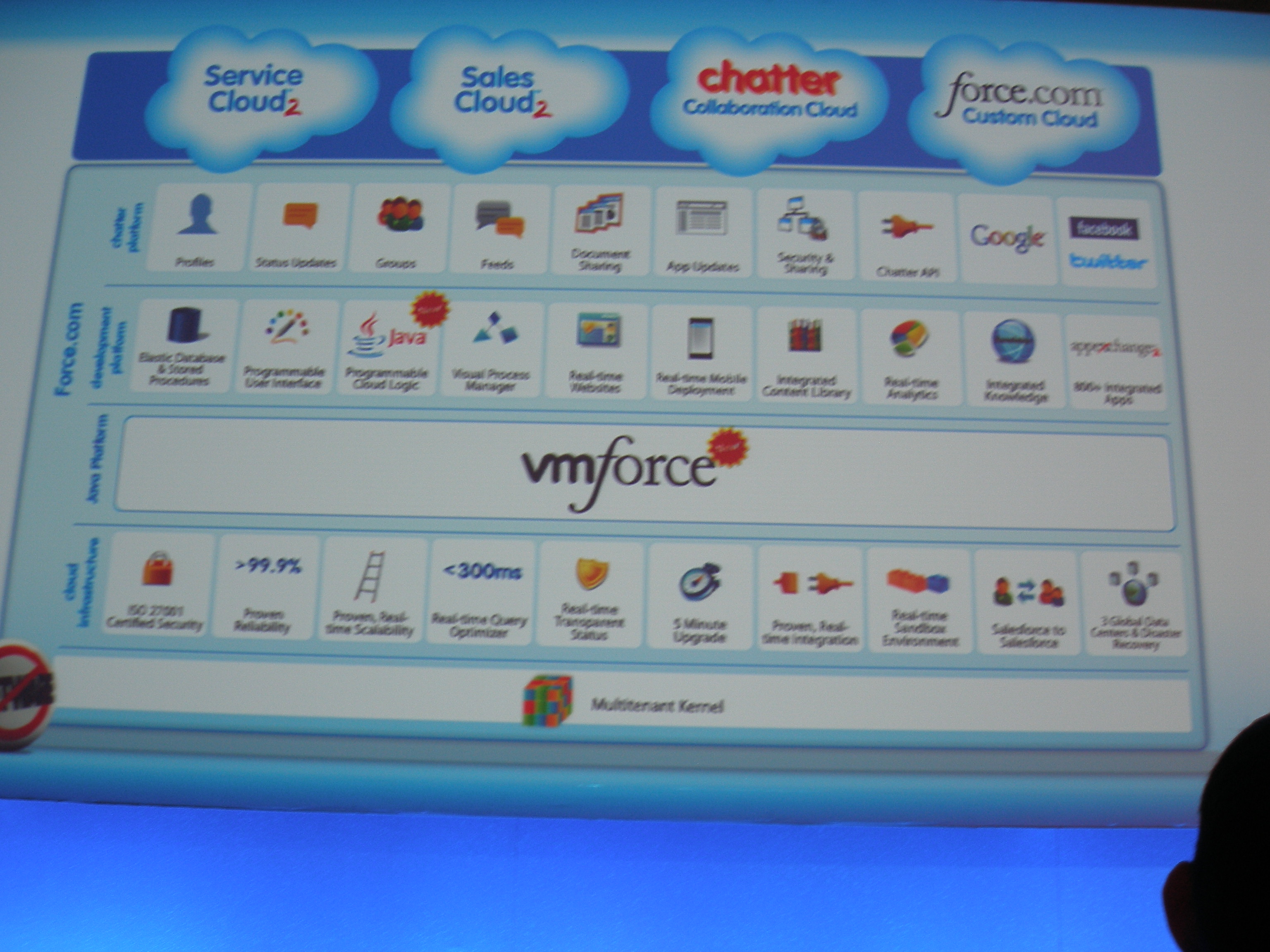 By Brian Sommer on April 27, 2010
Salesforce.com and VMWare made an announcement today that could auger big changes for Integrators, Outsourcers, Universities, IT professionals and CIOs. What was the fuss about VMForce?
Posted in Trends & Concepts | Tagged Cloud, CRM, Current Affairs, Future of Application Software, Implementing Technology, Outsourcing, Professional Services, SaaS, SaaS and Beyond, Selling Professional Services, Service Providers, Software development, Software Events, Software Vendors, software. applications, Think About IT

By Phil Wainewright on April 27, 2010
Salesforce.com, creator of the archetypal proprietary cloud platform, today seized the initiative and redrew the entire PaaS landscape around open-source software stacks.
Posted in Featured Posts, Technology / Software | Tagged Architecture, force.com, Java, microsoft, Platform as a service, salesforce.com, SpringSource, vmforce, VMware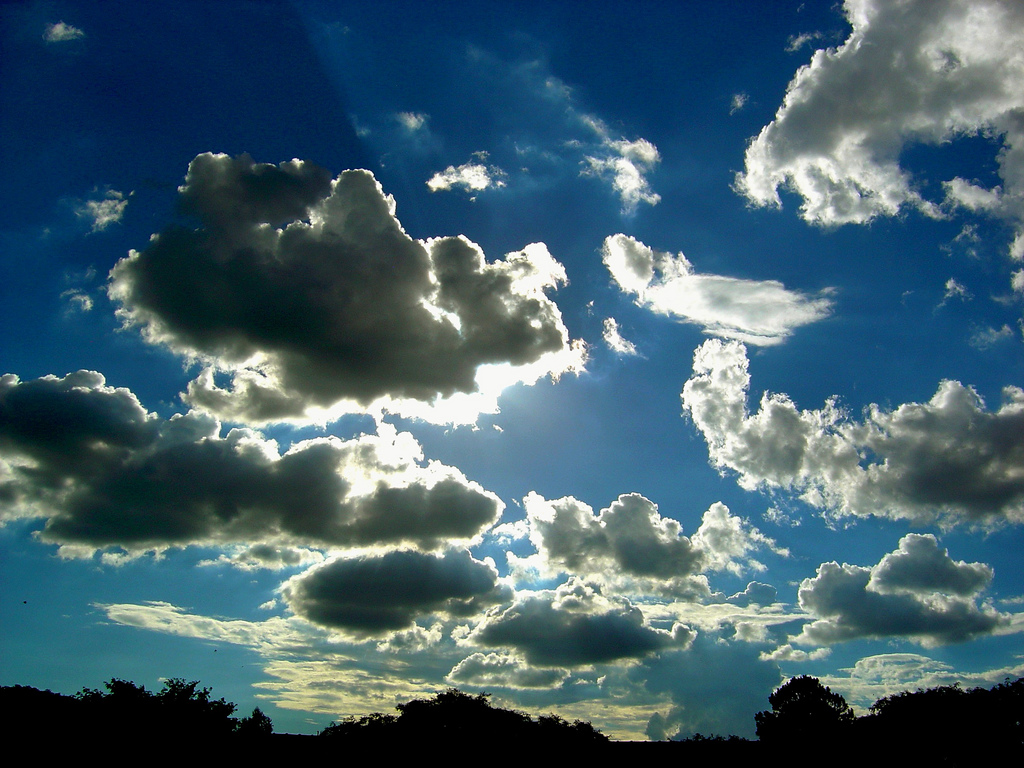 By Tom Raftery on April 27, 2010
Cloud computing may not be as Green as you think. I mentioned previously that I gave a keynote presentation at the Green IT Summit in Dublin last week. In the question and answers session after the talk, Sean Baker asked about cloud computing and whether I thought companies using cloud computing weren't simply outsourcing their […]
Posted in Featured Posts, Trends & Concepts | Tagged Amazon, app engine, Azure, canonical, Cloud Computing, EC2, elastic cloud compute, Energy, energy efficiency, google, green, ibm, microsoft, salesforce, sean baker, Simon Wardley, Sustainability | 1 Response

By Jason Busch on April 27, 2010
On the way to ISM, I sat on my United flight to San Diego behind a man who must have been over 350 pounds. He took up half the seat next to him (which an unfortunate soul was sitting in). The tray that my laptop was sitting on was completely askance, and every time this […]
Posted in Trends & Concepts | Tagged airlines, Body mass index, Body weight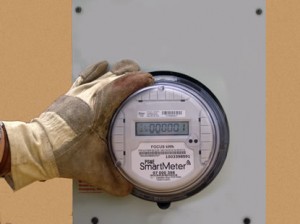 By Jeff Nolan on April 27, 2010
This one sentence sums it up: After months of denying any technical problems with its SmartMeter program, PG&E publicly detailed a range of glitches Monday affecting tens of thousands of the digital meters. [From PG&E details technical problems with SmartMeters – San Jose Mercury News] This is the first time that PG&E has publicly acknowledged […]
Posted in Trends & Concepts | Tagged California, Pacific Gas and Electric Company, pg&e, smart meters, smartmeters, utilities | 1 Response

By Sandy Kemsley on April 27, 2010
Nancy Mueller, EVP of Operations at Zurich Insurance North American, gave a keynote today on their operational transformation. Zurich has 60,000 employees, 9,500 of them in North America, and serves customers in 170 countries. Due to growth by acquisition, they ended up with five separate legal entities within the US, only one of which was […]
Posted in Business | Tagged #PW2010, BPM, Business process, Business process management, Pegasystems, Underwriting, Zurich Financial Services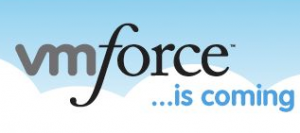 By Bob Warfield on April 27, 2010
Salesforce and VMWare have big news today with the pre-announcement of VMForce.  Inevitably it will be less big than the hype that's sure to come, but that's no knock on the platform, which looks pretty cool.  Fellow Enterprise Irregular and Salesforce VP Anshu Sharma provides an excellent look at VMForce. What is VMForce and how is it different […]
Posted in Featured Posts, Technology / Software | Tagged AppExchange, Cloud, force.com, platforms, SaaS, Saas developers, salesforce.com, services, strategy, vmforce.com, VMware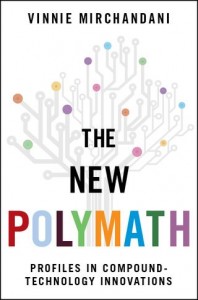 By Vinnie Mirchandani on April 27, 2010
As salesforce.com introduces with VMWare a potential "game-changer" when it comes to Java development, we present some excerpts from Chapter 19, the case study on salesforce.com in the upcoming book. BTW – this is from a version which is still undergoing final edits. "Salesforce.com has gone from one success to the next. It started off […]
Posted in Trends & Concepts | Tagged Cloud Computing, force.com, Marc Benioff, polymath, salesforce.com, The New Polymath, vmforce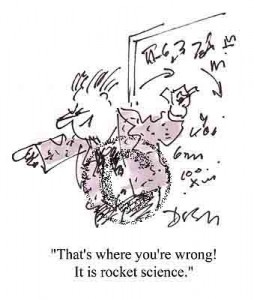 By Naomi Bloom on April 27, 2010
Once upon a time, the concept of retroactive payroll processing was invented to handle the all too often situation of a personnel action (that's what they were called when I was young) that was presented to "the system" after the date on which is should have taken effect.  Without a retroactive processing capability in payroll, […]
Posted in Business, Featured Posts | Tagged "Killer" HRMDS Scenarios, accounting, enterprise software, Financial services, Health care, Health insurance, HRM Software, Preferred Behaviors, Tax

By Zoli Erdos on April 27, 2010
TweetMeme has become the de facto standard of retweet buttons, it's hard to find a blog without it.  Little do we know just how slow it is – to be exact, how much it slows down site access.  This might not appear a big deal, until you we realize that Google now considers site speed […]
Posted in Technology / Software | Tagged blog widgets, google, google pagerank, site speed, tweetmeme | 1 Response