Archives by date
You are browsing the site archives by date.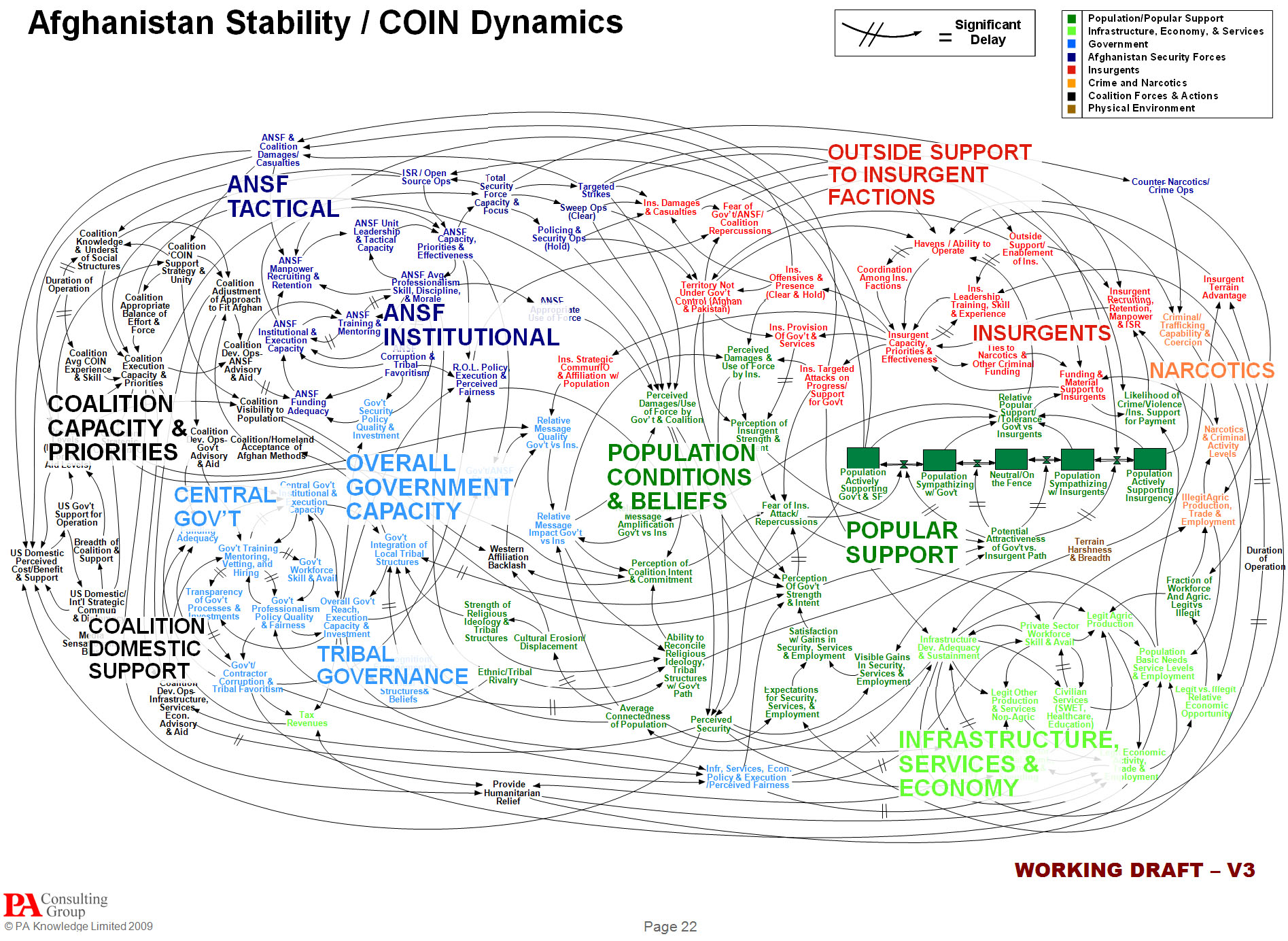 By Zoli Erdos on April 28, 2010
I don't pretend to be a military strategist, but I've figured out how to win the war in Afghanistan.  OK, not on my own – The New York Times helped, with an article titled: We Have Met the Enemy and He Is PowerPoint: Gen. Stanley A. McChrystal, the leader of American and NATO forces in […]
Posted in Trends & Concepts | Tagged afghanistan, army, bureaucracy, Humor, microsoft, military, Politics, PowerPoint, ppt, war
By Tom Foydel on April 28, 2010
In my last post I talked about how the Small and Medium enterprise IT market was fractured based on experience. There are the Newly Born who see opportunity in IT systems, the Reincarnated who have extensive experience with systems and keep bringing their knowledge to the startups they work for, and the Buried, who have […]
Posted in Featured Posts, Trends & Concepts | Tagged enterprise software, erp, microsoft, Microsoft Dynamics GP, netsuite, salesforce.com, small and medium enterprise, smb, sme | 1 Response
By R "Ray" Wang on April 28, 2010
Welcome To The First Of A Series Of Posts On Microsoft Licensing Updates. Given the vast array of Microsoft products and licensing categories, an organization may often feel overwhelmed by Microsoft's policies.  While there may be some complexity, these series of posts are designed to provide up to date commentary and analysis on new programs […]
Posted in Technology / Software | Tagged Academic Volume Licensing Program, BPO, Business Productivity Online Suite, CASA, Electronic Software Distribution, ESD, Forefront Online Protection for Exchange, GeoSynth, microsoft, Microsoft Corporation, Microsoft Worldwide Licensing and Pricing, News Analysis, Office Professional Plus 2010, Office System Software Assurance Renewal, Open Value Subscription, PhotoSynth, Rental Rights, software licensing, software licensing and pricing, software maintenance, software ownership lifecycle, software pricing, software revenue recognition rules, Windows 7 Professional Upgrade, Windows HPC Server 2008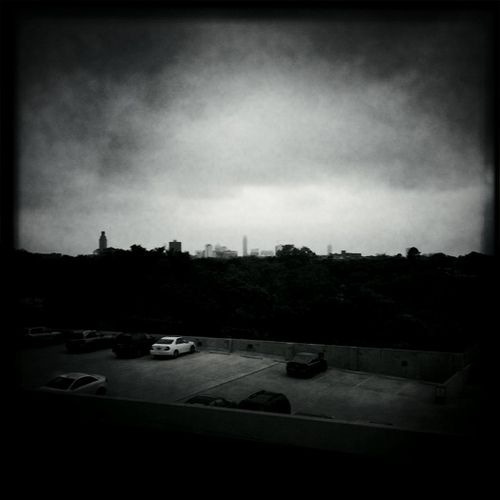 By Michael Coté on April 28, 2010
Not exactly the "Java in the cloud" dream, but good looking nonetheless.
Posted in Featured Posts, Technology / Software | Tagged Cloud, Cloud Computing, Development Tools, enterprise software, force.com, Google AppEngine, ibm, Java, Java Virtual Machine, Quick Analysis, salesforce.com, vmforce, VMware | 1 Response

By R "Ray" Wang on April 28, 2010
PEOPLE WHISPERS: MOVES, PROMOTIONS, AND MILESTONES* A very slow moving April as many change and moves were made in Q1.  So far the job prospects in tech remain excellent. As always, thanks for your emails and alerts. If you've got a change or know of a promotion, keep dropping me a line! If you need […]
Posted in Business | Tagged 3rd party maintenance, Andrew Cotton, AT&T Capital Corporation, BP British Petroleum, Bryan Vanderkruk, CentrePath, COLLABORATE, Forrester Research, Frank Auger, hcl, HubSpot, IXIS Asset Management, JF Davidson, John Refford, Justin Floyd, Marc Conway, Marnie Breton, Metallect, milestones, moves, New South Wales, People Whispers, promotions, Thomson Financial, University of Sydney, Wednesday's Whispers, Westfield Group, Yankee Group

By Jeff Nolan on April 28, 2010
My friend, and I use that term in its true confidant sense, Susan Scrupski was recognized by Fast Company magazine for being one of the most influential women in technology. I am very proud of her for this recognition but more so for all the hard work she had devoted herself to which this list […]
Posted in Featured Posts, Trends & Concepts | Tagged 2.0 Adoption Council, Fast Company, Susan Scrupski

By Jason Busch on April 28, 2010
One of the major challenges of insuring the millions of US Citizens who don't currently have health coverage will be paying for it, which we discussed earlier this week. Another challenge will be having enough doctors and nurses — not to mention other patient-facing medical professionals — to meet demand. A recent WSJ article on […]
Posted in Trends & Concepts | Tagged Family medicine, Health, Health care, Medicine, Physician, Primary care

By Jason Busch on April 28, 2010
In the first two posts in this series (click here for Part 1 and Part 2), I covered the history and context behind D&B's Supplier Risk Management toolset. This solution set includes supply risk content, predictive analytics and an underlying technology platform for monitoring the supplier lifecycle. In this post, I'll provide details on the […]
Posted in Business | Tagged Aravo Solutions, D&B, performance management, Risk management, supplier information management, Supplier Risk Manager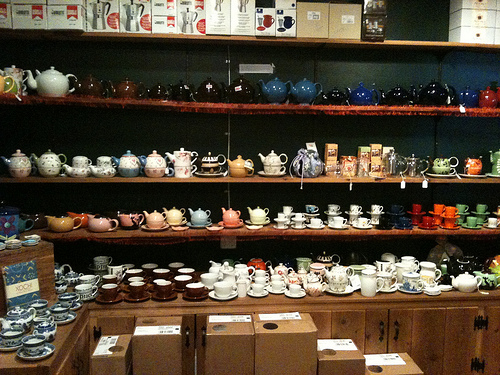 By Michael Coté on April 28, 2010
Private Twitter Yammer now has 70,000 corporate clients, and 800,000+ total seats (users). At least 1,000 of those companies are paying for the product, and Sacks says 10%-15% of seats are converting to paid. 70% of Fortune 500 companies are using Yammer, says Sacks. Paying customers include Cisco, Nationwide, AstraZeneca, Alcatel-Lucent, Sungard and Molson Coors. […]
Posted in Business | Tagged App Store, apple, Fortune 500, HTC Corporation, iPhone, microsoft, Numbers, yammer