Archives by date
You are browsing the site archives by date.
By Steve Mann on April 29, 2010
Folks… here's an excerpt of Chapter 1 of my eBook, Storming the Castle: Developing a  Go-to-Market Strategy That Enthralls, Intoxicates and Drives Growth. Many organizations think of markets as castles — surrounded by difficult to cross moats, filled with hostiles, their customers and prospects and all resulting in a lot of casualties when these organizations […]
Posted in Business | Tagged GTM Strategy, marketing, marketing science
By James Governor on April 29, 2010
When I saw a tweet last night about HP agreeing to acquire Palm I immediately began spinning up scenarios. After about five minutes trying to work out some holes in the idea I was surprised by just how good the fit potentially is, even in areas that might at first glance be a problem.
HP has […]
Posted in Business, Featured Posts | Tagged Ajaxian, Cisco, Flip, hp, HTML5, ibm, industry ecosystems, palm, spartphone | 1 Response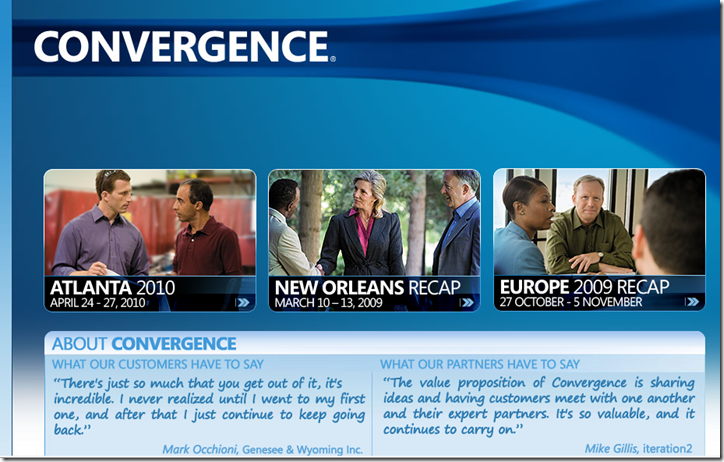 By Paul Greenberg on April 29, 2010
A couple of months ago, I was asked by Microsoft to help them (as a consultant) try to work on their Social CRM program. That included looking at products, messaging and doing some thought leadership stuff. I'm in the midst of that now and thus, have been able to get a deep and advanced look […]
Posted in Featured Posts, Trends & Concepts | Tagged CRM - Traditional, CRM Buzz, crm vendors, Forecasting, Industry Analysis, microsoft, Microsoft Convergence 2010, Microsoft Dynamics, MIcrosoft Dynamics CRM, Ray Ozzie, salesforce.com, Social CRM, social networks, Stephen Elop, Technology Reviews, United Airlines
By Michael Coté on April 29, 2010
Overall, pretty good stuff.
Posted in Business, Featured Posts | Tagged Adobe Systems, apple, google, Hewlett-Packard, hp, iPhone 3G, M&A, mobile, Open source, palm

By Jeff Nolan on April 29, 2010
Enough has been written about HP acquiring Palm that I don't think it's that newsworthy today… however something has been bouncing around my hamster cage since reading the coverage yesterday that I'm not ready to let it go. Maybe this isn't about smart phones at all? Put another way, of course this is about smart […]
Posted in Business | Tagged apple, Hewlett-Packard, hp, iPhone, palm, slate, Smartphone, tablet, webos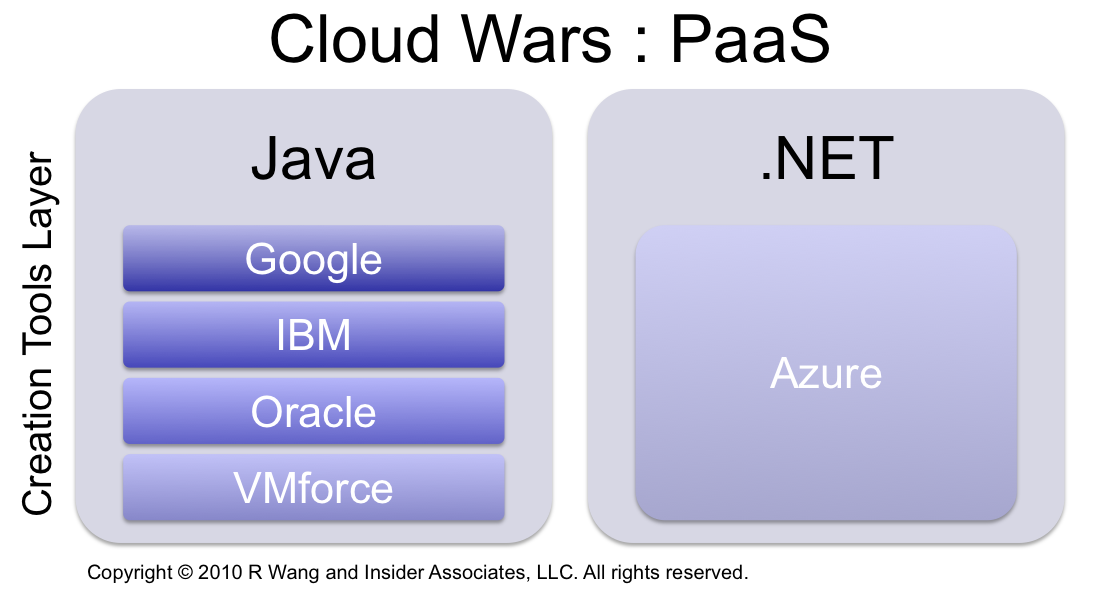 By R "Ray" Wang on April 29, 2010
VMWare and Salesforce.com Battle For The Hearts And Minds Of Cloud-Oriented Java Developers On April 27th, 2010, Salesforce.com, [NYSE: CRM] and VMware, Inc. (NYSE: VMW) formed VMforce, a strategic alliance to create a deployment environment for Java based apps in the cloud.  The Platform-as-a-Service (PaaS) offering builds on Java, Spring, VMware vSphere, and Force.com.  Key […]
Posted in Featured Posts, Technology / Software | Tagged Alliances, application development, Apps Strategy, Azure, BEA WebLogic, bill of rights, Cloud, Cloud Computing, Cloud Wars, CRM, customer bill of rights, enterprise applications, enterprise apps, Enterprise apps strategy, Enterprise architecture, Enterprise Business Apps, Enterprise Business Apps Vendors, Gigaspaces, google, Gridgain, ibm, IBM WebSphere, Imaginea, Java, Java PaaS, LongJump, microsoft, Microsoft.NET, oracle, Oracle Fusion Middleware, PaaS, Platform as a service, Rackspace Cloud Tools, SaaS, salesforce.com, SAP NetWeaver, Spring Source, vendor strategy, vmforce, VMW, VMware | 1 Response

By Jason Busch on April 29, 2010
In this final post in this series covering D&B's Supplier Risk Manager solution (click here for Part 1, Part 2 and Part 3), I'll provide additional commentary on how D&B leverages predictive indicators to forecast supply risk, thereby giving as much early warning of impending supplier failures or supply disruptions under ideal (and hopefully less […]
Posted in Business