Archives by date
You are browsing the site archives by date.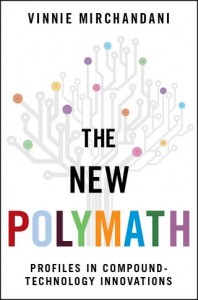 By Vinnie Mirchandani on May 2, 2010
That was the comment from InformationWeek's Bob Evans when he first heard the word polymath in my book title. Polymath is Greek for someone good at many disciplines. In the book, I describe polymath enterprises which are blending 3,5, 10 strands of infotech, cleantech, nanotech to create new solutions. Little does he know I tried […]
Posted in Trends & Concepts | Tagged The New Polymath

By Brian Sommer on May 2, 2010
Cash is the most relevant buyer value in tech deals today. Some vendors and sales people get it – some don't. Is it time you refreshed your solution's economic value to clients? Can your solution even accomplish this?
Posted in Business | Tagged Current Affairs, Future of Application Software, marketing, Notable Research, SaaS, SaaS and Beyond, sales, Selling & Marketing Software, Selling Professional Services, Software Marketing, tco, Total cost of ownership