Archives by date
You are browsing the site archives by date.
By Bob Warfield on May 5, 2010
After my last post on the iPhone, there are still a lot of people arguing that Apple doesn't have nearly the market share of a monopolist.  I'll get to that, but first, there are also a fair number of fans who are hurt that Apple may in some way be "penalized" or taken to task for […]
Posted in Featured Posts, Trends & Concepts | Tagged android, apple, google, iPhone, market share, mobility, Monopoly, Smartphone, Steve Jobs, windows mobile
By Ross Mayfield on May 5, 2010
SlideShare launched support for business video today: video on slideshare View more videos from Jonathan Boutelle. We already posted some videos into the Socialtext Channel. You can see others by PARC, Eric Ries, the Sustainable Brands events and more. Web2expo,…
Posted in Business | Tagged slideshare, Video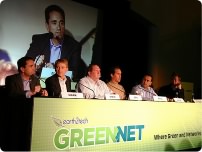 By Jeff Nolan on May 5, 2010
Last week I had the opportunity to attend GigaOM's GreenNet 2010 event, which was looking at how energy solutions are powering a new wave of innovation in Silicon Valley.
I was pleased to see that Katie had focused a good amount of the agenda and speaker slots for talks given by regulators and public utility officials. […]
Posted in Featured Posts, Trends & Concepts | Tagged electric vehicle, electricity, Energy, Gigaom, GreenNet, Public utility, Silicon Valley

By Jason Busch on May 5, 2010
Courtesy of The Strategic Sourcerer, I recently learned of yet another futile attempt by a government agency — in this case a state government — to fully take advantage of a cost reduction opportunity. In the above-linked post, we learn how the NJ Transit RFP for "Telecom Bill Audit and Recovery Services" stops short of […]
Posted in Business | Tagged bureaucracy, government, Government agency, New Jersey Transit, Request for proposal, rfp