Archives by date
You are browsing the site archives by date.
By Jeff Nolan on May 11, 2010
My friend Meryl sent me this and asked for comment… rather than send her 40 tweets I thought a blog post was in order. The basic thesis of the Business Insider piece is that the gap between rich and poor has widened. By the way, the world isn't flat either… Here's my problem with this […]
Posted in Featured Posts, Trends & Concepts | Tagged Economic growth, economy, Inflation, Productivity, Progressive tax, Tax, unemployment, Wealth gap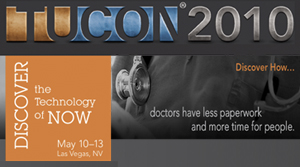 By Sandy Kemsley on May 11, 2010
The session that I've been waiting all day for is with Roger King, who runs BPM product management and strategy for TIBCO, where he discussed the new ActiveMatrix BPM and TIBCOSilver BPM offerings for on-premise and cloud deployments. They've been working on this for a couple of years, and obviously keen to get it out […]
Posted in Technology / Software | Tagged BPM, Business process modeling, Model-driven engineering, netsuite, OSGi, Process modeling, SOA, Tibco, Tucon, user interface, workflow | 8 Responses

By Dennis Moore on May 11, 2010
Wondering why Steve Jobs and Apple are blocking Adobe Flash from your iPhone, iPod, and iPad (despite the fact that you own the device and should be allowed to make up your own mind)? Here's a "Top Ten" list examining possible answers.
Posted in Featured Posts, Trends & Concepts | Tagged Adobe Flash, Adobe Flex, Adobe Systems, apple, flash, HTML5, iPad, iPhone, ipod, Steve Jobs | 12 Responses

By Jeff Nolan on May 11, 2010
Mozilla CEO John Lilly is stepping down from that role and leaving the nonprofit, a successor has not been announced. The only reason I am taking the time to post about this is that it is my view that Mozilla is at a crossroads, while accomplishing much over the years it seems to be remembered […]
Posted in Featured Posts, Technology / Software | Tagged chrome, Firefox, Firefox 4, google chrome, Internet Explorer, John Lilly, Mozilla, Mozilla Firefox, Mozilla Foundation, Open source, Safari, WebKit

By Jason Busch on May 11, 2010
In the past few months, I've been to half a dozen or so different procurement events where the topic of market and commodity intelligence has surfaced in multiple presentations. It would seem from listening into these lectures as well as the hallway conversation in between sessions that companies are more interested than ever in exploring […]
Posted in Business | Tagged Commodity market, conferences, Risk management, supply chain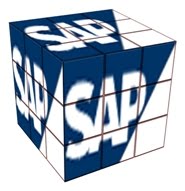 By Dennis Moore on May 11, 2010
Some have called the current economic recession "The SAP Recession," as ERP systems like SAP have given companies unprecedented ability to control spending. However, this was mostly true by the beginning of the 2001 recession (perhaps we are still in the 2001 recession?). What has changed since 2001: business intelligence systems are pervasive. Companies now have the ability to identify underperforming business units and shut them down. Perhaps this should be called "The BI Recession."
Posted in Business, Technology / Software, Trends & Concepts | Tagged BI, business intelligence, economic recession, Enterprise resource planning, erp, recession, sap, SAP AG, supply chain

By Sandy Kemsley on May 11, 2010
The special guest speaker at this morning's keynote was Ronald Noble, Secretary General of INTERPOL, speaking about why speed matters in law enforcement, and using technology to stay a step ahead of the criminals.
He engaged the crowd with very funny and completely deadpan humor, but addressed the very serious topic of how the expedient exchange […]
Posted in Trends & Concepts | Tagged Interpol, privacy-and-data, Tibco, Tucon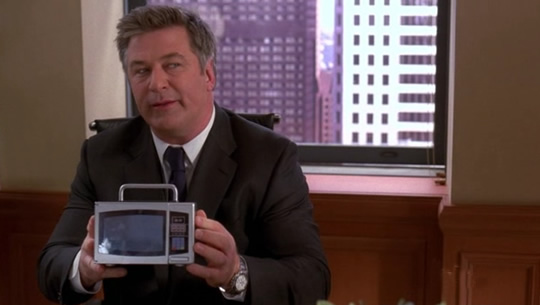 By James Governor on May 11, 2010
We hear a lot from Cisco these days about TelePresence (hey its even a gag in 30 Rock now) vs HP Halo… but what about Skype Video? Expectations are set high with Cisco Telepresence. You have to use one of their offices, so its a managed environment.  Quality of service is a given. As chair […]
Posted in Featured Posts, Trends & Concepts | Tagged Bit Miles, Cisco, Cisco Systems, hp, skype, telepresence, Videoconferencing
By Jeff Nolan on May 11, 2010
I've been thinking about buying a minivan… a m.i.n.i.v.a.n. I was feeling pretty down about it and figured the only way I could offset the depression it would certainly evoke is to buy a Maserati Quattroporte at the same time, then I saw this. Add a couple or 3 kids and a minivan starts looking […]
Posted in Trends & Concepts | Tagged Autos, Maserati, Minivan, Recreation, Sport utility vehicle
By R "Ray" Wang on May 11, 2010
Social Media Monitoring Addition Adds Social Customer Insight To Lithium's Community and Social CRM Offerings
Lithium, a social CRM (SCRM) and community platform vendor announced today it had acquired Scout Labs, a social media monitoring (SMM) provider.  According to a variety of sources, the estimated purchase price for the deal ranged between 20 and 25 million.  […]
Posted in Business, Featured Posts | Tagged 5M's, 5M's, acquisitions, Alterian, analytics, BuzzGain, Clarabridge, community platforms, CRM, Cymfony, Jennifer Zesut, lithium, Lithium Technologies, Lyle Fong, mergers, Radian6, Scout Labs, SCRM, smm, Social CRM, social media monitoring, use cases, Viralheat, Visible Technologies | 2 Responses