Archives by date
You are browsing the site archives by date.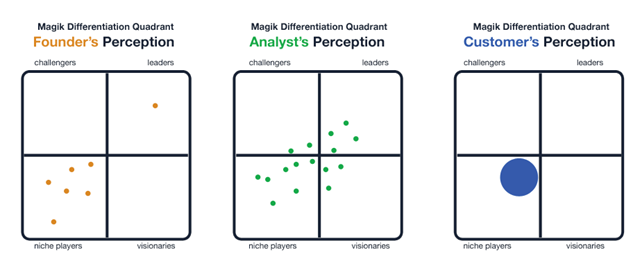 By Zoli Erdos on May 13, 2010
Sam Lawrence, formerly of Jive Software and Enterprise Octopus, most recently Blackbox Republic is baaaack.  Big Time.  Sorry.  I mean Go Big Always.  This time (actually a month ago) he is presenting the Magik Quadrant from a customer prospective.  (Should it not be the Magik Kvadrant?) There you have it.  But I can't steal his […]
Posted in Trends & Concepts | Tagged analysts, enterprise octopus, gartner, Humor, Jive, Magic Quadrant, magik quadrant, sam lawrence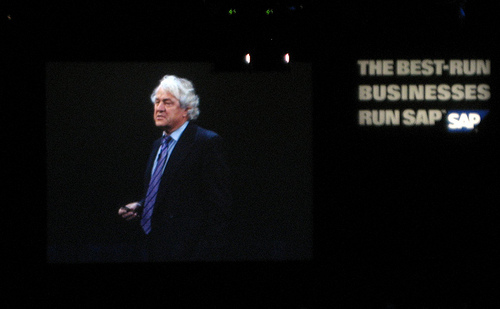 By Michael Coté on May 13, 2010
SAP's acquisition target was said to be a head-scratcher. Sybase certainly makes you cock your head a tad.
Posted in Business, Featured Posts | Tagged acquisitions, Database, databases, enterprise software, erp, Léo Apotheker, M&A, Mergers & Acquisitions, Quick Analysis, sap, Sybase

By Michael Krigsman on May 13, 2010
Information technology projects in the state and federal government tend to be large, complicated, and expensive. Effective collaboration and cross-boundary communication are key drivers of success for these large projects. Certain programs mandated by the government, such as electronic medical records and health information exchange, are particularly susceptible to failure induced by poor communication and […]
Posted in Trends & Concepts | Tagged Business, Chief information officer, communication, Information technology, Project and Program Management, project management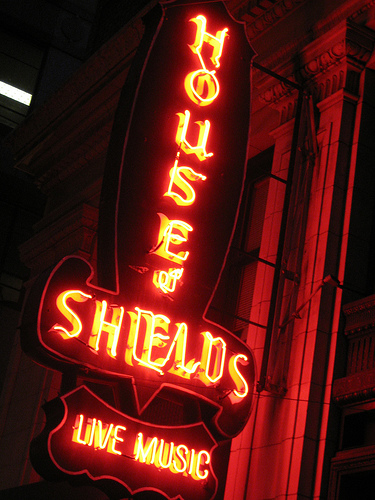 By James Governor on May 13, 2010
Just in case you didn't get the memo, and following yesterday's post about the new business realities for industry analysts, I thought it was worth talking to a convergence RedMonk has long championed, and how it affects my sector. For many years things were simple. JavaOne was the most important conference of the year. Sun […]
Posted in Business | Tagged conferences, google, google i/o, ibm, Java, Open source, oracle, redmonk, Sun, VMware, Web 2.0
By Sandy Kemsley on May 13, 2010
I presented a webinar on business process management and case management today, hosted by Pegasystems. Great fun as always, and a ton of questions that we didn't have time to answer. I captured a lot of them and will address them here; if you attended the webinar, Pega will also send out their responses as […]
Posted in Trends & Concepts | Tagged ACM, BPM, BPMN, Business process, Business process management, Case management, Webinar, workflow | 3 Responses

By Chris Selland on May 13, 2010
My thoughts on Analysts, technology executives, what it takes to be a 'Rock Star', and the SAP acquisition of Sybase.
Posted in Business, Featured Posts | Tagged M&A, Marc Benioff, Market research, oracle, Rock Star, salesforce.com, sap, Sybase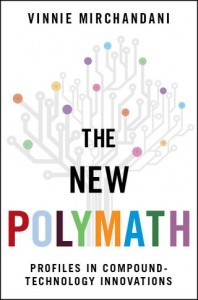 By Vinnie Mirchandani on May 13, 2010
I was excited to see this video around the Microsoft Office and Sharepoint 2010 launch from the NBC Saturday Night Live studio. Not so much around the tactical feature discussions and demos but to see Mark Mastrianni talk about how it fits within GE's larger goals (that section starts around minute 16, and goes through […]
Posted in Trends & Concepts | Tagged apple, google, microsoft, Microsoft Office, Nokia, Spanning Sync, The New Polymath, zoho | 2 Responses

By Bob Warfield on May 13, 2010
I spent all of about one hour trying to psych myself into writing a post about all the great things SAP could accomplish with their $6B acquisition of Sybase, and then I woke up.  The deal just simply makes no sense, and as fellow Enterprise Irregular Vinnie Mirchandani said: I wish SAP had not done this. […]
Posted in Business, Featured Posts | Tagged acquisitions, Database, erp, in-memory database, Larry Ellison, M&A, Mergers & Acquisitions, mobility, oracle, sap, strategy, Sybase | 3 Responses
By Zoli Erdos on May 13, 2010
My new HTC Incredible phone has a 1Ghz Snapdragon processor in it.  That's faster than laptop computers were just a few years ago.  That, and reading the US Air Force story (you have to wait for that a little longer…) reminded me of an interesting conversation with Zoho CEO Sridhar Vembu two years ago: Given […]
Posted in Business | Tagged air force, cellular, cheap computing, cluster, data center, Linux, playstation, ps3, Sony, sridhar vembu, zoho | 1 Response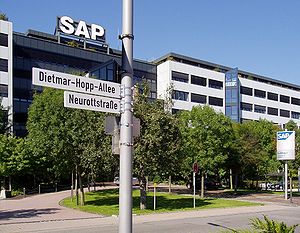 By Jason Busch on May 13, 2010
Image via Wikipedia If SAP holds to its recent suggestions that it may make material acquisitions from a technology perspective, how should customers respond once deals are announced and proceed into the early days of integration? I'd argue very conservatively. Procurement should play a key role in negotiating any changes in contract terms, licensing, maintenance, […]
Posted in Business | Tagged acquisitions, erp, sap, supply chain