Archives by date
You are browsing the site archives by date.

By Josh Greenbaum on May 18, 2010
I just got a copy of a brief Microsoft filed in the U.S. District in Seattle alleging that Salesforce.com infringed on nine of Microsoft's patents. It's not clear at this writing how valid a case Microsoft has, nor has there been any official response from Salesforce.com posted on the company's website. So a full analysis […]
Posted in Featured Posts, Trends & Concepts | Tagged intellectual property, Lawsuit, microsoft, Monopolies and Oligopolies, salesforce.com, TomorrowNow | 1 Response

By Phil Wainewright on May 18, 2010
Technology changes such as cloud computing and social networking are usually looked at in isolation, but their impact on the nature of business is part of a bigger picture that encompasses a raft of Web-enabled technology factors. The big picture…
Posted in Trends & Concepts | Tagged collaboration, knowledge, mindflash, Sharing, softwareasaservice, Training

By Charlie Wood on May 18, 2010
This morning I hopped on a jetBlue flight from Austin to San Francisco to attend Google I/O. I usually avoid industry conferences, but I make it a point to attend this one. I find it has a supernormal signal-to-noise ratio….
Posted in Business | Tagged conferences, developer conference, google, google i/o, redmonk, Spanning backup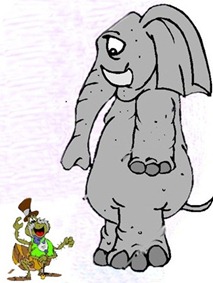 By Zoli Erdos on May 18, 2010
In my recent Suites post I said there were exactly 1.5 (one and a half) integrated full business solutions (SaaS Suite, SaaS All-In-One, SaaS ERP, SaaS SMB ERP – take your pick or  create a new one) offered as a service.   The one in that equation was NetSuite, and the half is SAP's Business ByDesign. […]
Posted in Featured Posts, Technology / Software | Tagged all-in-one, application suites, Business ByDesign, ByD, enterprise software, erp, integrated suites, marketing, netsuite, On Demand, SaaS, sap, saphirenow, software as a service | 3 Responses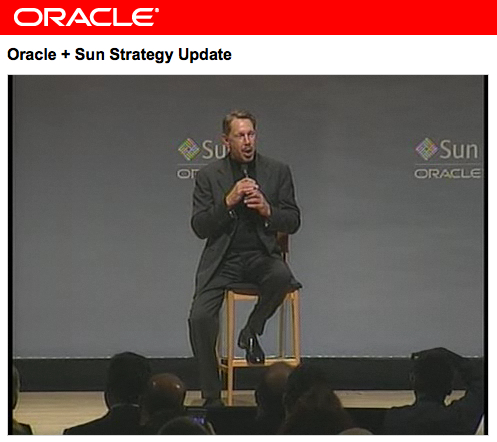 By Michael Coté on May 18, 2010
What's up with "brilliant Sun people" leaving Oracle?
Posted in Business | Tagged Companies, enterprise software, execs, google, oracle, Programming, Siebel Systems, snorkle, Sun
By Niel Robertson on May 18, 2010
In a conversation with my friend and crowdsourcing industry leader, John Winsor (@jtwinsor), we were talking about some of the non-obvious intrinsic benefits of participating in crowdsourcing. John runs a revolutionary agency called Victors and Spoils, which is a ground up brand-focused agency using crowdsourcing techniques to produce innovative solutions for their brand clients. They […]
Posted in Trends & Concepts | Tagged Crowdsourcing, Crowdsourcing Internship, John Winsor, marketing, Paid Search Experts, Trada, Victors & Spoils | 1 Response
By Sandy Kemsley on May 18, 2010
Last night, after a couple of drinks at the SAPPHIRENOW reception, Oliver Marks and I cooked up the idea that it would be fun to make up captions for the huge photos that adorn the Global Communications Center and the rest of the show floor. The photos are really beautifully photographed, but the compositions are […]
Posted in Trends & Concepts | Tagged Flickr, off topic, sapphirenow

By James Governor on May 18, 2010
Kind of struggling to work out the key narratives from Sapphire this year. Well other than the fact that SAP really doesn't like not having nerds in charge. Leo Apotheker was SAP's first ever CEO without a development background… he lasted less than a year before getting nuked by Chairman Hasso Plattner. The geeks are […]
Posted in Trends & Concepts | Tagged hadoop, Hasso Plattner, inmemory, Léo Apotheker, mapreduce, NoSQL, sap, sapphirenow, Vishal Sikka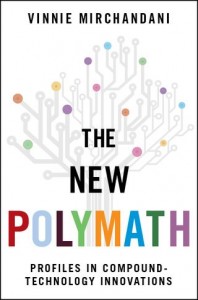 By Vinnie Mirchandani on May 18, 2010
As I spend a couple of days at SapphireNow, the SAP user conference in Orlando, it is timely to acknowledge the impact of the vendor on many sections of upcoming book, The New Polymath. Several SAP customers, partners, Mentors, present and former employees like John Dean, Mike Prosceno, Marilyn Pratt, Gretchen Lindquist, Dennis Howlett, Craig […]
Posted in Trends & Concepts | Tagged polymath, sap, SAPPHIRE, The New Polymath

By Vinnie Mirchandani on May 18, 2010
Edward Carr, the editorial director of the Economist , is quoted in my book,  The New Polymath: "Isaiah Berlin once divided thinkers into two types. Foxes, he wrote, know many things; whereas hedgehogs know one big thing." Several EIs had a chance to sit down with Bill McDermott, co-CEO and Vishal Sikka, CTO of SAP […]
Posted in Business | Tagged bill mcdermott, sap, sapphirenow