Archives by date
You are browsing the site archives by date.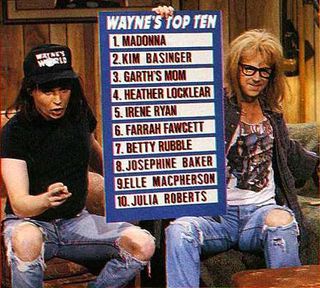 By Steve Mann on June 21, 2010
I gotta tell ya. I'm tired. I'm tired of reading posts like: …5 methods for improving your Web copy… …8 strategies for taking your marketing to the next level… …4 apps that rock your iPad… …3 experiences Starbuck's should focus on to make their customer's happy… Please… and I say this with all respect, ENOUGH!!!!  […]
Posted in Trends & Concepts | Tagged blogging, bulletpoints, communication, Inspirational, marketing, Seth Godin, Short Stories, top ten lists | 2 Responses

By Vinnie Mirchandani on June 21, 2010
When I started to write the book, a friend of mine wise cracked "All you need is a hairdo like Malcolm Gladwell's". You know I would kill for that hair :)But I am just as flattered by this comparison Tom Foydel makes between The New Polymath and Gladwell's Outlier. Or the one Sadagopan makes with […]
Posted in Trends & Concepts | Tagged Amazon, books, Malcolm Gladwell, polymath, Seth Godin, The New Polymath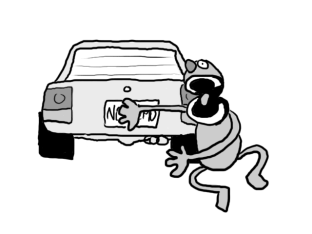 By Zoli Erdos on June 21, 2010
Here's proof that  Governments' creativity in finding new revenue sources is unlimited, reports The Merc: The California Legislature is considering a bill that would allow the state to begin researching the use of electronic license plates for vehicles. The move is intended as a moneymaker for a state facing a $19 billion deficit. The device […]
Posted in Trends & Concepts | Tagged Accenture, ads, advertising, California, California State Legislature, cars, iPad, Legislation, police, Revenue, RFID, smart license plates, techology, transportation, Vehicle registration plate, velcro | 1 Response

By Bob Warfield on June 21, 2010
Dear Adobe: Apple has started the anti-Flash/Flex snowball rolling, and it is getting steadily bigger.  It's a perfect storm, because they've got the platforms that are perfectly suited to Flash, their platforms are wildly popular, and your faithful audience desperately wants to be there.  But that's not all.  They didn't just prohibit Flash, they have called […]
Posted in Featured Posts, Technology / Software | Tagged adobe, apple, flash, flex, HTML5, marketing, Open source, platforms, RIA, Scribd, strategy, user interface | 2 Responses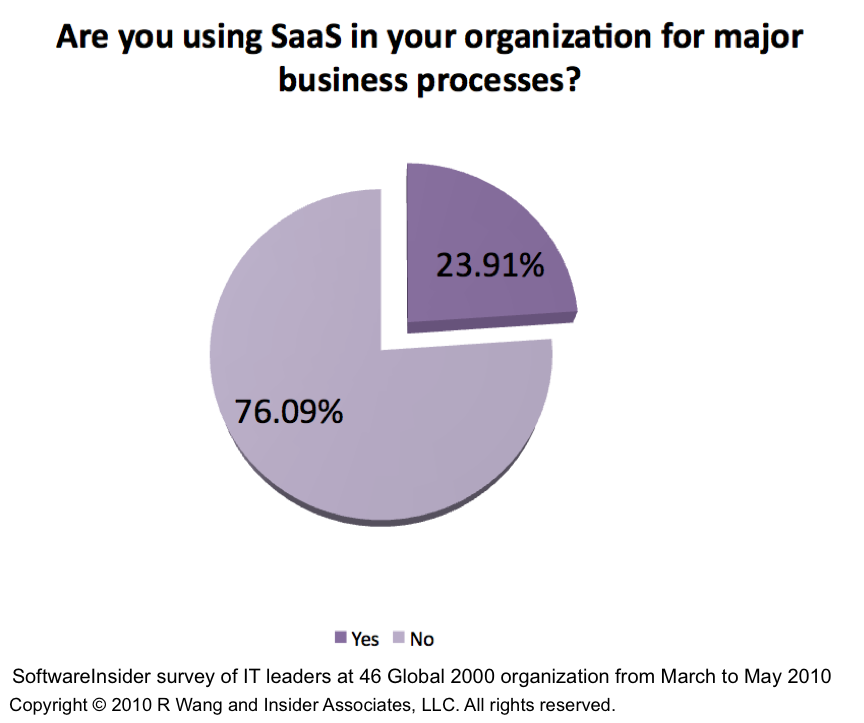 By R "Ray" Wang on June 21, 2010
SaaS Adoption Surveys Often Overlook Audience Composition
Over the past year, analyst firms, tech media, and even mainstream business media have happily showcased positive news about SaaS adoption.  The common theme remains clear – SaaS adoption moves beyond the tipping point in 2010.  Cloud adoption will reach a tipping point in the next 12 […]
Posted in Business, Featured Posts, Technology / Software | Tagged Apps Strategy, boomi, budgets, business technology, CastIron, Cloud, Cloud Computing, CRM, customer bill of rights, EMC, Epicor, EscrowTech, Google App Engine, HCM, HR, hybrid deployments, ibm, IBM Optim, Informatica, InnovaSafe, IronMountain, Microsoft Azure, NCC Group, netsuite, next gen cio, OpSource, PaaS, pbs, Pervasive Software, procurement, project based solutions, RainStor, Research Report, SaaS, SaaS escrows, SaaS Integration, SaaS strategies, salesforce.com, sap, SnapLogic, software as a service, technology budgets, vendor strategy, vmforce, VMware, workday, zoho | 3 Responses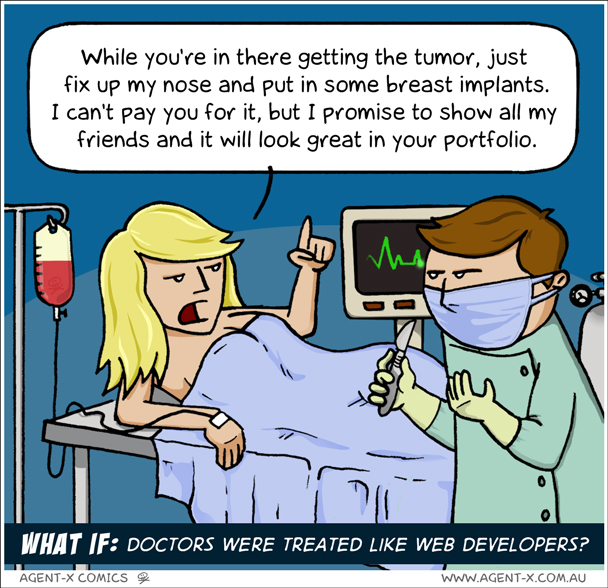 By Zoli Erdos on June 21, 2010
– Customers would not tell a mechanic to throw in free extras just because they are in the engine anyway.
– Clients would not ask an architect to totally redesign a building plan once it is done, by 9am the next day, because their 6yr old son did not like it.
Posted in Trends & Concepts | Tagged freebie, Health care, Humor, Physician, Web development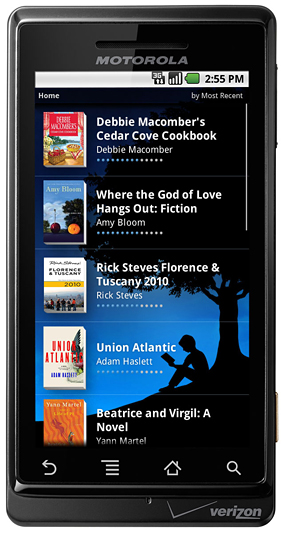 By James Governor on June 21, 2010
Yay! I wrote a post a while ago – Reading is Writing: Illuminating The Digital Manuscript – that argued the role of annotation can be as important as primary content when it comes to reading, learning, and knowledge. Celebrate marginalia! I believe this is the future of digital publishing. Learn from open source. The idea […]
Posted in Trends & Concepts | Tagged Amazon, e-book, kindle, Publishing and Printing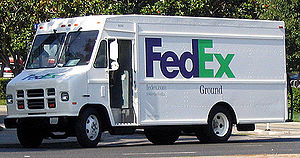 By Jason Busch on June 21, 2010
Last week, FedEx came out with an earnings report and outlook that actually casts the global economy in a better light than many I talk to on a regular basis forecast. According to the WSJ's coverage of the quarter, FedEx executives observed that t…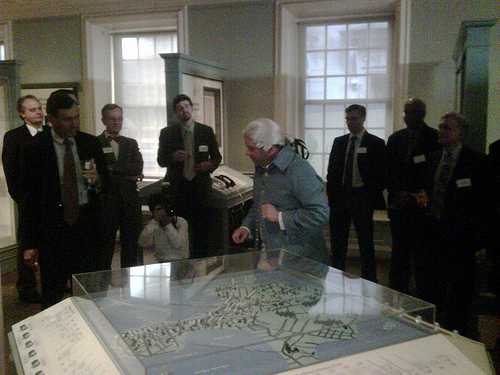 By Vinnie Mirchandani on June 21, 2010
I enjoy going to Judith Rothrock's annual Grape Escape. She showcases 4 vendors and a customer each and tightly controls their communication to 8 to 10 minutes each. The rest of the time is a good chance to mingle with those executives, various industry analysts and enjoy the creative setting and menu she usually conjures […]
Posted in Business | Tagged analysts, Grape Escape

By Jason Busch on June 21, 2010
It seems that being a marketplace is back in vogue these days. But this time around — based on the strategies of MFG.com, Ariba and Ketera — there appears to be two keys to being successful: building scale and building liquidity (versus following a Field of Dreams "if you build it they will come" type […]
Posted in Technology / Software | Tagged Ariba Discovery, E-Commerce, Ketera, marketing, ThomasNet