Archives by date
You are browsing the site archives by date.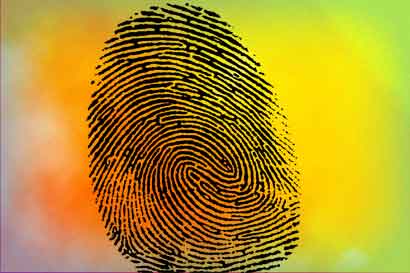 By Steve Mann on June 23, 2010
Can someone please point me to all those great personalized B2B web sites?  You know the ones… they kinda ask you as you hit the home page who you are, gather some basic demographics/firmographics and then proceed to customize the content experience for you so you're more likely to find what you need.   I get […]
Posted in Business | Tagged communication, enterprise software, marketing, marketing science, microsoft, oracle, personalization, sap
By Phil Fersht on June 23, 2010
At long last, we come to the final part of our interview with Genpact's President and CEO, Pramod Bhasin. Phil Fersht and Pramod discuss the future of process consulting, where labor arbitrage is heading, more about the Cloud, and a some advice for to…
Posted in Business | Tagged BPO, Cloud, Cloud Computing, erp, Genpact, Horses For Sources, Industry-specific Outsourcing, Innovation in Outsourcing, IT Outsourcing / IT Services, Knowledge Process Outsourcing, Outsourcing, Outsourcing and Technology, Outsourcing Heros, Outsourcing Vendors, Phil Fersht, Pramod Bhasin, SaaS, The Future of Outsourcing | 1 Response
By Vinnie Mirchandani on June 23, 2010
As I listened to Marc's presentation at the Cloudforce event in San Jose yesterday, I felt proud he wrote the foreword to my book. Not just any foreword, a really inspiring one – excerpts below and entire copy as attachment below My reasons for reaching out to him were simple. Marc is clearly a pioneer […]
Posted in Trends & Concepts | Tagged Marc Benioff, polymath, salesforce.com, The New Polymath | 1 Response
By Michael Coté on June 23, 2010
IBM says the mobile market is around $250B and is looking to grab a part of the pie.
Posted in Featured Posts, Technology / Software | Tagged conferences, enterprise software, ibm, IBM Research, IBM WebSphere, IBMLab, IBMSWG, iPhone, iPhone 3G, mobile, Mobile Computing, Software development
By Michael Krigsman on June 23, 2010
The importance of proper planning in preventing failed IT projects cannot be overstated. Steps taken early in the project can have a profound impact on downstream success or failure.
Posted in Trends & Concepts | Tagged Death, erp, Freelance, IT Failure, sap
By Zoli Erdos on June 23, 2010
If you're a frequent traveler, you're likely better off buying a MiFi or using your late-model cell-phone's HotSpot capability than paying those outrageous hotel surcharges.  If you're a frequent conference-goer, you've already learned they all fail to provide reliable connection(Web 2.0, LeWeb, Gnomedex, Microsoft PDC, Google I/O, just to name a few recent examples), so […]
Posted in Trends & Concepts | Tagged byow, hotspot, mifi, mobility, Virgin Mobile, Web 2.0, Wi-Fi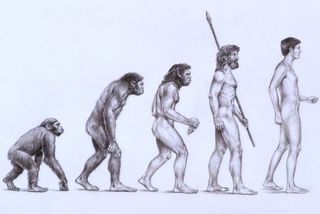 By Steve Mann on June 23, 2010
To set the stage… I'm a scientist at heart. Before I got into tech I was working on my PhD in neuroscience. So its with healthy skepticism (a valuable trait in a scientist) that I looked at Intelligent Design -…
Posted in Business, Featured Posts | Tagged evolution, innovation, intelligent design, marketing, Natural Selection | 2 Responses
By Chris Selland on June 23, 2010
Yesterday Salesforce publicly launched its widely-anticipated 'Chatter' enterprise social/collaboration platform – and the debate as to what companies will pay for it is already in full swing.
Posted in Business, Featured Posts | Tagged CRM, Enterprise 2.0, Enterprise 2.0 Conference, pricing, SaaS, salesforce.com, social networking, Software As A Service (SaaS), software pricing | 2 Responses
By Thomas Otter on June 23, 2010
Several vendors have sent me links to World Cup related versions of their analytics tools. Some of them are really clever. I can drill down into skills, real time results and so on.  Neat stuff, mashing up data sources from all over the place, with compelling charts and stats, and good social sharing features. Easy […]
Posted in Technology / Software | Tagged Africa, analytics, design, FIFA World Cup, IT Related, marketing, Soccer, Sport, world cup
By Jason Busch on June 23, 2010
In the first post in this series examining Beroe's approach to delivering category and market intelligence offerings to procurement organizations, I provided a high-level summary of the firm and its approaches. In today's continuation, I'll take the topic down a few levels by getting into the type of insight and actionable intelligence that third-party knowledge […]
Posted in Business | Tagged beroe, Business Services, Knowledge Process Outsourcing, kpo, Outsourcing, procurement, supply chain