Archives by date
You are browsing the site archives by date.

By Sadagopan on July 31, 2010
The Enterprise Software space is undergoing big change. No, I am not talking about just the shift to SaaS, Cloud, Potentially increasing spend etc. Its seeing momentum of a different kind – form a moment of pause, it is getting rediscovered as being se…
Posted in Business | Tagged adobe, Day Software, enterprise software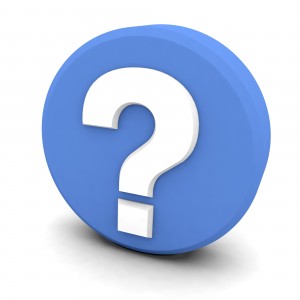 By Jeff Nolan on July 30, 2010
Facebook launched a really interesting Questions product a few days ago and after trying it out I have a couple of thoughts on it that I would like to share. Simply put, this service builds on a well documented user behavior exhibited by millions of Facebook users who on a daily basis poll their "friends" […]
Posted in Featured Posts, Technology / Software | Tagged Aardvark, Bing, Facebook, Facebook Questions, google, Hunch, microsoft, Quora, Yahoo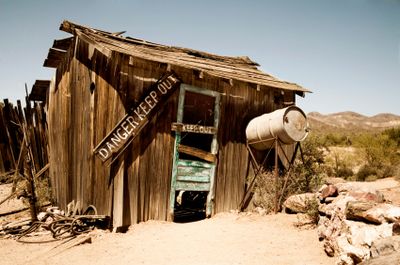 By Sig Rinde on July 30, 2010
What's the diff? David Heinemeir Hansson of 37signals and Ruby on Rails fame spoke at Stanford the other day – Unlearn your MBA! Good concept of course, provocative title for a talk for business students, and old stuff is old…
Posted in Trends & Concepts | Tagged Art, challenge, creativity, Current Affairs, enterprise software, learn, Learning, life, Management, unlearn
By Sandy Kemsley on July 30, 2010
I had a briefing on Metastorm's M3 collaborative modeling and Smart Business Workspace two weeks ago, and last week we had a follow-up demo. This is the start of a push towards a full BPM suite in the cloud, providing collaborative process modeling and the end user runtime hosted on Azure, but Microsoft still needs […]
Posted in Technology / Software | Tagged BPM, Cloud, EA, mashups | 1 Response
By Sandy Kemsley on July 30, 2010
Summer is the time when no one holds conferences, because vacation schedules make it difficult to get the attendance, so webinars tend to expand to fill the gap. I'll be presenting on another BP Logix webinar on August 10th, discussing process intelligence and predictive analytics; you can register (and see my smiling face in a […]
Posted in Trends & Concepts | Tagged BI, BPM, BRM, Webinar, workflow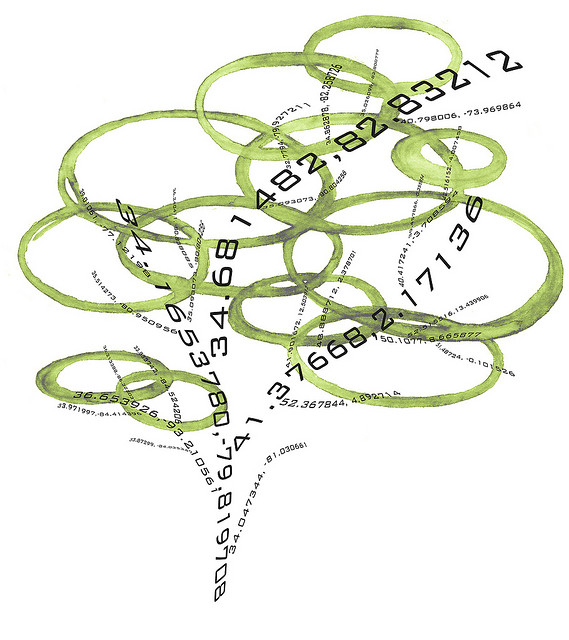 By Tom Raftery on July 30, 2010
Photo credit Lauren Manning And here are this week's Green Numbers: GE: Good citizen, but where's the payoff? Inside GE, Ecomagination is deemed a success, so much so that it has spawned a sister initiative (if you can spawn a sister) called Healthymagination, focused on profitably creating better health for more people. GE says that […]
Posted in Trends & Concepts | Tagged aerogenerator, Carbon emissions, climate change, CSR, GE, Green Investment Bank, GreenNumbers, phytoplankton, rbs, Royal Bank of Scotland, subsidies, synapsense, tpc-energy, Wind turbine

By Ross Mayfield on July 29, 2010
When Pfizer launched the first social media channel on SlideShare for a regulated industry, it was met with industry applause, but also some controversy. Case in point, and article Pharma News: Pfizer Channel criticized as 'not social.' Various criticisms have been raised against the channel, however, including the fact that it does not allow comments […]
Posted in Trends & Concepts | Tagged Facebook, FDA, Pfizer, Pharmaceutical industry, slideshare, Social Media, socialsoftware, Twitter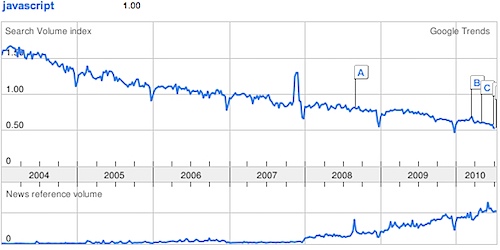 By Michael Coté on July 29, 2010
Bill Higgins and I and discuss the state of web application development, mostly JavaScript, HTML 5, and REST(ful) protocoling.
Posted in Technology / Software | Tagged Bill Higgins, HTML, HTML 5, JavaScript, Programming, REST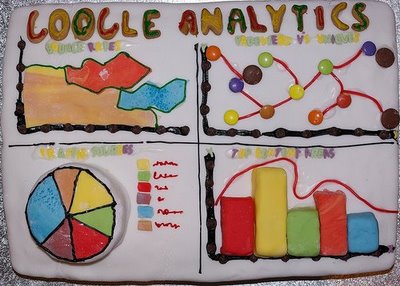 By Bob Warfield on July 29, 2010
Bootstrappers have to figure out how to market via the web.  It's the lowest cost, lowest friction, highest leverage medium available to get the word out.   And, it is the easiest place to collect metrics so your decision making can be informed rather than just seat of the pants.   But there are many dangers with […]
Posted in Business, Featured Posts | Tagged AdWords, bootstrappa, bootstrapping, closed loop marketing, Facebook, google, Google Analytics, marketing, StumbleUpon, Twitter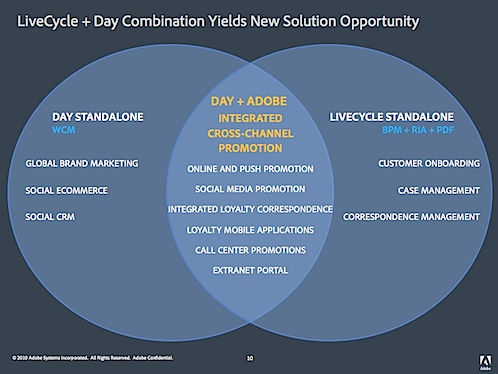 By Michael Coté on July 29, 2010
Adobe announced it was buying Day Software today, filling in a portfolio hole with Day's web-driven content management technology and looking towards web-driven business.
Posted in Business, Featured Posts | Tagged adobe, Day, enterprise software, M&A, Quick Analysis