Archives by date
You are browsing the site archives by date.

By Merv Adrian on July 7, 2010
Beware if you're shopping at a Safeway and attempt to exit with a shopping cart – you may get a severely bruised shin. Or worse, if you're older with fragile bones. Most likely you can avoid the problem if you don't patronize the Starbucks counter. (I'm sure Starbucks will be happy to hear that.) Expect […]
Posted in Trends & Concepts | Tagged Business, Industry Trends, safeway, security, shopping, Shopping cart

By Jeff Nolan on July 7, 2010
Lot's of people are piling on Microsoft following the 6 week lifecycle of the failed Kin mobile handset. Indeed, it opened up Microsoft for a vicious attack from the New York Times (of all places) which wrote, "the Kin debacle is a reflection of Microsoft's struggle to deliver what the younger generation of technology-obsessed consumers […]
Posted in Business | Tagged Business, cellphones, fail fast, Kin. mobility, microsoft, technology

By Josh Greenbaum on July 7, 2010
Big company battles, like real-world battles between countries, often center around obscure points of friction. The Austro-Prussian war had its Schleswig-Holstein, the Vietnam war had the Gulf of Tonkin incident, and enterprise software has application lifecycle management. ALM today is a relatively obscure point of friction between giants that holds the promise of igniting global […]
Posted in Featured Posts, Trends & Concepts | Tagged ALM, ibm, lifecycle, sap, SAP and Oracle, Sun Microsystems, tco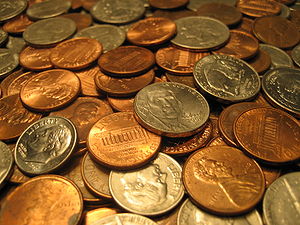 By Brian Sommer on July 7, 2010
Image via Wikipedia Booz & Co. and A.T. Kearney, two well-known and long-established management consultancies danced with the idea of merging recently but have apparently called off the deal. In an article in the Wall Street Journal today and in another article by a U.K. publication, details as to the breakup are very limited. The […]
Posted in Business | Tagged AT Kearney, Booz & Co., Consulting, M&A, Mergers & Acquisitions

By James Governor on July 7, 2010
I wrote recently about VMware's emerging Data Management play after the announcement the firm was hiring Redis lead developer Salvatore Sanfillipo. While [CEO Paul] Maritz may say VMware isn't getting into the database business, he means not the relational database market. The fact is application development has been dominated by relational- Oracle on distributed, IBM […]
Posted in Business | Tagged EMC, Greenplum, hadoop, ibm, mapreduce, Relational database, VMware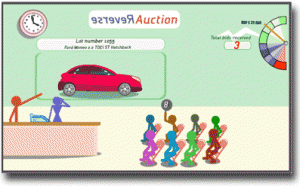 By Jason Busch on July 7, 2010
My British colleague across the pond, Peter Smith, recently penned a succint post highlighting an interview he had with a fellow UK procurement executive that suggests some of the reasons reverse auction usage is not more prevalent. Incidentally, I'm looking forward to seeing Peter next week at a launch party for this new book on […]
Posted in Business | Tagged auction, Bidding, Reverse auction | 1 Response

By Phil Wainewright on July 7, 2010
Every time I get into a discussion about security and trust in cloud computing these days, I end up talking about service level agreements. People considering cloud computing rightly worry about whether their data is going to be secure, and private, and accessible when they need it. The umbrella term they use for that is […]
Posted in Featured Posts, Trends & Concepts | Tagged Cloud Computing, SaaS, security, Service level agreement, sla
By Zoli Erdos on July 7, 2010
While Salesforce.com CEO Marc Benioff is already talking up Cloud 2 , many are still stuck at Cloud One 🙂
Posted in Trends & Concepts | Tagged Cloud Computing, Humor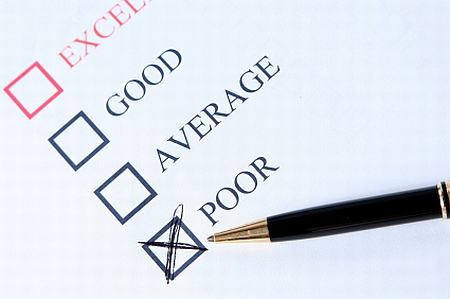 By Michael Krigsman on July 7, 2010
Online service problems at The Gap highlight the connection between back-end IT systems and customer satisfaction.
Posted in Business | Tagged CRM, customer service, Gap, Levi Strauss, online shopping, Overstock.com, Retail | 1 Response