Archives by date
You are browsing the site archives by date.

By Jeff Nolan on July 12, 2010
I was browsing Netflix over the weekend and captured this screen image… Judging by the online reviews none of these movies should be considered "popular new releases" but I had to ponder this a little more before arriving at the critical framing question, which is what is the nature of popularity? The answer to the […]
Posted in Trends & Concepts | Tagged Community, Film, Movies, Netflix, pupularity, Reviews | 2 Responses

By Phil Wainewright on July 12, 2010
This antenna problem isn't a flaw, it's a feature, deliberately introduced to provide a face-saving explanation for accident-prone users like me who have no choice but to keep their iPhones wrapped in a non-slip bodysuit
Posted in Featured Posts, Trends & Concepts | Tagged antenna, apple, Consumer Reports, Duct tape, Humor, iPhone, iPhone 4, reception, signal, Smartphone, TechMeme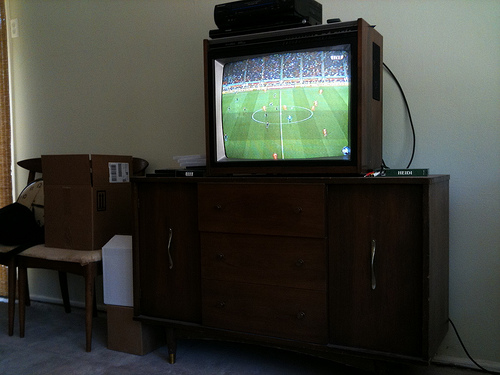 By Michael Coté on July 12, 2010
Microsoft expanded its cloud offerings today, answering the call for "private cloud."
Posted in Trends & Concepts | Tagged Azure, Cloud, Cloud Computing, microsoft, Private Cloud, Quick Analysis

By Merv Adrian on July 12, 2010
IBM employs 45,000 software engineers worldwide, and like all large firms, has been greatly expanding its overseas contingent, leading some in the US to complain that not enough is being done "back home." In mid-June, IBM provided an answer with the opening of a new lab facility in the Boston suburb of Littleton, Massachusetts, one […]
Posted in Technology / Software | Tagged analytics, application development, BAO, cognos, CoreMetrics, Eclipse, ibm, Industry Trends, lab, Lombardi, Lotus, Rational, sterling commerce, tivoli, Websphere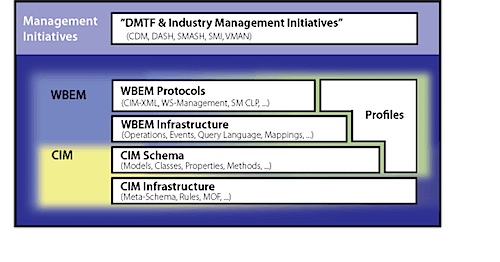 By Michael Coté on July 12, 2010
An update on what the DMTF standards group is doing in IT Management and cloud.
Posted in Trends & Concepts | Tagged DMTF, IT Management Podcast, Winston Bumpus

By Vinnie Mirchandani on July 12, 2010
In the "social" chapter in my new book, I was honored to have Paul Greenberg talk about the social customer and the fact that he/she increasingly "controls the conversation". He succinctly talked about "customer referral value" versus
Posted in Trends & Concepts | Tagged CRM, Facebook, Paul Greenberg, Social CRM, Social network, Twitter, United Airlines

By Bob Warfield on July 12, 2010
Read a couple of posts last week that coalesced some thoughts I'd been having into this one.  First was the fascinating rumor about a Google EC2 clone.  Hat tip to High Scalability Blog for putting me on to this one.  The second was James Urquhart's musings about the desirability of the Amazon API's as a […]
Posted in Featured Posts, Technology / Software | Tagged Amazon, Amazon API, Amazon Elastic Compute Cloud, Amazon Web Services, aws, Cloud, Cloud Computing, Google AppEngine, Open source, platforms, standards | 2 Responses

By Phil Wainewright on July 12, 2010
Listen to my conversation with Yogesh Gupta, CEO of enterprise web content management company Fatwire. In this podcast, find out how businesses are using social media to make their websites more engaging and interactive, and learn the importance of having…
Posted in Trends & Concepts | Tagged Business process, collaboration, enterprise20, fatwire, marketing, Social Media, Social network, socialcomputing, webcontentmanagement

By Phil Fersht on July 12, 2010
Waking up this morning to hear the news of Hewitt's acquisition by AON signalled a sad, bad day for HR Outsourcing. The HRO industry is now consolidating faster than any of us imagined… forget ADP/Workscape, this is BIG – and leaves the global HRO market with three major global HRO enterprise-level providers – IBM, NGA and […]
Posted in Business, Featured Posts | Tagged Accenture, AON, BPO, consolidation, Current Affairs, Hewitt, Hewitt Associates, HR Outsourcing, Human resources, ibm, M&A, Mergers & Acquisitions | 3 Responses

By Zoli Erdos on July 12, 2010
Just two days ago I reported how mobile video call app Fring enabled making video calls on 3G, even to other platforms, say Skype.  That was a huge improvement for iPhone users, since their native Facetime only allows iPhone 4 to iPhone 4 calls, and only over wi-fi.  But the new option proved to be […]
Posted in Business, Technology / Software | Tagged android, fring, iPhone, skype, Verizon, video calling, video phone | 3 Responses