Archives by date
You are browsing the site archives by date.

By Chris Selland on July 20, 2010
In my opinion, no.  While the initiative certainly wasn't an unqualified success, it's clear that much was learned – and much was gained. Google essentially set out to do two things with the Nexus One: Demonstrate the capabilities of Android in a high-end, unlocked phone Challenge the channel – i.e. the carriers – that sell […]
Posted in Featured Posts, Trends & Concepts | Tagged android, google, Handhelds, iPhone, nexus one, Smartphone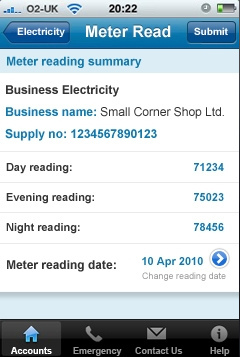 By Tom Raftery on July 20, 2010
British Gas announced recently that they had updated their iPhone app to version 2. The original application, which was downloaded over 100,000 times, helped customers monitor energy use and submit meter readings to avoid estimated bills. In June alone over 18,000 meter readings were submitted using the app. With the new version customers can view […]
Posted in Technology / Software | Tagged apple, british gas, Energy, energy consumption, energy efficiency, iPhone, iphone app, Smartphone

By James Governor on July 20, 2010
I got the chance to meet with Symantec's Jose Iglesias yesterday. We had a good chat about his company and its green credentials and strategies. Jose is a wonderful advocate for sustainability but as a company has some way to go. Iglesias sees himself as an internal, as much as an external, evangelist at this […]
Posted in Trends & Concepts | Tagged Cisco, Energy, greenmonk, ibm, smart grid, smartgrid, Sustainability, Symantec

By R "Ray" Wang on July 20, 2010
Recent Client Interactions Hint At Increasingly Aggressive Vendor Behavior Conversations with 11 enterprise apps customers in the past two months indicate stricter enforcement of vendor "All or Nothing" maintenance policies.  "All or Nothing" maintenance policies often require customers to put all licenses on maintenance or receive no maintenance from the vendor.  These policies also prevent […]
Posted in Business, Featured Posts | Tagged anti-trust, Apps Strategy, bill of rights, contract negotiations, contract strategy, CRM, customer bill of rights, Enteprrise software, enterprise applications, enterprise apps, Enterprise apps strategy, erp, maintenance, maintenance fees, Microsoft Dynamics, oracle, rimini street, sap, shelfware, software bill of rights, software contract reviews, software licensing, software licesing and pricing, software mainteance, software maintenance, software ownership, Software Vendors, Spinnaker, total account value, Tuesday's Tip, Tuesday's Tip, vendor strategy

By Jeff Nolan on July 20, 2010
I don't know how anyone could look at the traffic data coming out of Murdoch's paywall initiative and not conclude that they are ill-advised and monumentally stupid. According to data from Experian Hitwise, which charts Internet traffic, visits to The Times of London and The Sunday Times' Websites have dropped by 66% since parent company […]
Posted in Business | Tagged Hitwise, Internet traffic, London Times, media, Paywalls, Rupert Murdoch, Times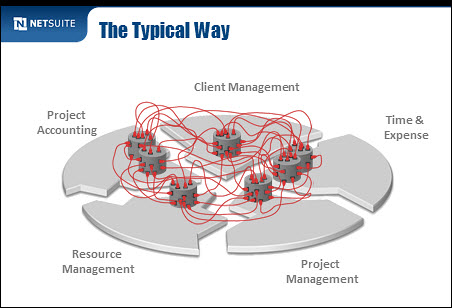 By Michael Krigsman on July 20, 2010
NetSuite OpenAir released services resource planning, to bring ERP-style benefits to professional services organizations.
Posted in Technology / Software | Tagged Cloud Computing, Enterprise resource planning, erp, netsuite, NetSuite OpenAir, OpenAir, PSA, SaaS, services | 2 Responses

By Vinnie Mirchandani on July 20, 2010
Extract from my new book: As we know, the 1990s were a chaotic time for Russia as the Soviet Union's centralized, defense – heavy infrastructure was gradually torn down and replaced by decentralized, commercial enterprises. Seth Ravin describes his work there blandly as " defense conversion, " but it was dangerous work where he faced […]
Posted in Business, Trends & Concepts | Tagged evil empire, gartner, microsoft, Oracle Corporation, reagan, sap, software maintenance, Soviet Union

By Jason Busch on July 20, 2010
The middle market remains without a definitive eProcurement solution. Ariba, despite aggressive price points and leading overall market-share in the broader eProcurement market by our analysis, has failed to distance itself from Coupa and others within the middle market. In this environment, SAP has opted to toss its hat into the middle market eProcurement fray […]
Posted in Featured Posts, Technology / Software | Tagged Ariba, Coupa, erp, microsoft, sap, SAP Business One SRM, smb, sme, Spend Management, SRM