Archives by date
You are browsing the site archives by date.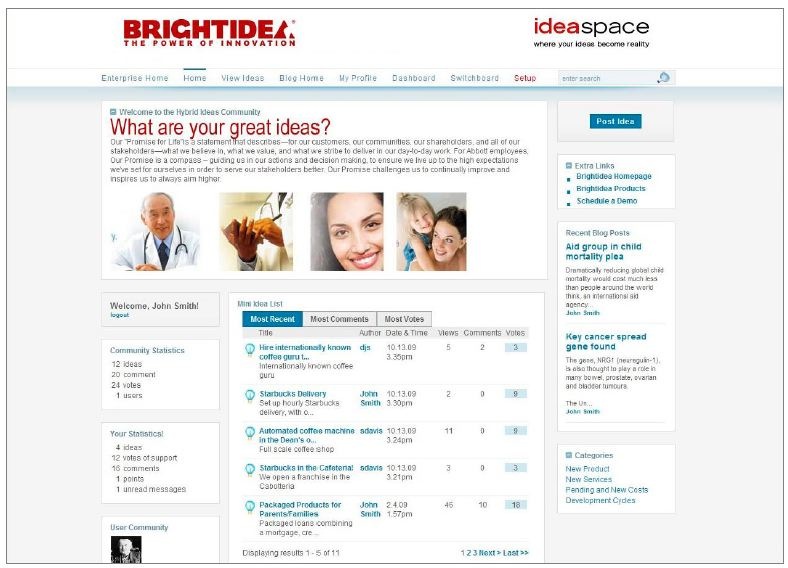 By Jeff Nolan on July 27, 2010
I recently had the opportunity to chat with Vincent Carbone, the COO and co-Founder of Brightidea. The company is one of a small group of vendors pitching solutions that help companies link ideation with managed innovation. I was looking forward to this conversation for two reasons, the first being that Brightidea is a successful 11 […]
Posted in Technology / Software | Tagged Brightidea, ideation, innovation, New product development, project management, SaaS, salesforce.com, software as a service, WebStorm

By Merv Adrian on July 27, 2010
Where to host your blog? Do it yourself? Let your blog provider (like WordPress) do it? Use a hosting company? I was struggling with these ideas last week, and ultimately came up with a very simple model. If this is not of interest to you, stop reading now. It's just a little personal tale. My […]
Posted in Technology / Software | Tagged Blog, DNS, gmail, GoDaddy, linkedin, MX record, The Computing Life, wordpress | 2 Responses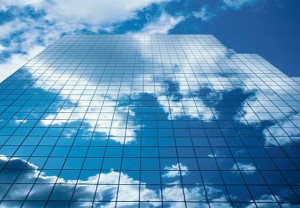 By Maggie Fox on July 27, 2010
I've attended the Enterprise 2.0 conference every year for the last three years. I've met good friends there for the first time, put faces to old friends I hadn't yet had the pleasure of meeting IRL and I always look forward to catching up with many of the brilliant people I am lucky enough to […]
Posted in Trends & Concepts | Tagged Cloud Computing, e20, e2conf, Enterprise 2.0, Enterprise 2.0 Conference, sales, Social Media | 2 Responses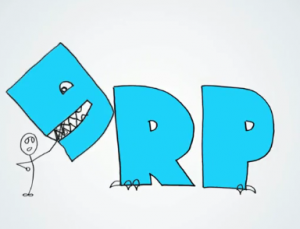 By Brian Sommer on July 27, 2010
Finally, some news around the ERP space. Oracle and SAP dominate this morning's stories.
Posted in Business | Tagged erp, oracle, sap | 1 Response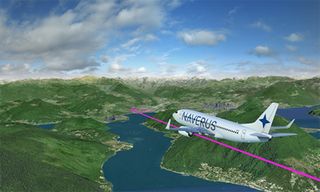 By Vinnie Mirchandani on July 27, 2010
GE Aviation announced it is working on "AIRE, the Atlantic-Interoperability Initiative to Reduce Emissions, a European initiative. A trial kicks off in Stockholm later this year and will run for 10 months. The company estimates that it could save 100 kilograms of fuel a flight." It uses technology from Naverus which it acquired last year. […]
Posted in Trends & Concepts | Tagged Alaska Airlines, GE Aviation, Homes, Naverus, Required Navigation Performance, Restaurants..., Smart Autos, Sports | 1 Response

By Jason Busch on July 27, 2010
In the second post in this series later today, I will share some findings from recent IACCM research and analysis suggesting that many procurement organizations believe that it is their charter to focus on supplier relationships, management and overall development, but that they rarely prioritize these sorts of investments over those in core purchasing automation […]
Posted in Business | Tagged Contract Management, procurement, supplier relationship, supply chain | 1 Response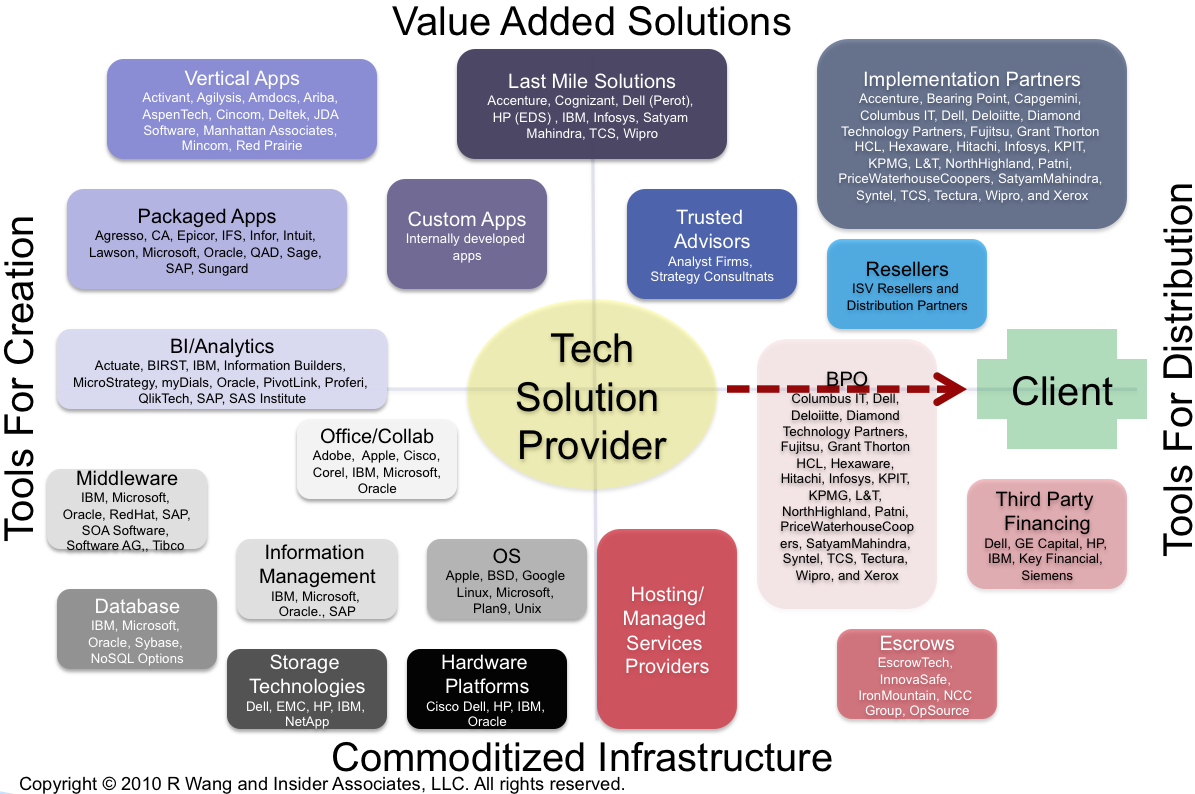 By R "Ray" Wang on July 27, 2010
Is your technology provider a hardware vendor or a software vendor? Does your System Integrator now provide solutions in the cloud? These questions will continue as models converge. Hardware, software, and system integration vendors must reinvent new models of revenue. The economic recession has forced business model shifts at the major technology companies.
Posted in Business, Featured Posts | Tagged acquisition, acquisitions, Alliances, analytics, Apps Strategy, business int, business process outsourcing, Cisco, Cisco Systems, Cloud, Cloud Computing, collaboration software, custom apps, Database, Dell, enterprise apps, Enterprise apps strategy, Enterprise Business Apps, Enterprise Business Apps Vendors, enterprise software, enterprise strategy, escrows, financing options, Hardware, hp, ibm, implementation partners, information management, IT budgets, IT Strategy, last mile solutions, managed service provider, mergers, Mergers And Acquisitions, microsoft, middleware, middleware platforms, Monday's Musings, Monday's Musings, next gen apps, next gen enterprise, next generation, Next generation apps, On Demand, on-premise, operating systems, oracle, packaged apps, partner ecosystems, partners, partnerships, procurement, Research Report, resellers, SaaS, salesforce.com, sap, software escrow, Storage, System Integrators, technology budgets, third party financing, trusted advisors, vars, vendor strategy, vertical apps | 1 Response