Archives by date
You are browsing the site archives by date.

By Merv Adrian on August 16, 2010
I'm at the Data Warehouse Institute's San Diego conference this week, and experimenting with an incremental approach to blogging for this event; I'll try to get on a few times in the next 2 days (unfortunately that's all the time I'll have here) and communicate some quick thoughts, as opposed to my more typical style, […]
Posted in Trends & Concepts | Tagged ADBMS, Agile, Agile BI, Aster, BI, business intelligence, Eclipse, IDE, Industry Trends, mapreduce, TDWI, Wherescape RED | 4 Responses

By Zoli Erdos on August 16, 2010
Nuance released version 11 of Dragon Naturally Speaking, their voice recognition / dictation software.  Below is a rather unusual review by David Pogue of The New York Times: On a more serious note – I'm a really poor typist,  my blogging is hampered by the slowness of typing, and there are all those situations when […]
Posted in Technology / Software | Tagged David Pogue, dictation, Digital dictation, dragon naturally speaking, Humor, New York Times, Nuance, Speech recognition, Speech Technology, Technology / Software, transcription, voice recognition

By Paul Greenberg on August 16, 2010
I like RightNow. I really do. I think that their CX applications and platform are genuinely very good. I think they are an innovative company that has chutzpah. Their release of the Cloud Services Agreement – a contract that can be a model for the enterprise world – is proof of that. I think that […]
Posted in Featured Posts, Trends & Concepts | Tagged CRM, customer service, gartner, Greg Gianforte, RightNow Technologies, SCRM, Social Media

By Jason Busch on August 16, 2010
Kudos to Procurement Leaders for a great article about how current inventory numbers are telling a risky story for the potential of inventory shortages, stock-outs and overall supply risk than appears on the surface. The author no…
Posted in Business | Tagged Ariba, BravoSolution, CombineNet, economy, Inventory, procurement, recovery, supply chain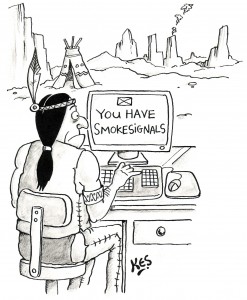 By Jason Busch on August 16, 2010
In the first post in this series, I cited a Workforce Management article that highlights the recent trend toward contingent hiring as a replacement for — rather than a supplement to — bringing on regular W-2 full-time employees….
Posted in Business | Tagged contingent workforce, Employment, Human resources, Independent contractor, recession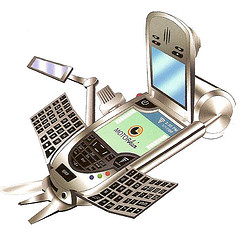 By Zoli Erdos on August 16, 2010
The HTC  Incredible was the best Android superphone – for about a month, until the HTC EVO took over…only to be dethroned by the Motorola Droid X.  But that's history now, we're in the middle of the Samsung Galaxy S invasion now: Vibrant, Captivate, Fascinate … just about all major carriers offer their own flavor.  […]
Posted in Trends & Concepts | Tagged android, apple, google, HTC, iPhone, iSuppli, mobility, personal computers, samsung, situational devices, situational hardware, Smartphones, star trek, superphones, wearable computer | 4 Responses